Welcome!
I'm so glad you're here! I'm Emily, a homemaker and home decor/DIY blogger. I love decorating, DIY projects, any kind of molding and strong coffee. I hope you enjoy browsing around here, and I hope you'll feel empowered to create all things beautiful in your own home after you visit my site. Read More…
Recent Posts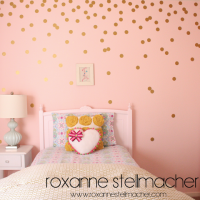 Thu, 19 Jun 2014 By Decorchick! 110 Comments
Decorating walls. It can be bliss, or it can be torture deciding what to put where. Accent wall or no accent wall? Gallery wall or no gallery wall but large pictures instead? See, torture I tell you. Luckily though, a fabulous company … Read More...