I'm so excited to show you all our Christmas decor this year! I'm still trying to keep things more simple, but still pretty and enjoyable to where it's not a burden to decorate! Today I will show you our Living Room, Mantel, and kitchen all cozied up for the holidays. :)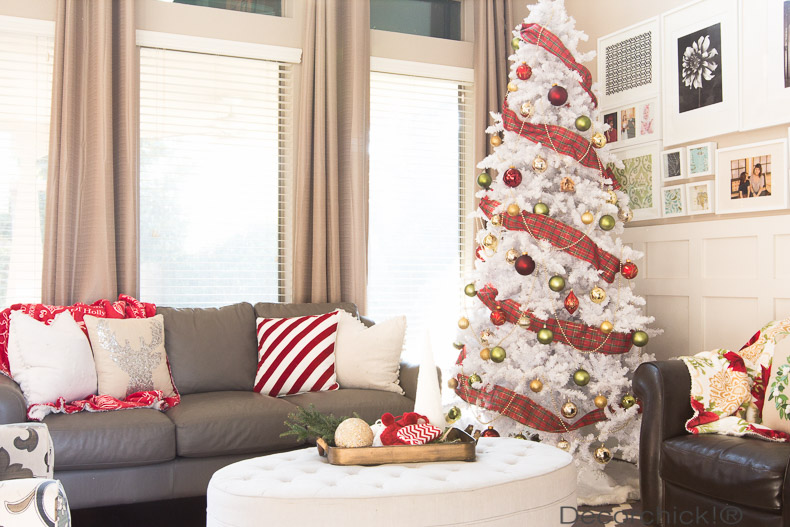 I went with red, green and gold this year. I just have to have some red. Love it!
Emma decorated the tree with the ornaments and sure it could use a few more, but hey, I wasn't going to buy anymore and just use what we have. :)
I'll just show you pictures of the living room now and quit talking.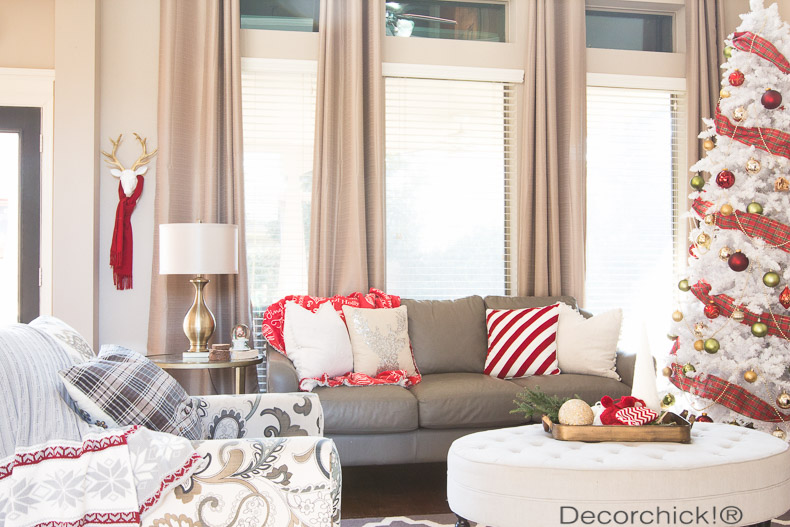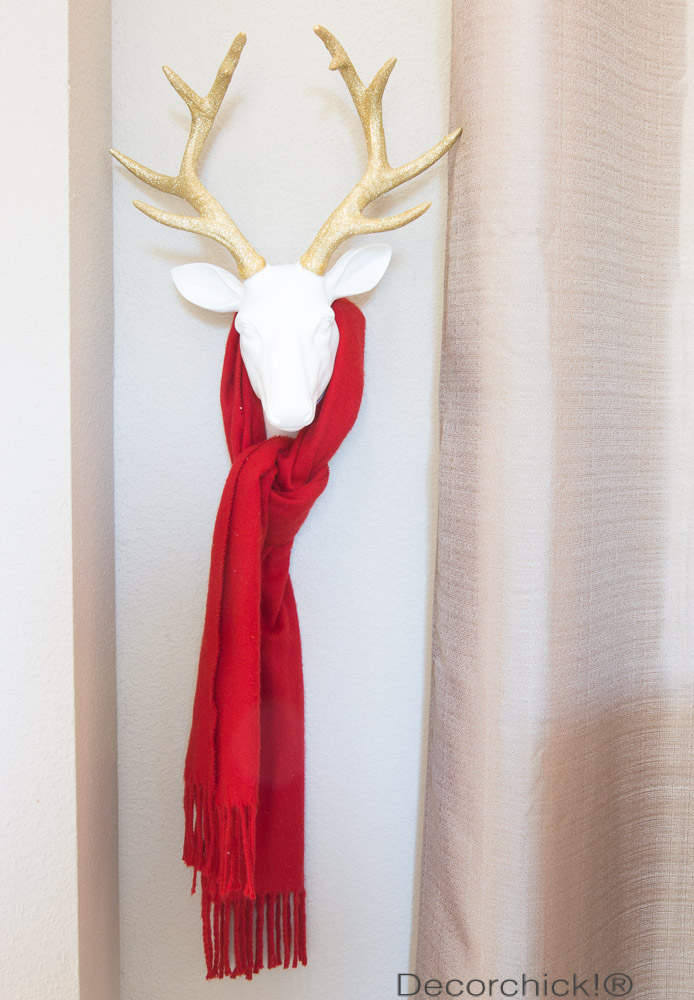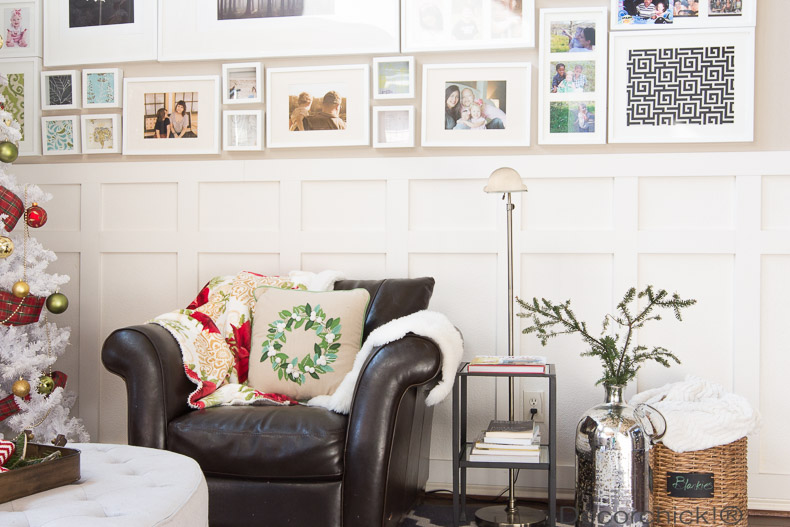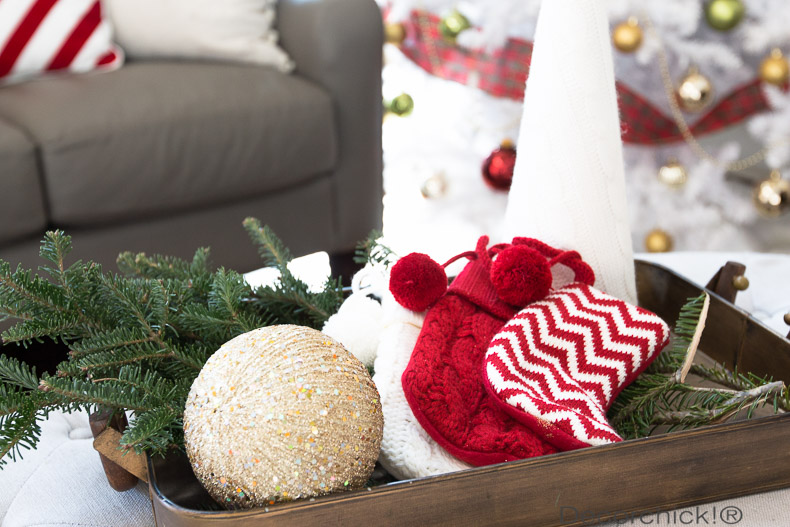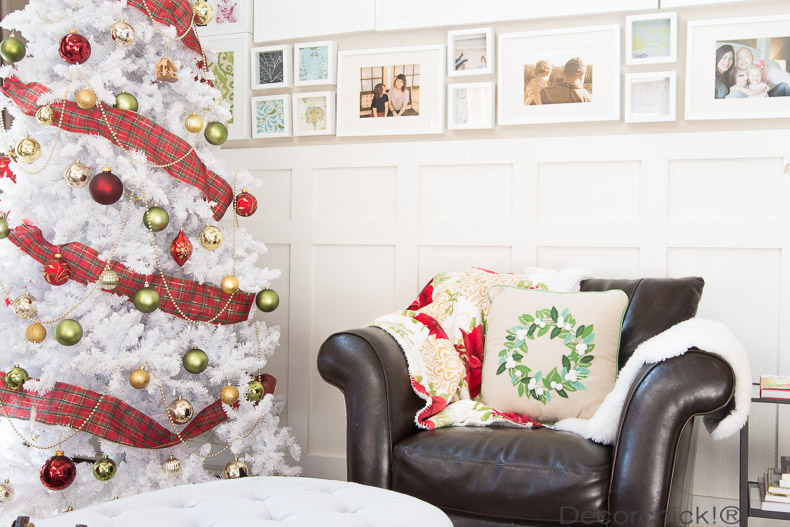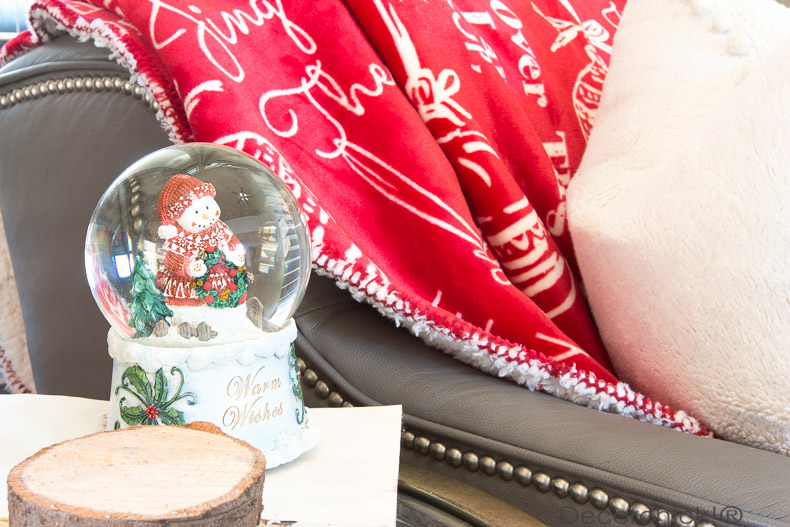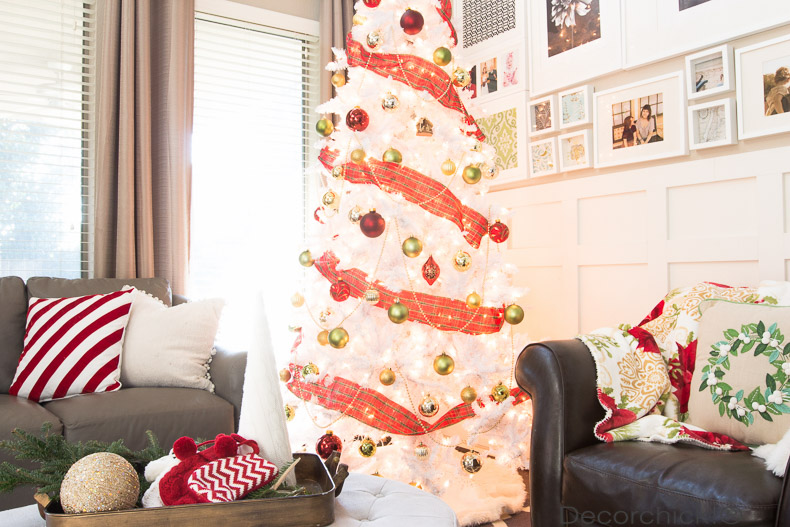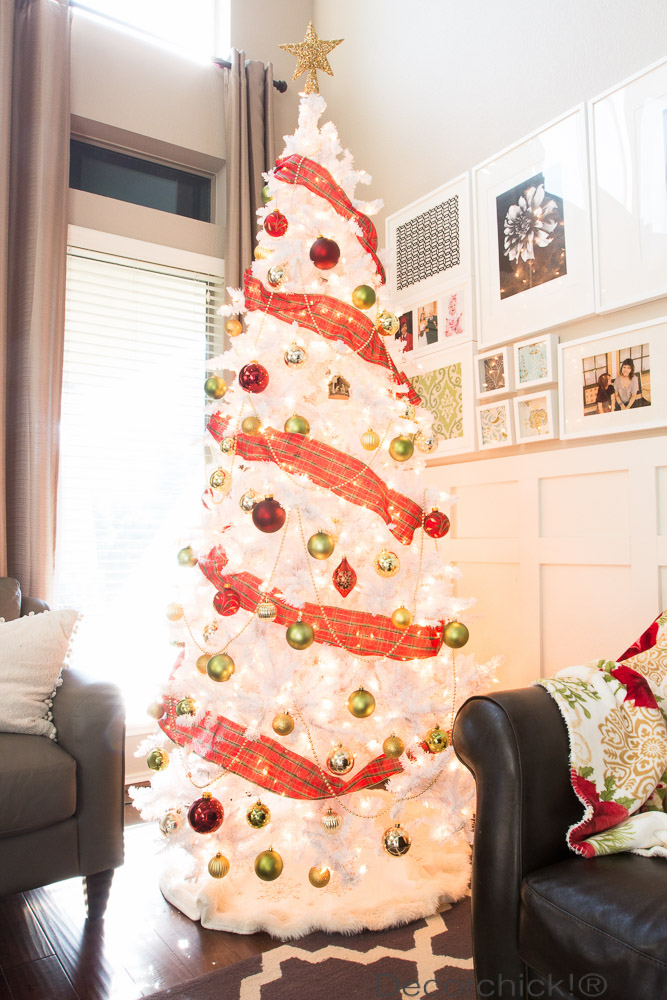 You'll notice I don't have any presents wrapped either! I didn't have time to wrap any fake boxes and make them look pretty…sorry! And honestly, I only have like 3 gifts to be wrapped as of now! I have a  lot to do. :)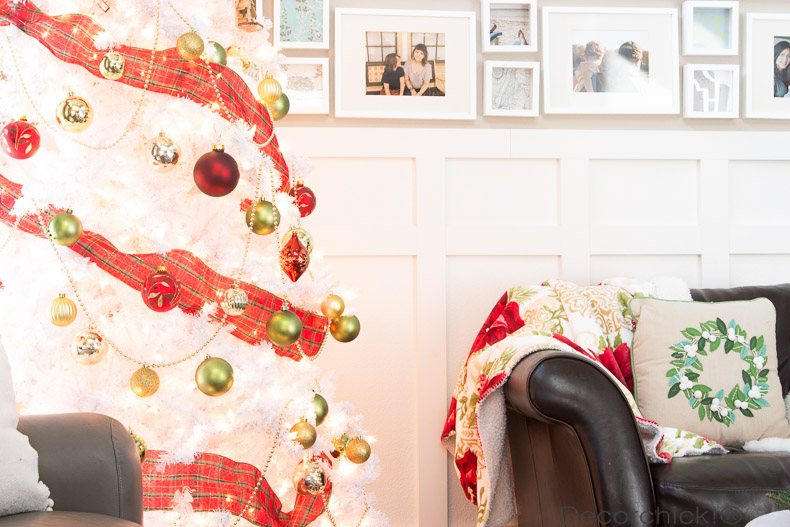 Now on to the mantel!! I love how it turned out this year with all of the greenery!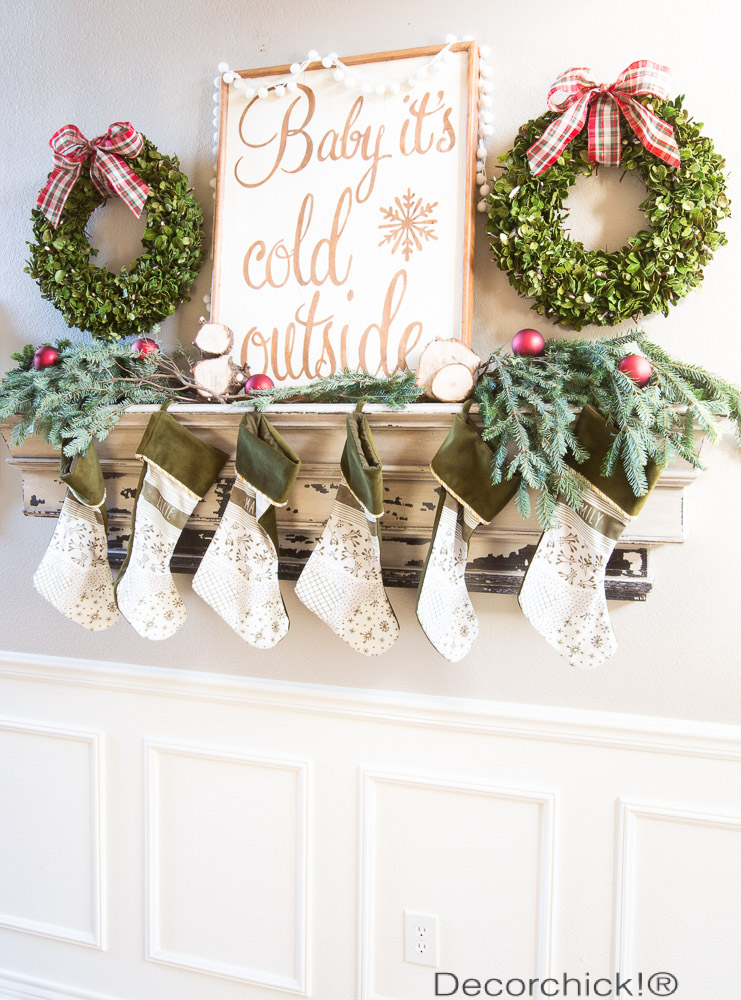 The guy at Lowe's gave me a TON of fresh cut limbs so I just used that as my "garland" and used them around the house too in random places. Smells so good! He gave me the cut tree trunks too. He said "here, make a coaster or something." haha!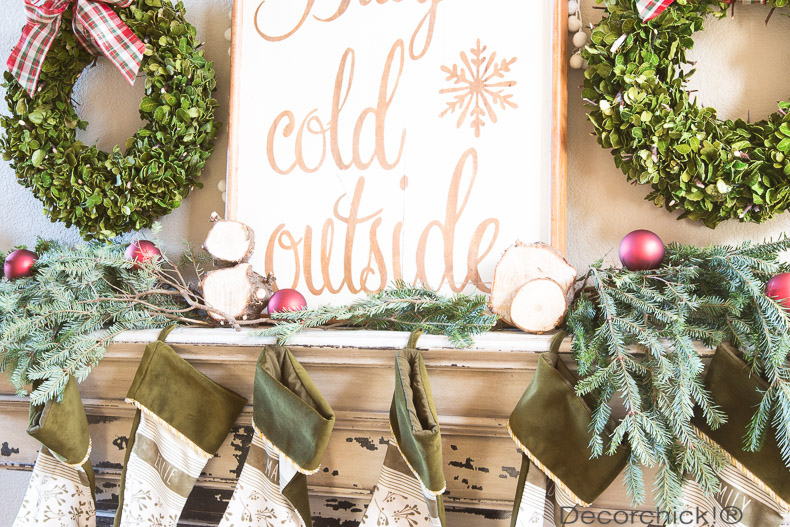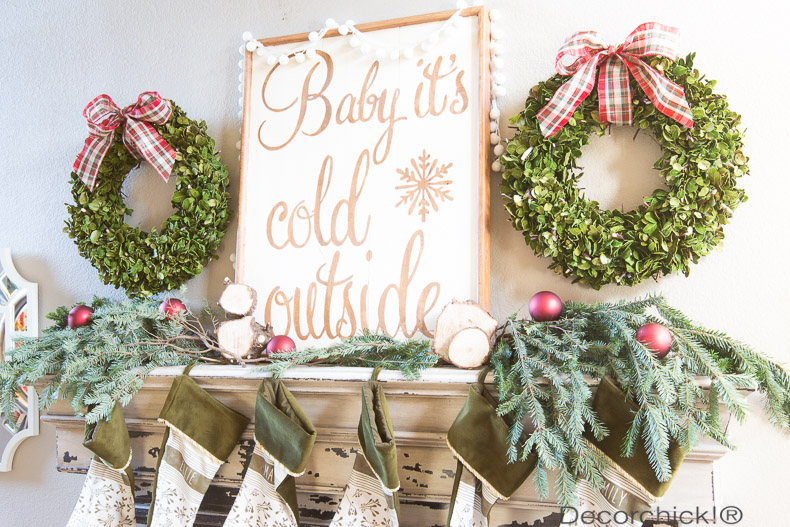 That sign and the 2 preserved boxwood wreaths came from Homegoods! Just had to have them. In fact, that was the only new things I bought this year besides one more sign for the kitchen, and I was pretty proud of myself. :)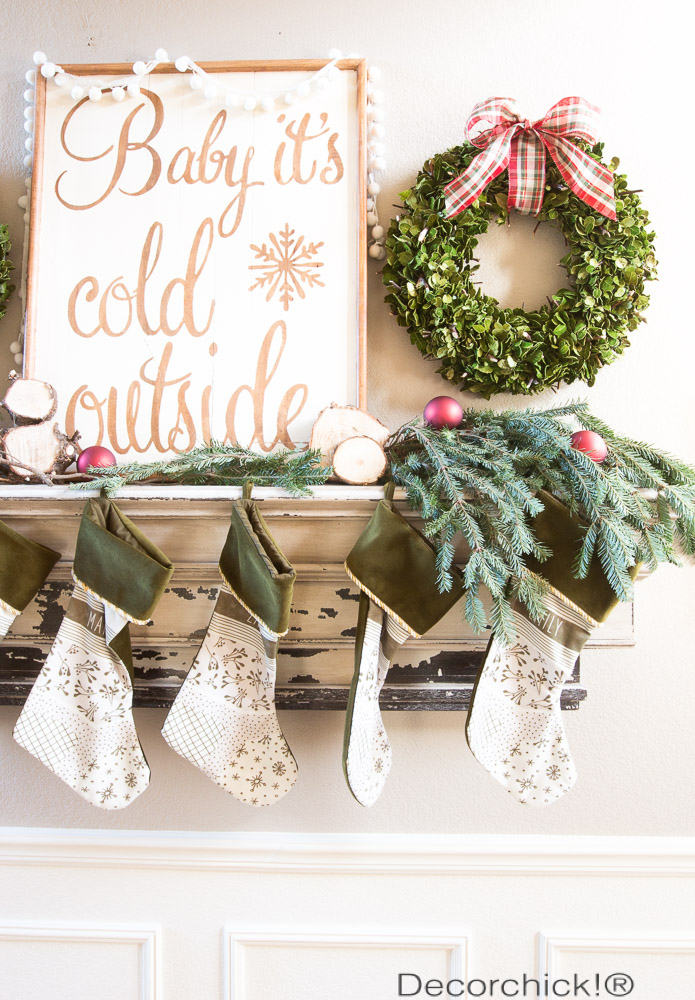 And now, moving on to the kitchen!
It stayed pretty much the same as last year, but added a new sign (also from Homegoods), and put out the Christmas platter from BHG at Walmart.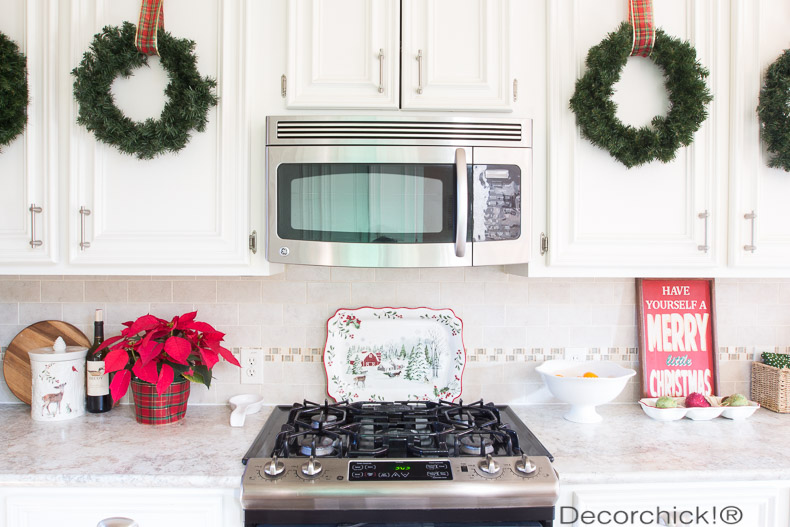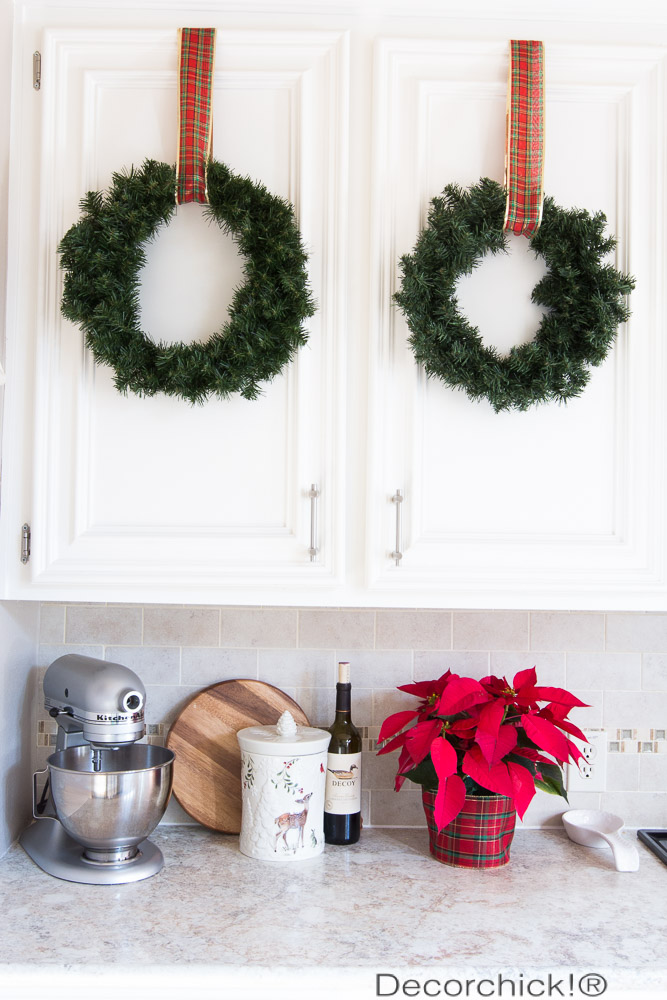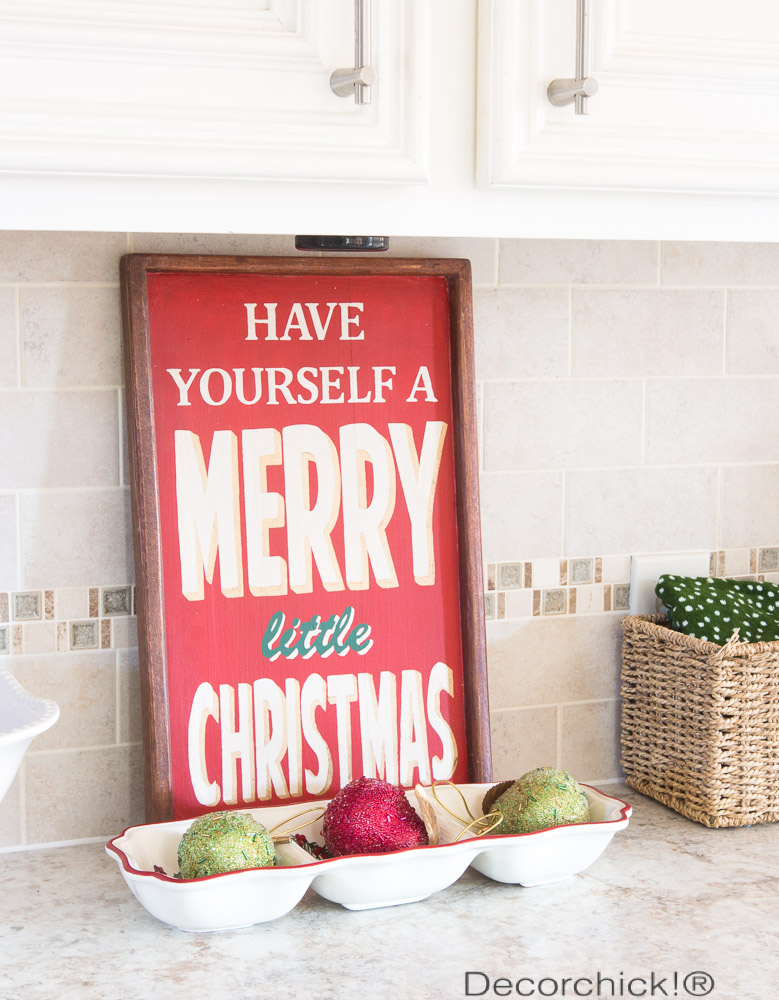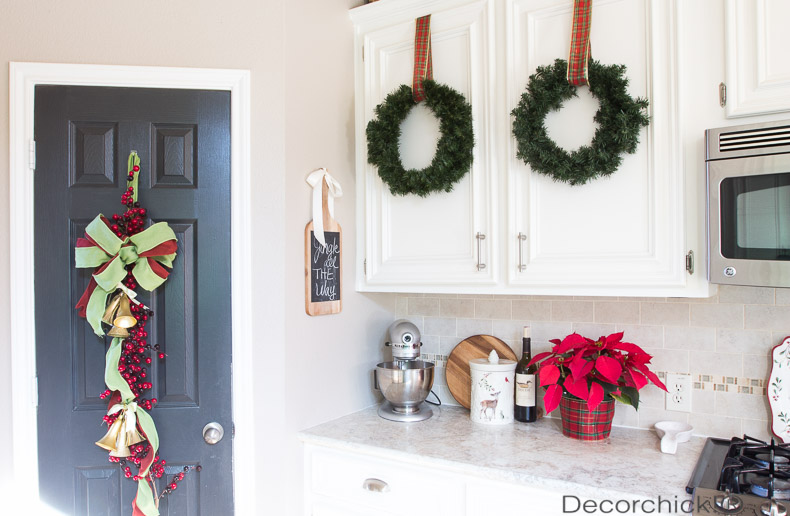 And that's a wrap! I try to make this appear as an actual livable home, and try not to focus on much of the staging aspects. So this is real life again. Even that cord showing behind the Kitchen Aid mixer. :) I just want you all to feel you are at home if you were to ever come visit, and not afraid to sit anywhere or touch something. Sometimes pictures can depict something total opposite like bloggers live in a perfect home, but that's SO not the case! Ask any blogger that and they will tell you the same. We decorate because we love it, and love to be creative, and love sharing it with you all! I don't think showing toys all over the floor would really be considered inspirational. :) But I can assure you, it happens every single day.
And just so you know, that tray in the living room was totally demolished when the kids got home from being gone all day…I tried, I tried. :)
OH, and the pillows. Ohhhh, the pillows. Are NEVER on the sofa. You can find them on the floor or in a living room fort if you were to come over.
I always love participating in Just A Girl's Christmas tours each year!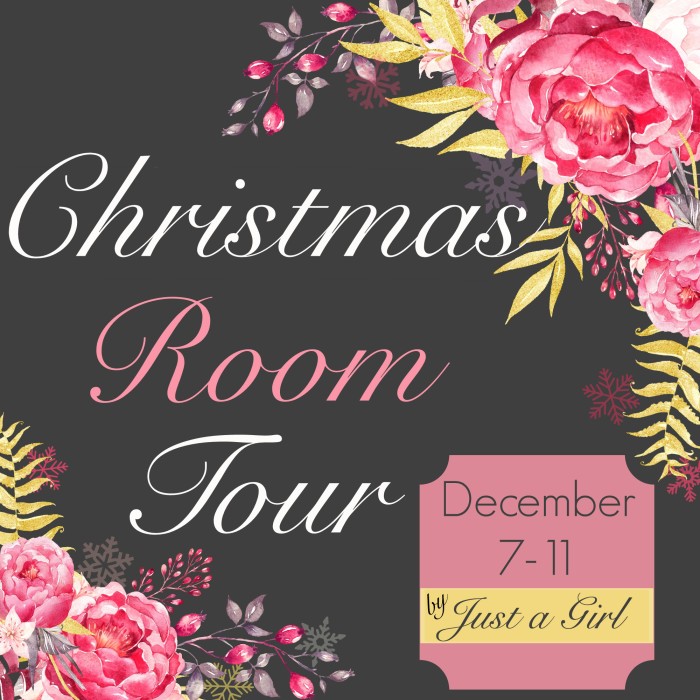 Be sure and check out The House of Fig's beautiful Christmas home, and also Miss Mustard Seed!
Thanks for stopping by everyone I hope you enjoyed it and hope you are having a wonderful holiday season so far!
xxoo,
Decorchick!®