Ohhh how I love a good rug! They make SUCH a huge difference in the way a room feels and looks and can really make a statement.  Sadly though, I still don't have any good progress on the gameroom/mulitpurpose room. I know I know, and I won't even bother telling you I have grand plans for it because I don't at the moment. Still at a crossroads. But, I do have a new pretty Mohawk rug in there now!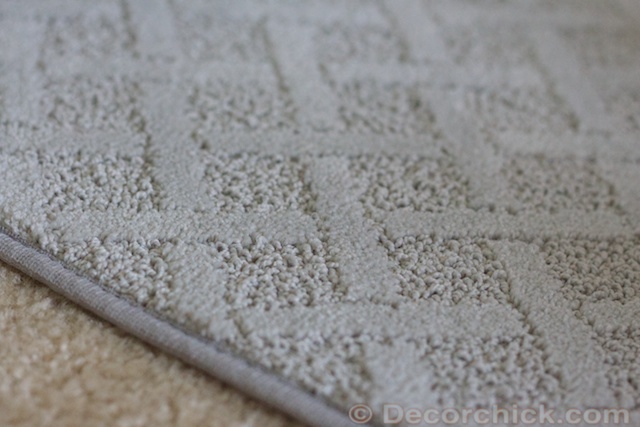 This room is the kids' territory so it's for all play and therefore needs to be a place where messes can occur and me not freak out about them. Me freak out? Never.
So to lessen my freakout-ness this Mohawk SmartStrand rug is stain resistant! And soft and pretty to boot. And yes, there is nothing wrong with putting a rug on top of carpet. I do it all the time. SmartStrand is actually carpet that Mohawk makes, but they bound the edges for this to make it a rug. You can do that at many different stores too.
About SmartStrand: SmartStrand has permanent stain and soil resistance that will never wear off. Most carpets have stain and soil treatments that are applied topically to the fiber. Over time, in the face of foot traffic, and due to wear and tear, the topically applied stain and soil treatment wears off. This can leave ordinary carpets looking worn out and dirty sooner than you might expect for such a large purchase. With SmartStrand, you don't have to worry about that. For as long as you have the carpet, it will have stain protection because it is built into the carpet fiber itself.
We were playing with the kids the other day on it to see how they liked it and they did. Of course. Ellie had a hay day scooting around everywhere while Emma and Daddy played with the castle.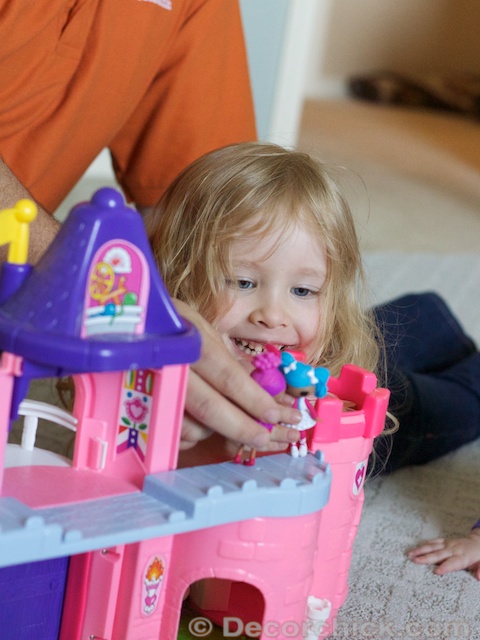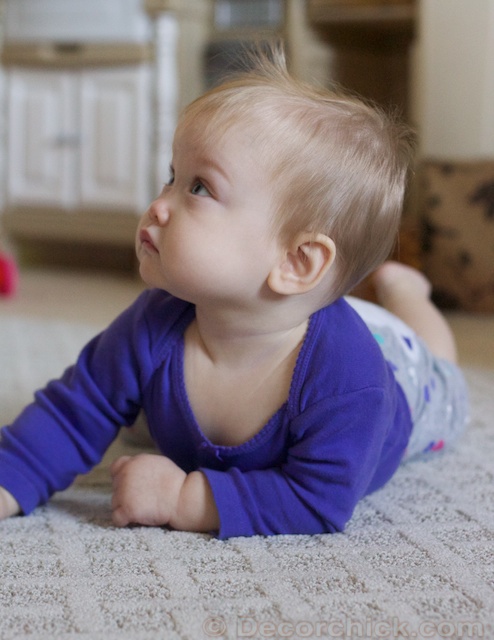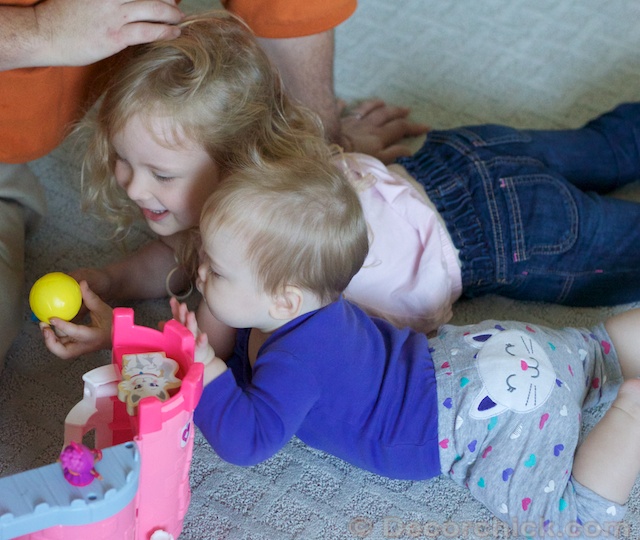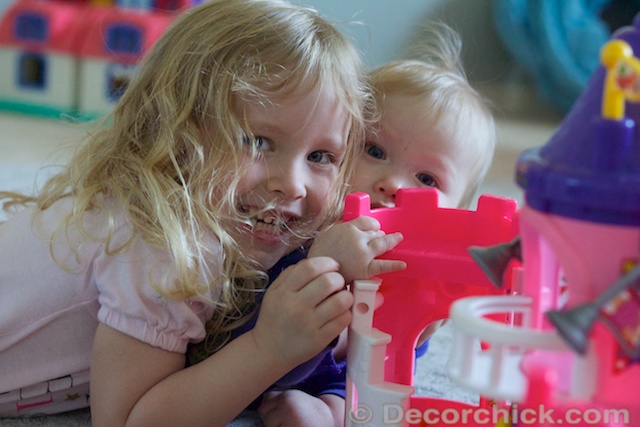 They were happy. We were happy. Life was good.  And yes they had some wild hair that day.
And out of curiosity I spilled a little coffee on it (on purpose) just to see how well it would clean up. I'm a rebel spilling drinks on a new rug!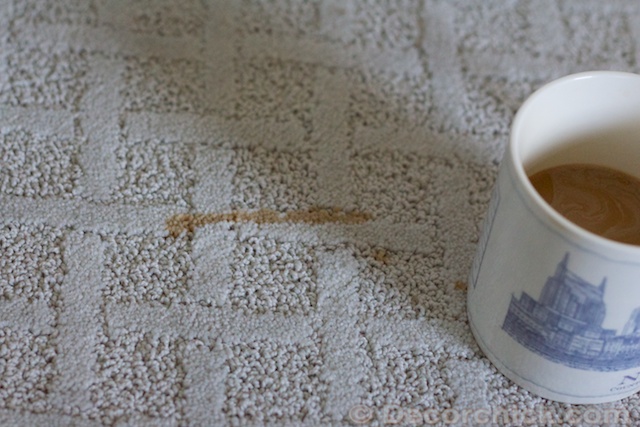 And it did clean up very easily. All I used was a paper towel too and it came right up. Now I can sleep at night if raspberries ever get crushed into the rug or something. Not that that's ever happened before or anything…
So do you want to win a new SmartStand bound carpet rug in a huge 6×9 size (in the Global Vision style, Sequoyah Dusk color)? It's super easy to enter, just head on over to the contest page to enter (don't leave a comment on this post as your entry). SmartStrand carpet is rated #1 in consumer satisfaction… Experience it for yourself! The contest starts Monday, March 18th and ends April 8th, and special thanks to Mohawk Flooring for being brilliant at what you do and for sponsoring this post. I'm a little less freakout-ish now.
*Mohawk sent me this rug to review and give away, and all opinions of course my own, as always.
xxoo,
Decorchick!
Let's Connect!