Remember these pots I found at the thrift store recently?  Well part of sprucing up my front porch included painting them.  I haven't done the small pots yet…those are for inside the house, I think.
So I painted them Rustoleum satin black.  I don't have pictures of that because that is pretty self explanatory. :)
But here's the fun part!  Since everyone seems to be putting numbers on just about anything, I decided to be a follower of that trend too.  What do the numbers mean?  I have no idea, but they are super cute!
I didn't have any vinyl (see, I really need to win that Silhouette!), so I just decided to use my artistry skills (which are lacking) and just paint on the numbers with an artist brush and some white craft paint.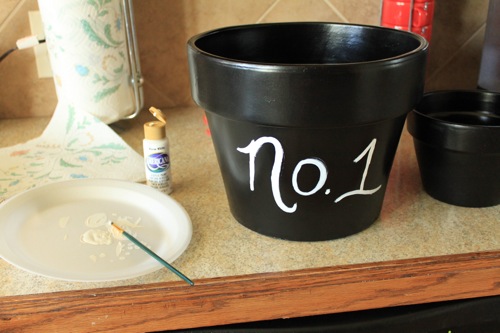 Isn't that cute??  Then I did the second pot.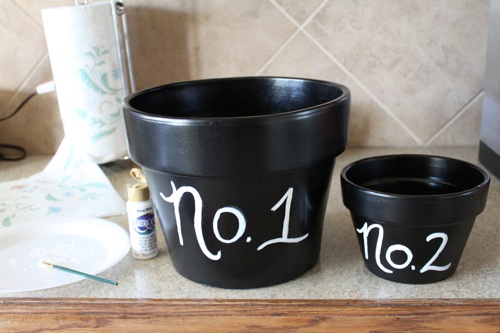 There are some weird shadows on there and not sure why.  It's not smeared paint I promise.
So here's another shot because I know everyone likes pictures.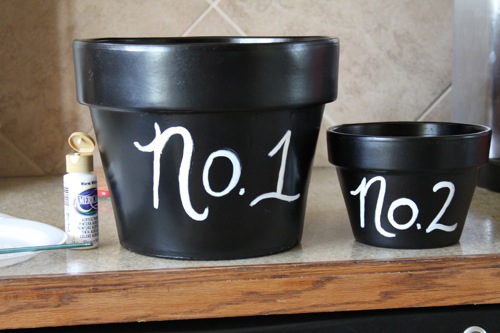 A-D-O-R-A-B-L-E!  See, who needs vinyl?! :)
Now I need to go plant my flowers in there so I can finish up the porch.  :)
Hope everyone is having a great weekend!
*Please click here to see the parties I will be linking to*
xxoo,
Decorchick!