In my "spare" time which is little to none these days, I still like to browse online when I can for the best deals, pretty things, and things I think you all will like so I can share. Part of blogging is sharing inspiration and good stuff!
When I have mentioned MyHabit before you guys all loved them and their deals they have. Remember it's a flash sale site on Amazon and a lot of things are up to 90% off, so when you see something you think you might want, you better jump on it. Especially designer things!
Here are some of the home decor items that caught my eye this week, and are still available as of now.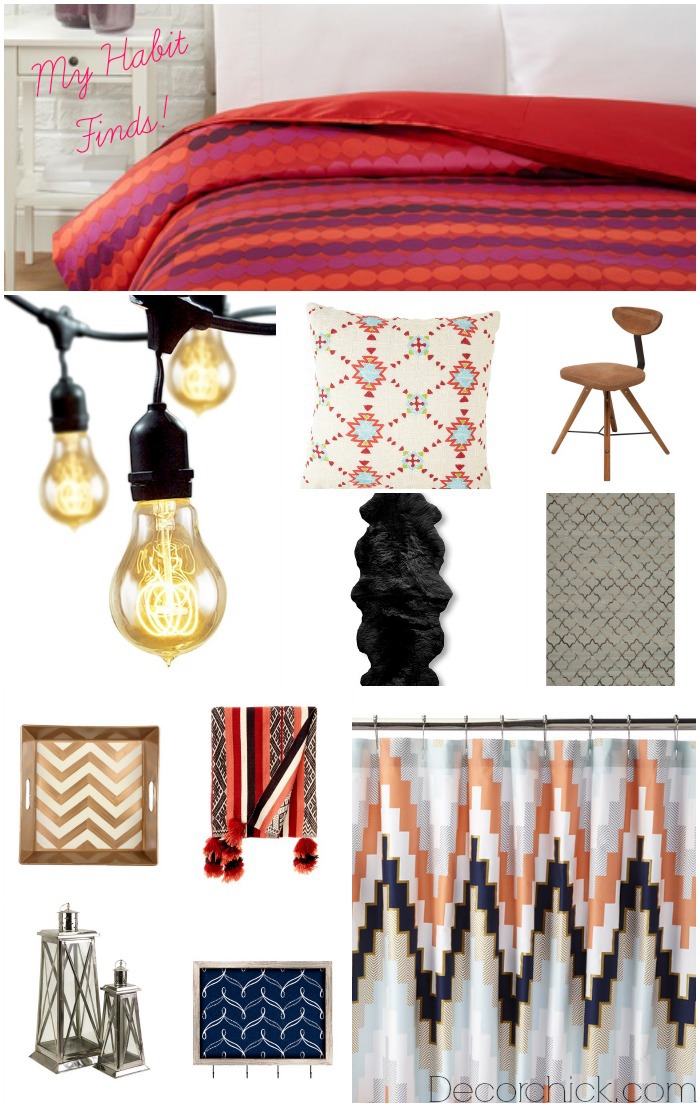 I know so pretty right?! I am in love with that shower curtain and black sheepskin rug. Ahhhh.
Hurry on over and start shopping! They have some great entertaining and cookware pieces events happening now too.
To start shopping, you can get started here.
xxoo,
Decorchick!