Hi friends! Today we are going to talk about cooking. Why? Because cooking is awesome right? But, if you are anything like me, cooking "real" meals all the time can be somewhat challenging. Busy schedules, forgotten ingredients at the store, making time to even go to the grocery store…you catch my drift? It's just not always the easiest thing to do, but it should be a priority! I want to be better at it.
When Blue Apron reached out to me to see if I'd be interested in reviewing their meal delivery service, I sort of jumped for joy. If I'm being completely honest here, this year has been extremely busy for us. And I haven't been the greatest mom or wife by cooking decent meals for everyone. Sure I could list to you my excuses, but I won't. We all have life that happens, and well, that's just life. :) But there is a reason I accepted this sponsored post (I don't do many anymore), and I hope you will understand too. I think many of you can relate so that's why I did!
Now, let's get to cooking! :)
Blue Apron delivers all the farm-fresh ingredients you need, right to your doorstep, in exactly the right proportions. No trips to the grocery store and no waste from unused ingredients. And the recipes included are chef-designed so you are going to make something super delicious, and even a bit fancy! But nothing you can't manage, don't worry.
Here is the box we received. They sent us 3 meals to choose from, each serving 2 people (although the portions are big so you could easily feed another person I would think).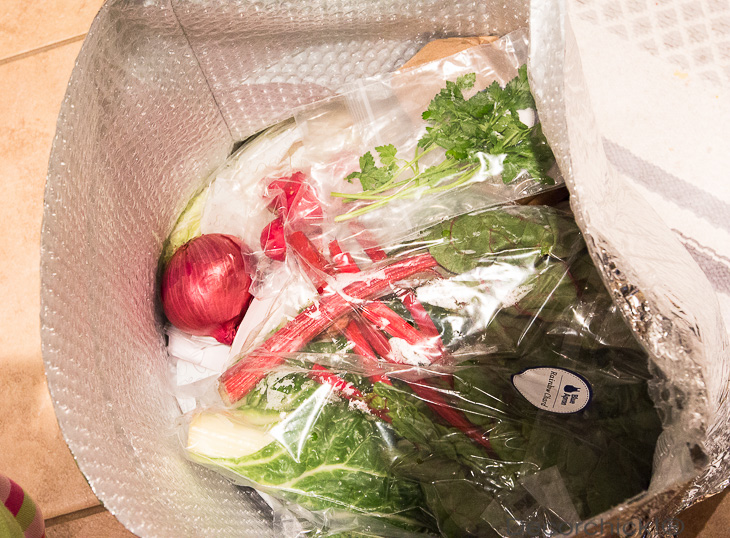 They send you everything you need, and I mean EVERYTHING.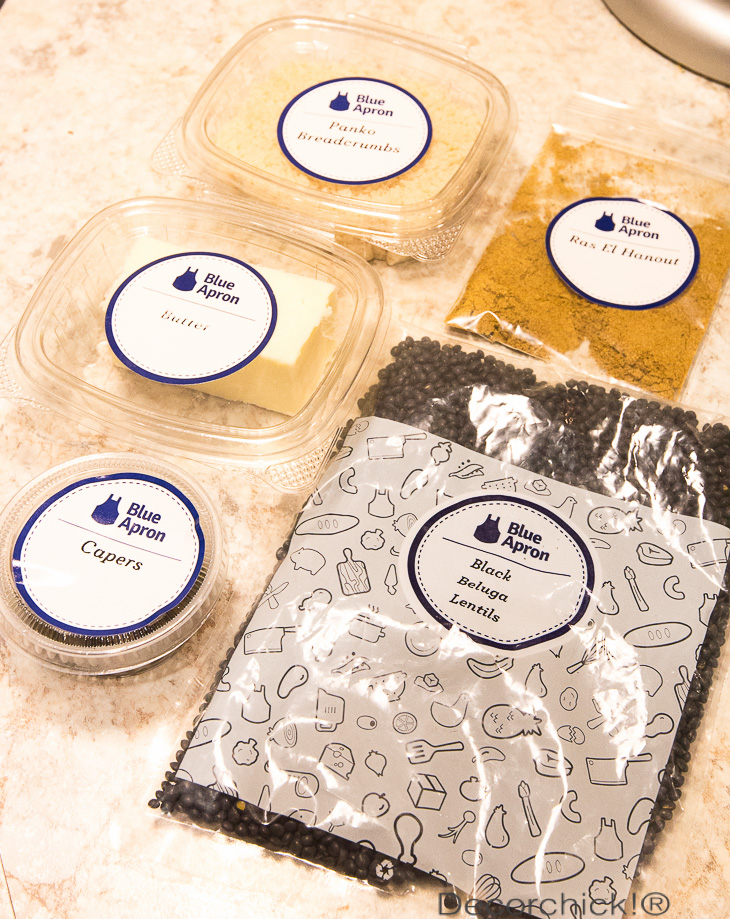 Everything is packaged individually and so easy to grab for the meal you were making.
The fresh vegetables were so gorgeous too!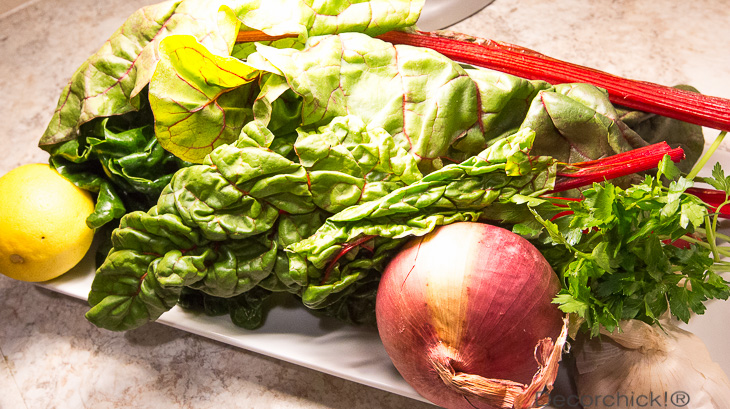 My family was so excited to make a fancy meal too. My husband and Emma made Crispy Chicken Thighs, and I made the Tilapia Meuniere. Each recipe comes on a pretty recipe card with photos, and really good instructions on the back of each card.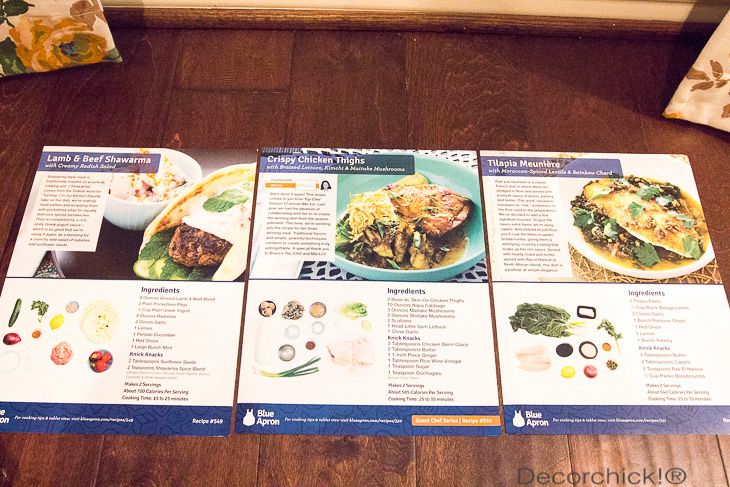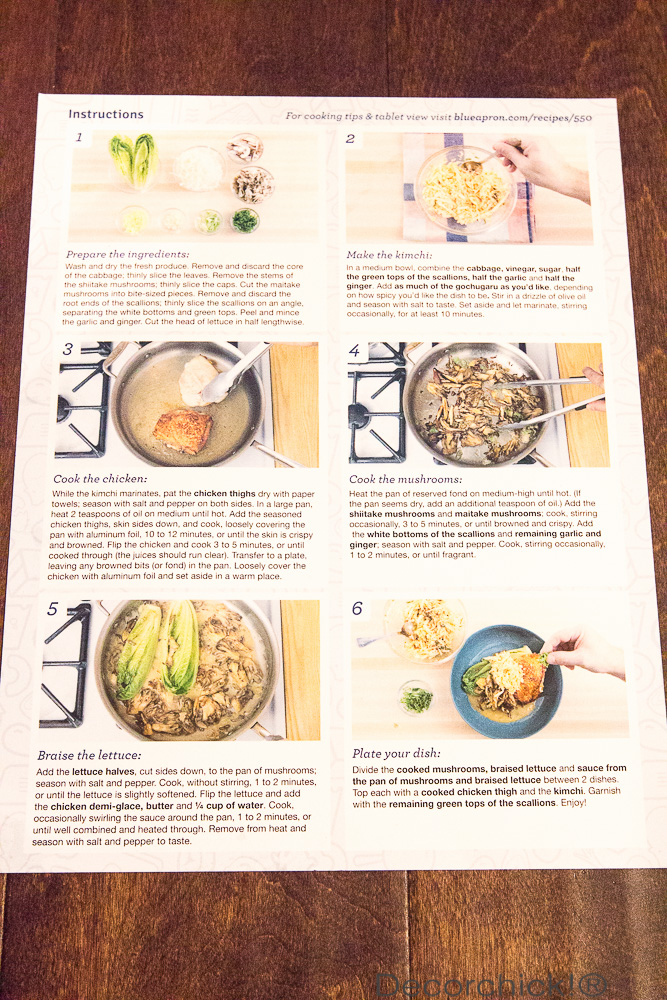 Here's Emma helping by laying everything out and ready to get to work!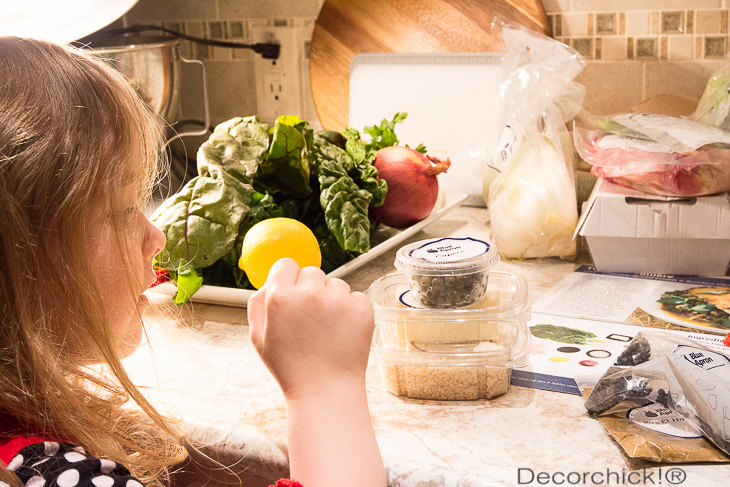 I can't put into words how much fun my husband had doing this. He thought the convenice of having all of this delivered was of course awesome, but just cooking it all together was so fun! We all really enjoyed it. It's fun when cooking together as a family is a joy, and not a chore.
So I made some fancy Tilapia with Moroccan-Spiced Lentils & Rainbow Chard. Here is my tilapia cooking. I was quite proud. :)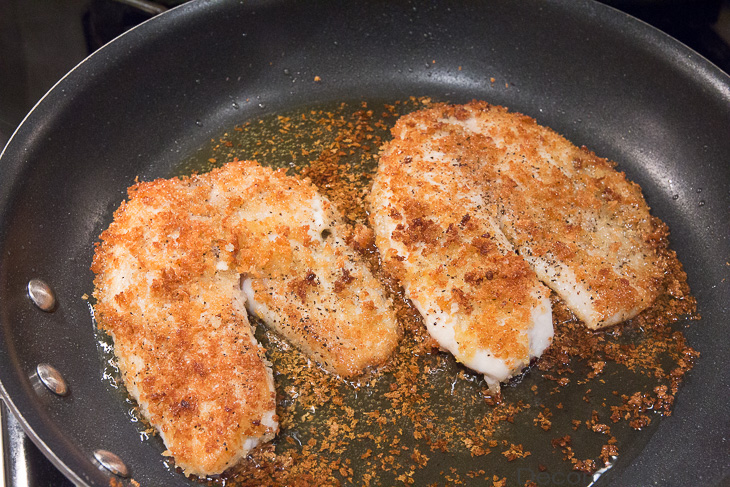 And then here are Randy's crispy chicken thighs with braised lettuce, Kimchi & Maitake mushrooms!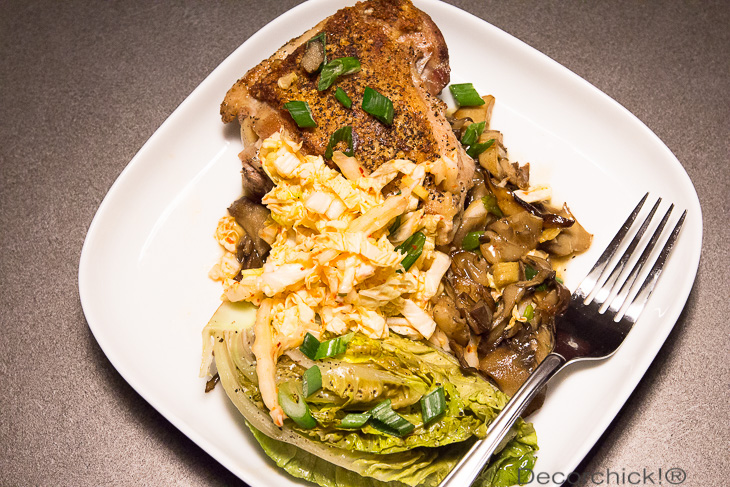 Doesn't that look delicious??
Here is my finished Tilapia Meuniere plate too.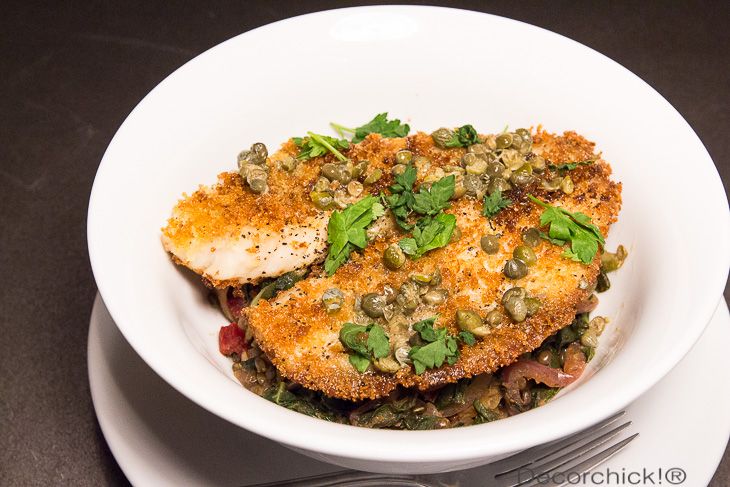 And both of them together for a happy meal together.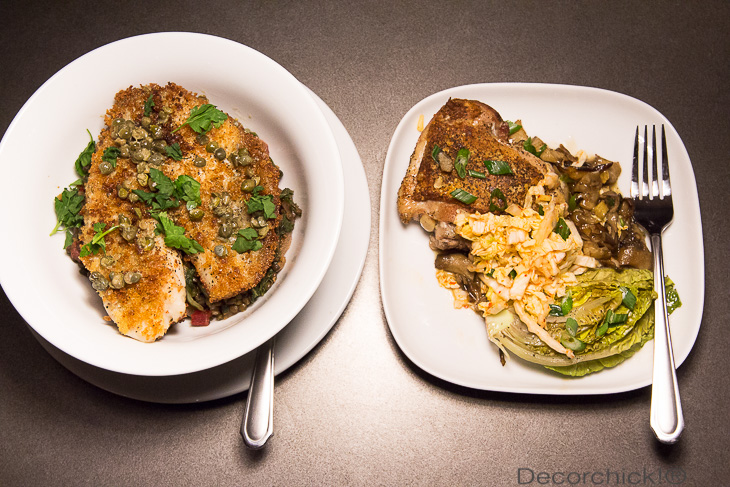 Y'all they were SO good. Like, really, so good. It was a pretty impressive dinner that night! haha. But I would LOVE to have this be a regular thing.
Blue Apron offers a large selection of recipes and is always adding new dishes to their menu every week. They are available nationwide, shipping to over 80% of the country (full map of delivery zones can link to here.
And guess what??  The first 50 readers will get two meals off their first Blue Apron order free! Please click HERE for this offer. 
I was super impressed with them, if you can't tell, and if you give them a shot, I know you won't be disappointed.
They offer two types of plans, the 2-Person Plan and Family Plan:
The Family Plan is perfect for feeding a family of four. With this plan you can opt to receive one or two deliveries per week, each delivery consisting of two meals to be served family-style.

The Family Plan is great for a family of four eating full portions, or a family with three or four younger kids eating smaller portions.

The price for this plan is $8.74 per meal, or $69.92 per eight serving delivery. Shipping is always free.
Enjoy, and make cooking FUN again!! If you have used a meal delivery service before, or Blue Apron, tell us what your experience was!
xxoo,
Decorchick!®
*this post is sponsored by Blue Apron, and all thoughts, opinions, and cooking skills are always my own*