This giveaway is now closed
Almost there with blogiversary week of giveaways, and actually today is the exact day of my 1 year anniversary!  And I'm excited to share with you all a favorite Etsy store of mine, Knitty Bitties!  I have several of Andrea's items and I love them all.  And I use them all every single day.  I lost count of everything I have from her. :)
Besides being one of the sweetest people I've met through blogging, Andrea has a passion for all things fabric and pretty design, and she implements that into her sewn creations.  I have to brag on her workmanship because ALL of her items are made perfectly.  She is a master sewer.  And she makes the most darling ruffles too. :)
Here are some of Andrea's home-made creations.  She makes super cute and functional clutches, and I use mine as a wallet and most of the time just take that into a store with me instead of lugging around my purse.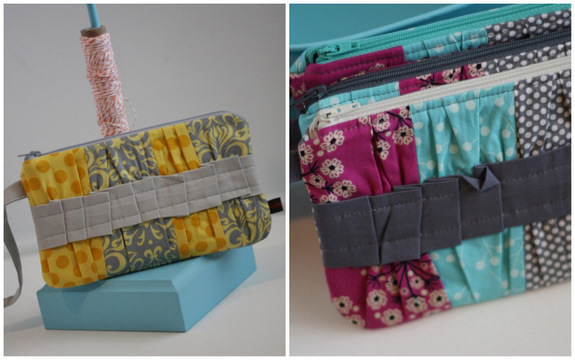 Camera straps…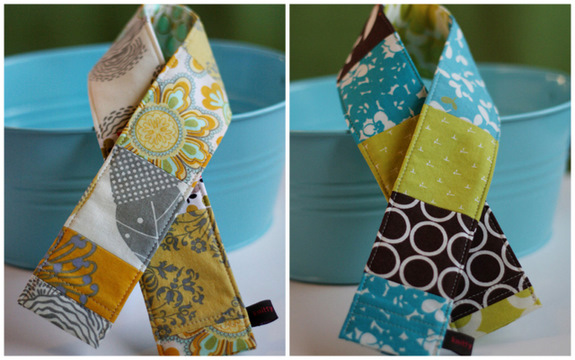 List takers…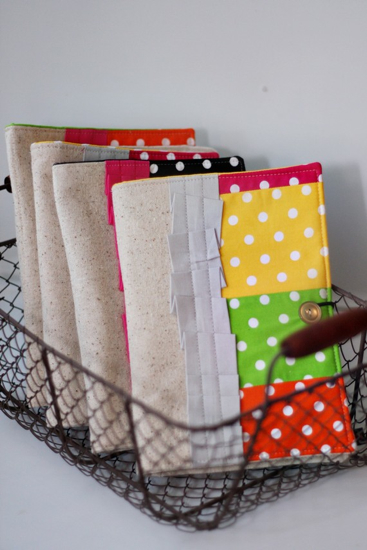 Ipad covers…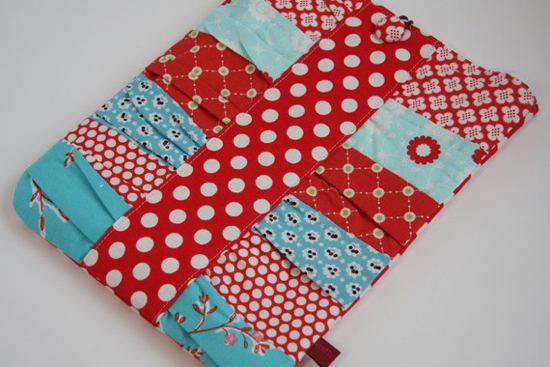 Adorable little mini wallets (which are also perfect for business cards).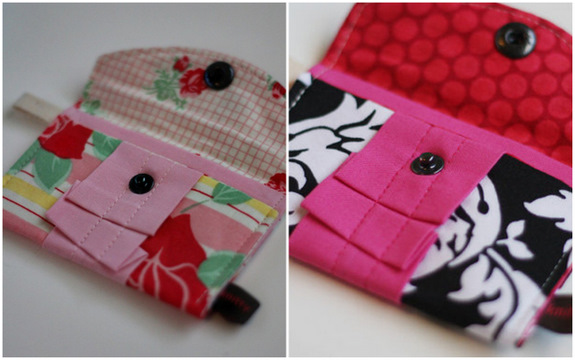 Aren't all of those adorable??  She always comes up with new colorway collections and I'm always impressed at the fabrics and colors she uses because they all work so well together.
So guess what Andrea is giving away to one of you?  One of her adorable Ruffle Up Pouches!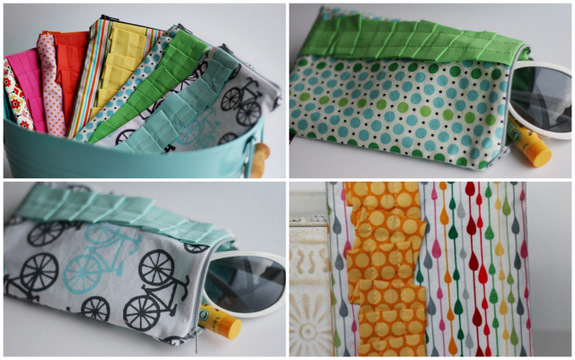 The winner can choose whichever ready to ship pouch they would like that's on Andrea's website!
AND…
Knitty Bitties is offering Decorchick readers a 10% discount off any purchase from now until Saturday, May 28!  Just enter the code DECORCHICK10 at checkout and your discount will be applied.
To enter the giveaway to win a Ruffle Up Pouch of Your Choice from Knitty Bitties, please do the following:
Visit Knitty Bitties site and take a look around and come back here and tell us what you are loving.
Like Knitty Bitties on Facebook and tell her hello and thank you on her wall. :)
Follow Knitty Bitties on Twitter.
Tweet or Facebook about this giveaway with a link back to this post.
Please leave a separate comment for each thing you do.  Giveaway will be open until Saturday, May 28th.
Don't forget to check out the other great giveaways going on for Blogiversary week under "Recent Entries" on my sidebar.
Good luck everyone!
This giveaway is now closed
xxoo,
Decorchick!