Me and the hubs took our daughter to Ikea today.
I know, wasn't that nice of us?  I haven't been in a while and it's only 30 minutes away.  I felt like we were tourists though.
I wanted to get some inspiration for our tv nook area to see if anything tickled my fancy.  But mostly, I just came out of there wanting all new stuff. Ha!  And thank you all so much for your great ideas the other day for our tv area.  Y'all are so creative!!  I am still pondering everything and don't know what I'm going to do yet.  I'm sure I'll wake up one morning and have the light bulb go off (or on?).
I just wanted to share some cool things I took pictures of while there.  It's such a neat place.
First up, I liked this picture wall.  I really need to quit being scared and just DO something like this.  I will, I will.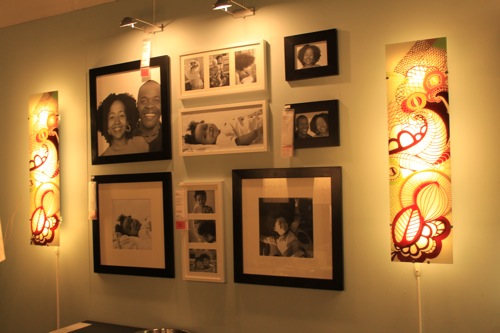 I liked this little table too.  Not sure why.  Maybe the legs?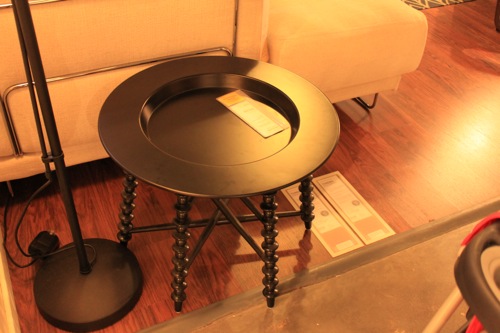 I LOVED this and kept dreaming about it in our home.  And the back paneling was beadboard.  Ahhh lovely.  Not sure if it was real beadboard or not, but who cares!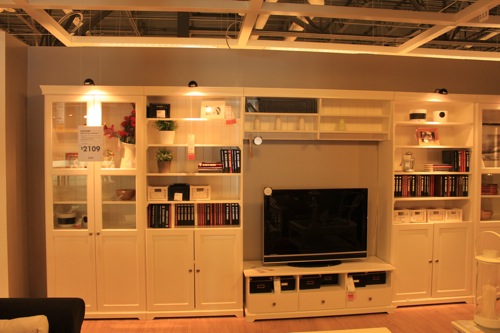 And here was a ladder being used as decoration.  Those are popping up everywhere and I have to say, it's way cool.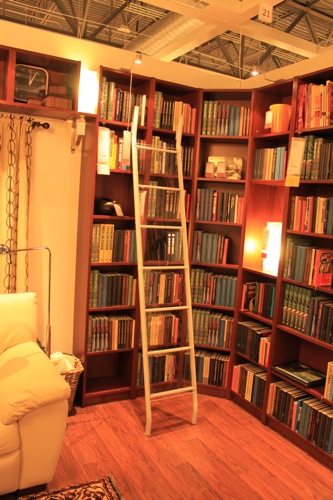 I loved this little rolling pin drawing thingy.  I wanted to get it for my stepson but we never found it on the lower level. :(  You would just roll out a fresh piece of paper and draw away.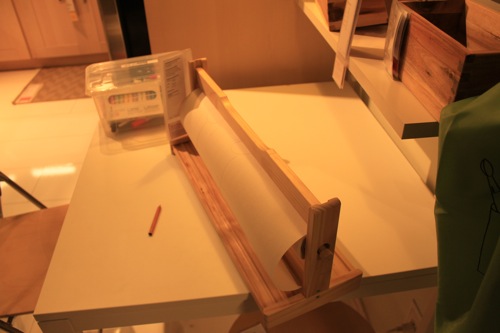 Then my hubby and daughter went for a stroll on the bridge in Ikea.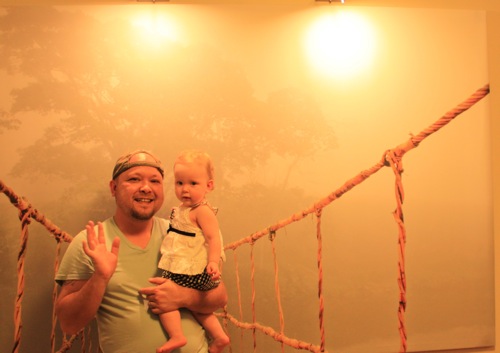 Nah, I'm just kiddin.  But did you believe me for a sec?
It was actually just this picture.  I loved it!!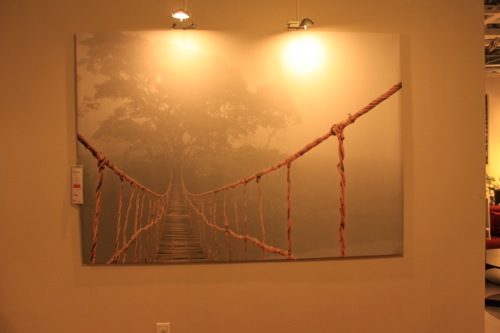 Here is a cute table and chairs.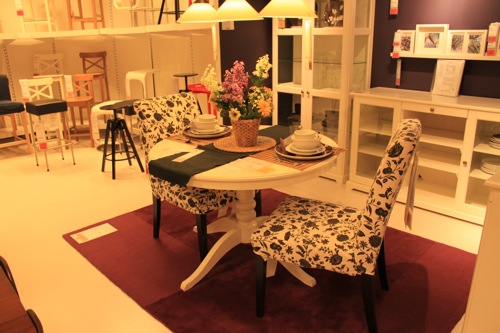 And a lovely dining room…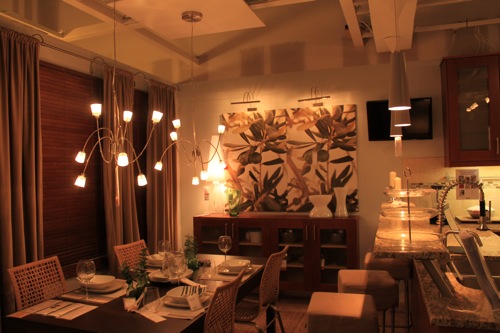 Then lots of cool stuff for the kiddos.  Little pots and pans, tea sets, and fun tunnels to crawl through.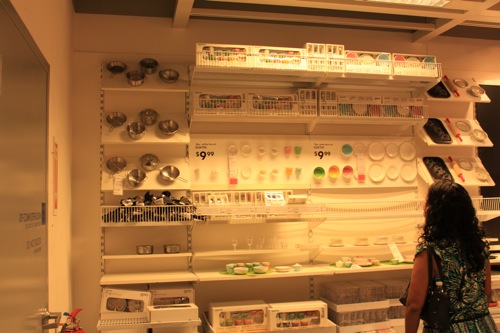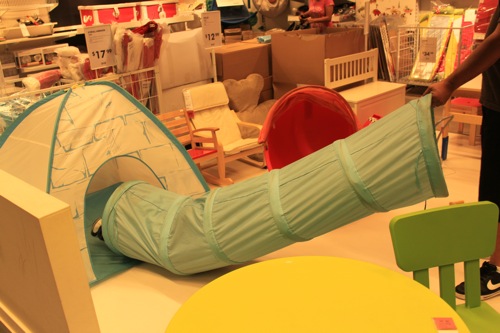 And FABRIC!!  Look at all this fabric!  I don't know what planet I have been on, but I never knew Ikea had fabric.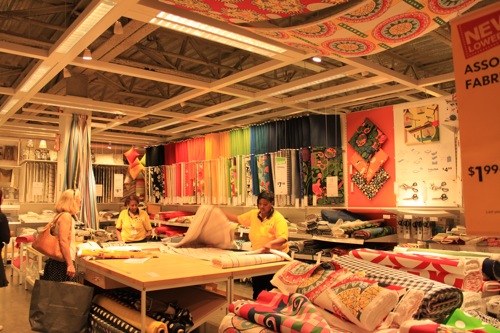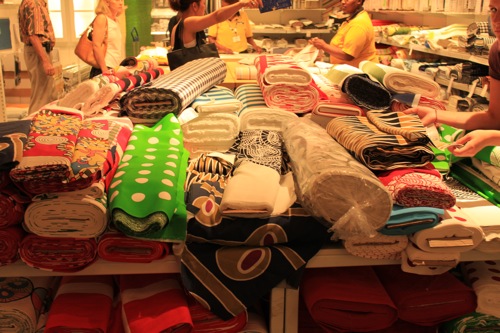 And they have tons of great curtains in all sizes and even come in 118in length!!   I was so happy to see that because we have some big windows.  And they are all very reasonably priced.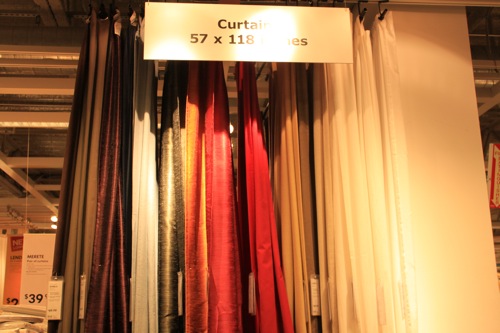 And lastly, yes we pigged out on swedish meatballs and taters.  Mmmm mmmm!
So, we had a fun day!  It would be so cool to be rich, but we aren't, so all we came home with is a set of new sheets.  How lame is that?  But we desperately needed some and they were a good price.  I know that Ikea's aren't everywhere, but if you have one in driving distance, it's well worth making the trip.  And they even have a huge play area for kids so you can just drop them off in there while you shop!  They have people in there watching them. :)  We didn't do that today but maybe when she's older.
*Don't forget to enter my giveaway here if you haven't already.  I will be announcing the winner of the $50 Hobby Lobby gift card Monday night!*
xxoo,
Decorchick!