Hey friends!! Goodness I don't know about where you live, but it's been like 80 degrees here this week and pollen is in FULL bloom! It makes you just want to sort of sneeze like crazy. :)
It's WAY too early for Spring, but I can't change mother nature.
But…
You want to know what got me hooked on oils? This amazing trio-Lavender, Lemon and Peppermint.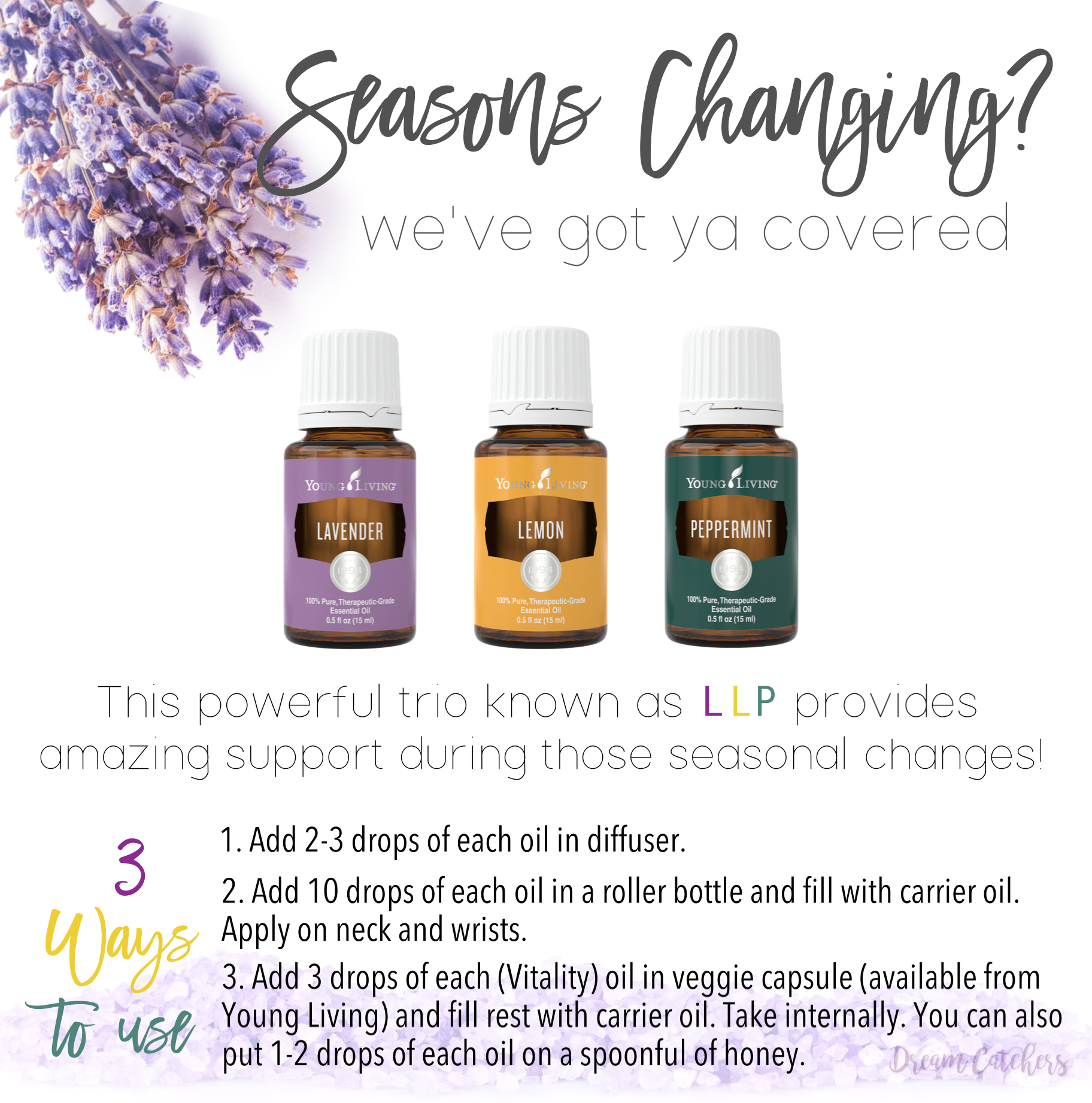 I've been using this on myself and my daughter over 3 years now. It's incredible for seasonal support!! Like, REALLY incredible. It's known as LLP and thousands of thousands of oily friends swear by this too.
Supporting your body with pure, natural oils is a wonderful, empowering and beautiful thing. Because yes, it IS possible. And way better for you than anything you can buy from the store. #yuck
We just make it into a roller bottle and apply on our neck and wrists. And BOOM. #BreathinNeverFeltSoGood
I love diffusing this combo too because it smells AMAZING and has the same benefits as applying it. It's a very refreshing and clean scent together! It's something I'm typically diffusing around here especially when we have guests over, and someone always compliments the scent!
And if you're ready to join Young Living this month, I've got a special surprise for you!!
I'm going to send you a full-size roller bottle already made with this LLP recipe, so you can immediately start breathing easy too! I'll of course send you all my other goodies like reference materials, cash back, and get you plugged into our amazing community on Facebook!
To begin, click here and order your Premium Starter Kit. Then I will be in touch with you right after and get you all set with your gifts, and I'll add you in our private group!
You can also visit my essential oils page for more info as well. I can't wait to help you on this oily journey!
If you have any questions please don't hesitate to ask! I hope you all have a wonderful day! :)
xxoo,
Decorchick!®