Happy Monday everyone I hope you had a wonderful weekend! Today I am thrilled to share with you all how you can easily install those beautiful wood beams that you see everywhere, in your own home! And don't think wood beams are just for rustic looks because they are not. Sure it can be if that's the look you are going for, but they can also be added in a modern space, being the perfect compliment to the room.
And guess what else? These are faux wood beams!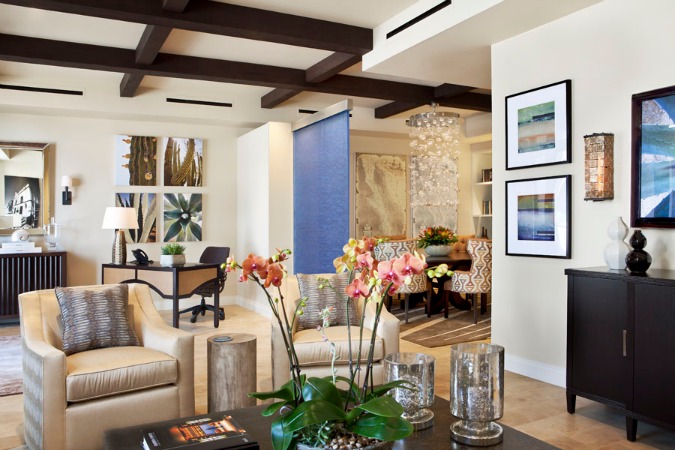 Photo Credit: ORES Beverly Hills Office, Interior Design by Nina Petronzio of Plush Home
Isn't that room just gorgeous? The wood beams totally make the room.
Can you believe they are faux beams? You would never know if I didn't tell you.
So here's how you can install some yourself. And affordably.
There is a company called Arizona Faux Beams who, you guessed it, makes faux beams.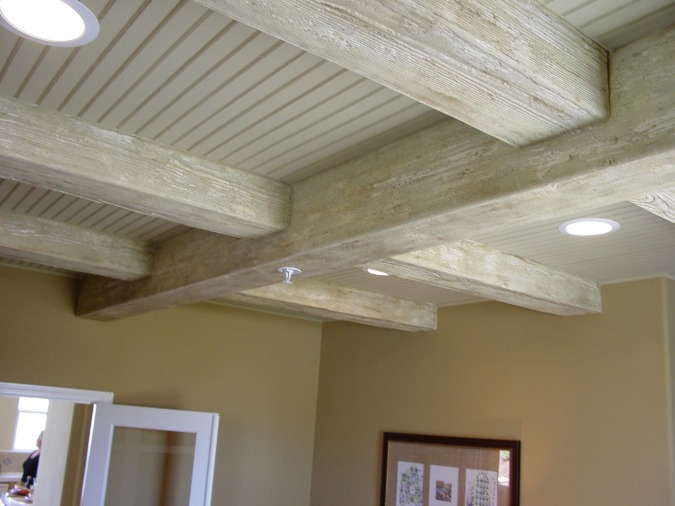 Arizona Faux Beams offers Polyurethane beams in a variety of textures and sizes. Once installed, it is nearly impossible to tell the difference between their products and real wood. All of the beams are offered unfinished, with a base coat, or finished in a walnut color.
Here is a bit more information about the product:
they are lightweight, making it easy to handle and install
they will not dry, split, or crack
they are termite resistant
they can be painted or stained
it is much lighter than most other materials (concrete, stone, wood and fiberglass) allowing you to include or add these products without re- engineering the substructure of your project.
they are made from the mold of real wood beams
they come in many styles and finishes
My friend Traci used these faux beams in her master bathroom redo, and they are lovely!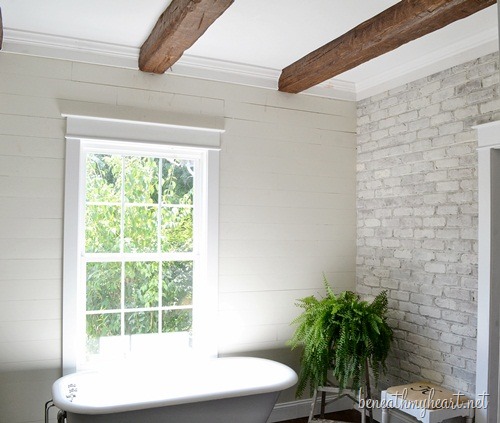 This picture shows how you can also paint the beams too to give it the whitewash look.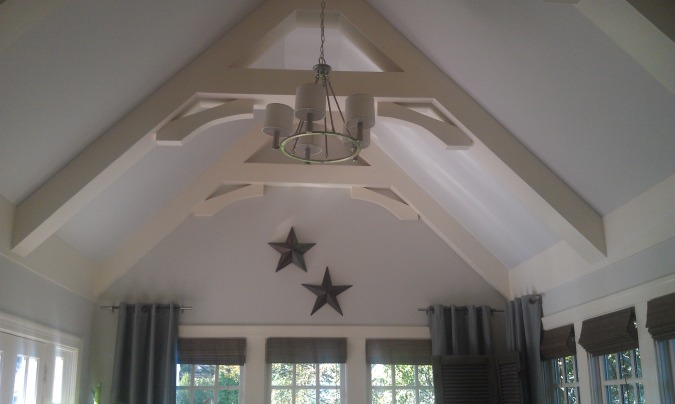 I love them in this space too.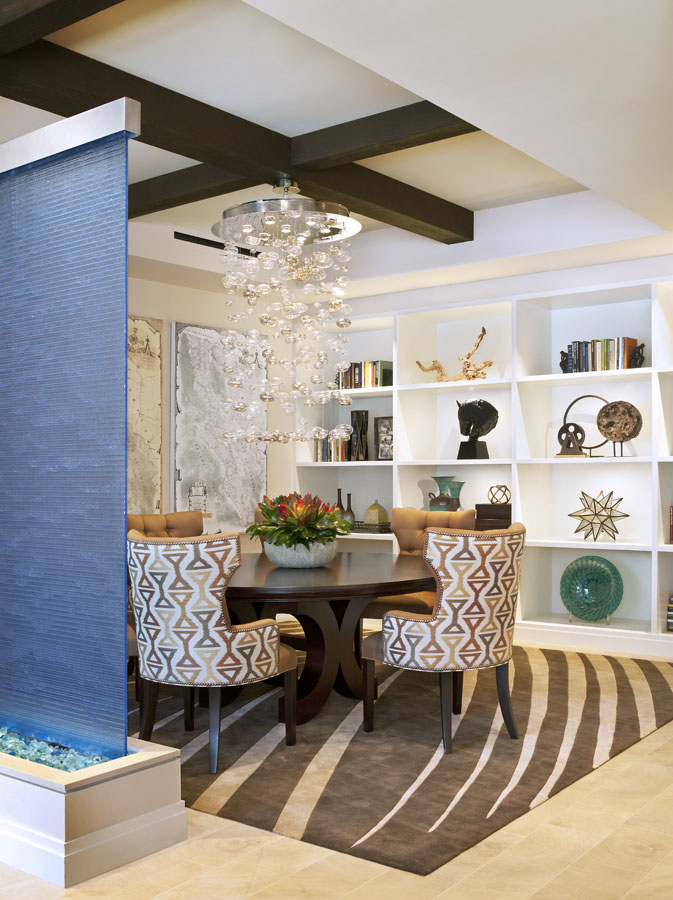 Arizona Faux Beams will work with you to help create and deliver the ultimate residential or commercial projects you may have. So don't hesitate to reach out to them! Even though they are famous and have been featured on many shows that air on DIY Network, their customer service is still top notch. :)
So what do you think? Have you ever seen a product so cool before? I would LOVE to get these in our home one day.
Be sure and check out Arizona Faux Beams and tell me what you think!
xxoo,
Decorchick!