It's one of those decisions every parent faces when their kids hit age 5 or 6. Which school will they attend? Do we send them to public school, pay for private school, or homeschool? And many people start thinking of these types of things much earlier, like when they are 3 and 4 years old. Especially if they know they want them to attend a private school because they need to get on "the list." You know, that exclusive list that is ultimately going to cost a fortune for you each month.
It's a tough decision. And one that we are facing here soon, like this Fall.
It's funny because 10 years ago if you would have asked me if I would be a homeschooling mama I would have laughed in your face. Loudly.
But now, the idea is more and more appealing. Frightening, but appealing.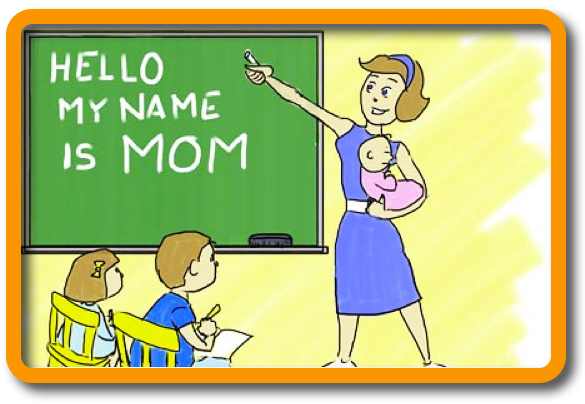 I am thinking of homeschooling and I use essential oils now. What is this world coming to?
If I said that I didn't worry about school shootings, kidnappers, and child molesters, I would be lying. I do worry about those things. A lot. But that's not the main reason I am leaning more and more towards homeschooling.
What am I so worried about by homeschooling? I'm worried because I don't feel smart enough. I am terrible at math and have a horrible memory. How am I going to teach history if I can't even remember it myself? When they get into jr. high and high school when the work really gets difficult, how will I "teach" that? Those are the things I worry about. But then again, I know there are resources that will help me. Like good ole Google.
I also worry about if this doesn't work out, will it be a tough transition to send her to a school after the fact where kids will already have their cliques and friends. Kids are just mean. There, I said it. I worry about mean kids. Emma isn't a mean kid.
I know some people think that homeschooled kids are weird or don't have a social life. Really though, does a 5 year old need a social life? Sure a few activities here and there are good, but I think the social aspect of homeschooling is made into a bigger deal than it really is. What good does it do to send a kid to kindergarten to be around bad kids and pick up bad behavior habits?
She has been in a children's day out and pre-k program for 2 years now. We pay for it and it has been really great for her. She loves it! But is it necessary? I don't know. Things are just a lot different now than when I was a kid, and these pre-k programs and all of these extra-curricular activities were few and far between then. And I turned out ok without them. Maybe? And I also went to public school. But again, public school was also very different back then.
And can we talk about kindergarten hours?? Wow. What happened to going to kindergarten half a day like we did when I was a kid? And I heard they have lots of homework. That just seems silly.
I love the idea of homeschooling and it's flexibility with schedules, and being in control of our children instead of a school system that really just wants to score high test results. If we want to take a family trip somewhere, we won't be limited to just do it in the summers since we can do school from wherever we are. And let's be real honest here….if we want to sleep late and stay in our pajamas all day and not start school until the afternoon, it would be perfectly acceptable.
I am pretty sure I would be a very flexible homeschool mom. Maybe too flexible. Will I be disciplined enough to do one of those co-ops? Are the co-ops necessary?
And living in Texas is a huge benefit to homeschooling.
Is it obvious I am up in the air? But leaning more towards homeschooling?  I've been thinking about all of this so much that I haven't decorated my mantel for Valentine's day yet. What is wrong with me.
But I would love to hear from you all and any homeschool advice you may have. Did any of you have these crazy thoughts too or am I just a nut?
xxoo,
Confused Mama