I wanted to freshen up our living room a little bit and bring in some light colored accessories.  Changing out your pillows and lamps are all simple changes you can do without spending a ton of money, and it gives you a brand new look.
Here's the living room before (and please forgive the blurriness and date stamp of the before shots…I had a different camera last week!)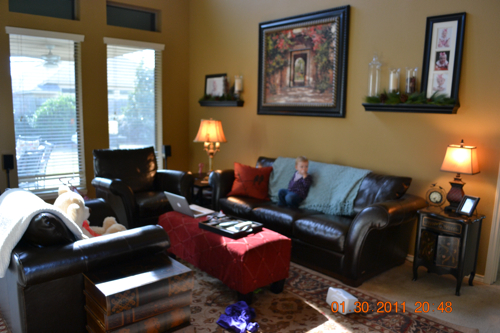 That blue throw was temporary, and please take note of the lamps.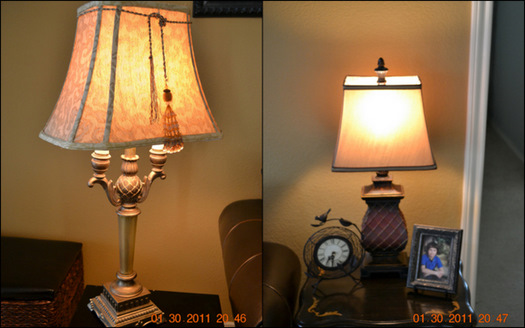 The lamp on the left has to be about 12 years old now. It was another first apartment lamp, and well, it was starting to show it's age. It probably was considered dated about 10 years ago. The lamp on the right isn't too old, just a year or 2.
Living room after.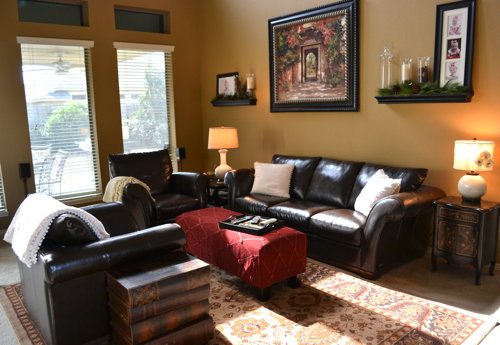 Yes, I know the ottoman needs to be recovered. I'm open to suggestions if you have some. But I'm thinking of making a slipcover with some ruffles on the bottom?
I love my new lamps.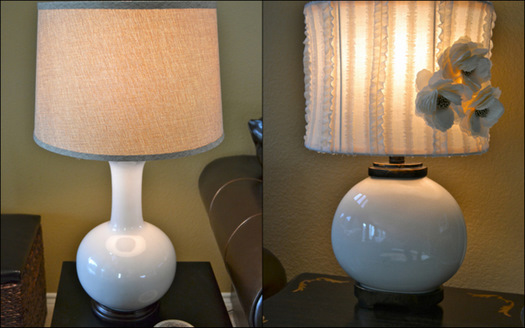 Both are from Hobby Lobby.
Pillows and new throw are both from Pier 1.  The pillows were on sale for $12!  And one thing that annoys me more than anything are pillows that slide on leather furniture…you know, the ones that have a shiny backside?  These have the fur stuff on both sides so no sliding and my annoyances have been diminished greatly because of it.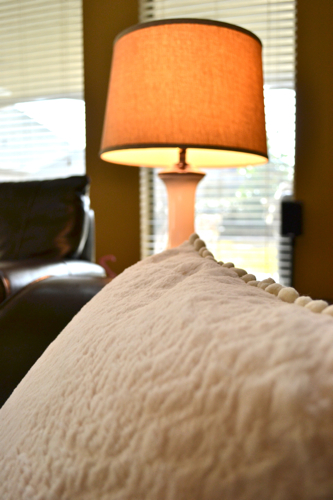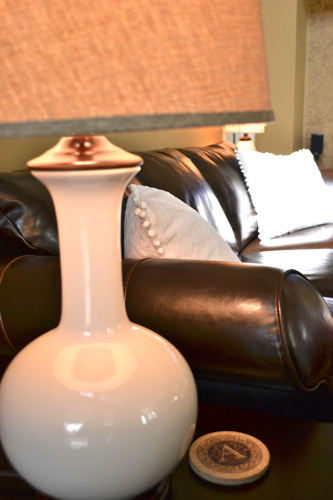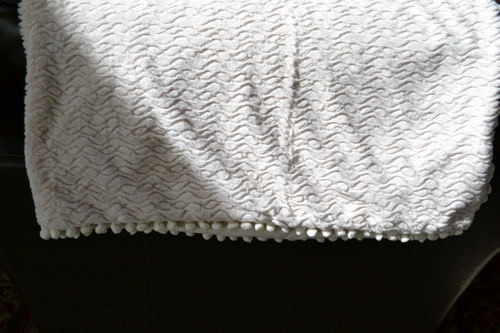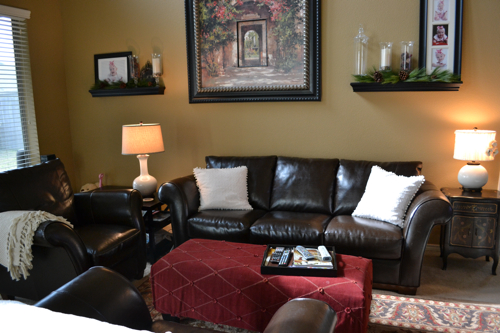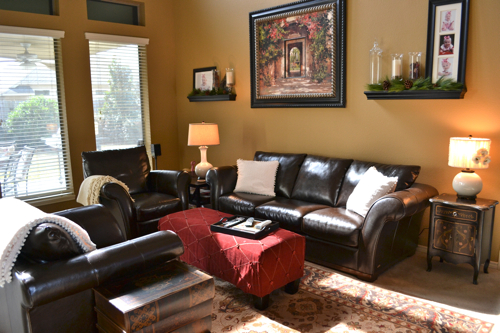 I love the simple new changes!  I've always been pretty traditional when it comes to decorating, but I'm slowly trying to throw in a little modern to the mix because I love the 2 styles together.
I know I could have hunted around Goodwill or a thrift store for new lamps and spray painted them, but honestly, looking at lampshades really stresses me out and making sure I have the right harp size etc.  So just buying some that I really loved was well worth it to keep my stress level down. I'm weird, I know.
Let me know what you would do with the ottoman. We will be making more changes to this room soon, so would you slipcover it to match accordingly with the new color scheme?  I'm also taking requests if you want to come and slipcover it for me, so please, not everyone at once.  :)
Sharing this post at Thrifty Decor Chick's Before and After party and The Shabby Chic Cottage.
xxoo,
Decorchick!