This is a Sponsored post written by me on behalf of Bulbs. Dig, Drop, Done.. All opinions are 100% mine.
Well you all know I am not the most educated when it comes to plants and gardening in general. But I have to say
that since this past summer, things are on the up and up for me.  I've kept everything alive and it's been a huge
accomplishment for me. Now, I think it's time for me to experiment with some flower bulbs!

I visited the site Dig Drop Done and learned quite a bit. Since I am not extremely knowledgeable on when to know to plant or not to plant certain things, this site has a very easy chart and shows you exactly what is good to plant during the different seasons and for what type of sun/shade you may have.  So this will definitely come in handy for me in the future!
I also read a little bit about these ladies.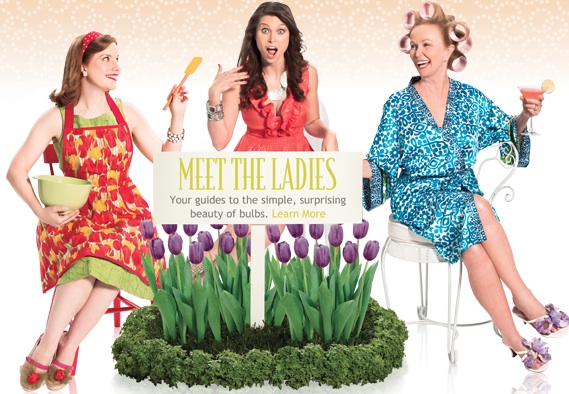 I related most to Marcy, the Super Mom.  She doesn't know much about bulbs either and is pretty busy with everything else going on.  But with the help of this site it sounds like we will both be ok. :)
And I used their simple Garden Guru tool on Curbside Chaos and it told me pretty much what to do for where I live to get the perfect growth for my bulbs.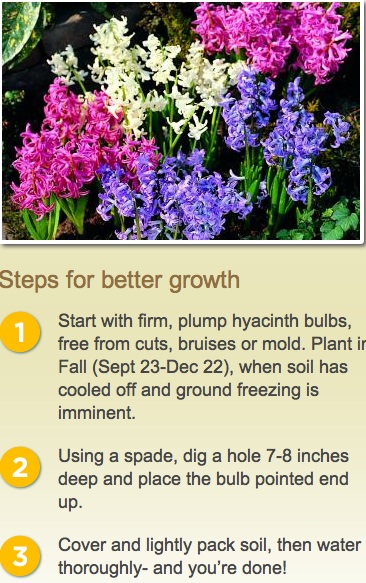 Sounds pretty easy to me!
Also, flower bulbs aren't just for outdoors…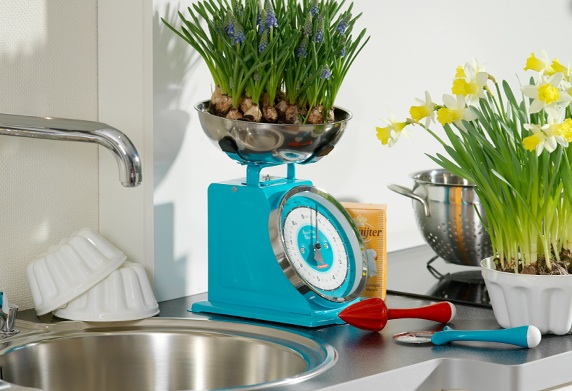 You can grow a number of flowering bulbs also inside, and how cute is that display on that blue scale! I need that scale by the way.  But bulbs are very easy to grow for the average beginner, and you don't really even need to have any gardening expertise to pull off the above display. Love it!
Now for the contest…
"Bulbs. Dig, Drop, Done" is having a $5,000 yard makeover contest!  It is an educational effort designed to excite women about the simple beauty of flower bulbs. All you have to do is submit a photo of your yard at Curbside Chaos.  Easy peasy.  And the winner will not only win $5k, they will also get a visit from Taniya Nayak from HGTV! She will be giving you tips on how to update your yard and landscaping.
Also, for every mention on Twitter, "Bulbs. Dig, Drop, Done" will donate $1.00 to Building Together.
Don't forget to visit www.digdropdone.com to learn more about bulbs and have fun planting! After all, all you have to do is dig, drop, and then your done. :)