Doing these year-end favorite posts are some of my favorite ones to write! Because I get to show you all of the things I've been loving throughout the year, from all sorts of categories. I hope you will try some out and love them as much as me. It was hard not to make this list too long!
So let's get to it.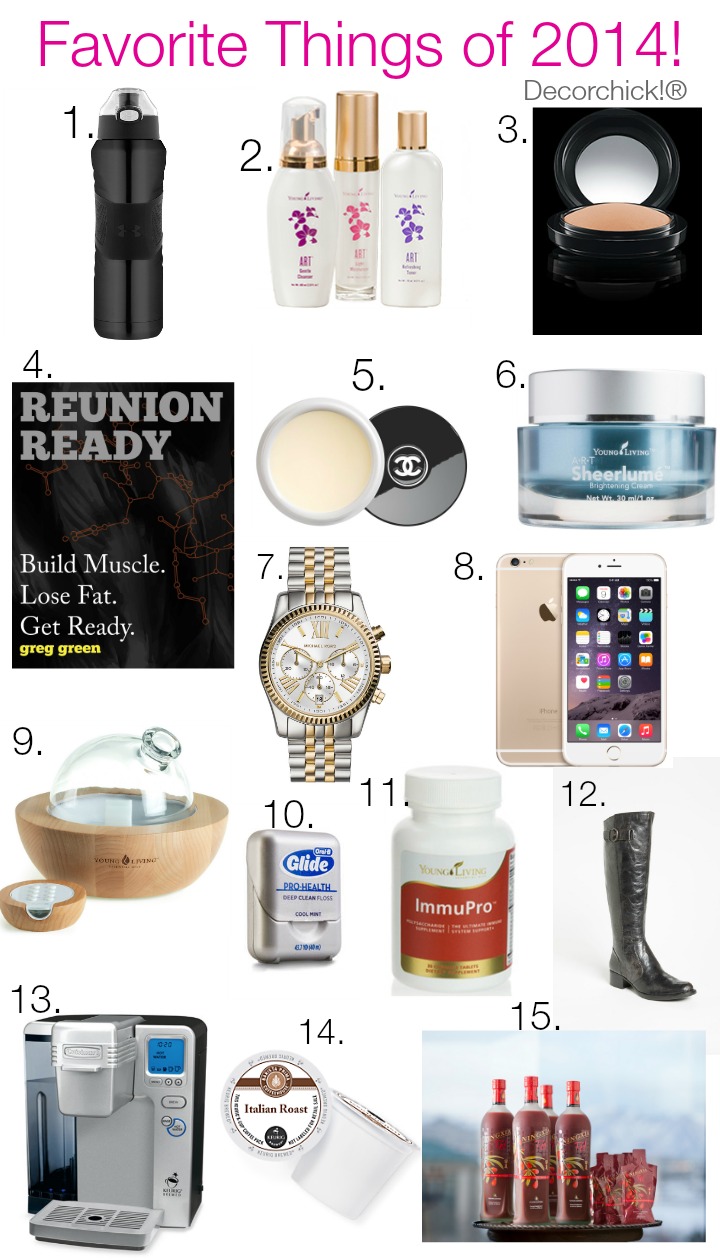 These are in no particular order…
And that's it for this year's favorites guys! I love each thing to pieces and I know you will too.
For the Young Living products I mentioned, you can find out more about Young Living on my essential oils page here. I could have easily done an oily favorites post this year, but I know not all of you use them (yet!) so I wanted to mix it up a bit. :)
Hope you enjoy!! Do any of you use or have any of the items I listed?
xxoo,
Decorchick!®