It's cloche party time again over at A Stroll Thru Life!  Thank you for hosting the great party Marty (that rhymes). I just love seeing everyone else's pretty displays!
Today I'll show you my cloches, apothecary jars, and hurricane vases.  Some of them you've already seen, some not.  And for the first time in my blogging history, I think I'll just post the pictures and not try to explain anything.  So this can be like a "wordless Friday?" :)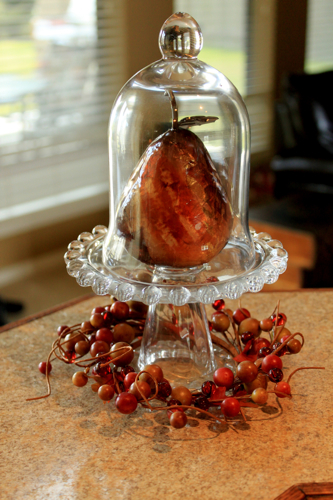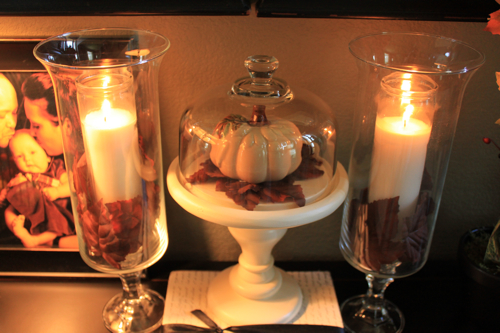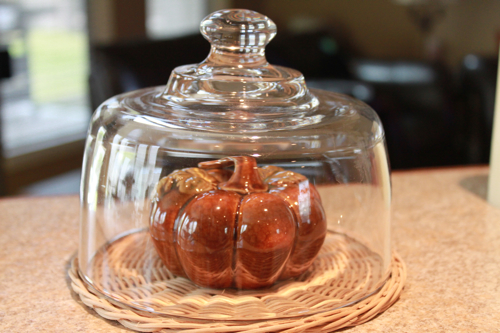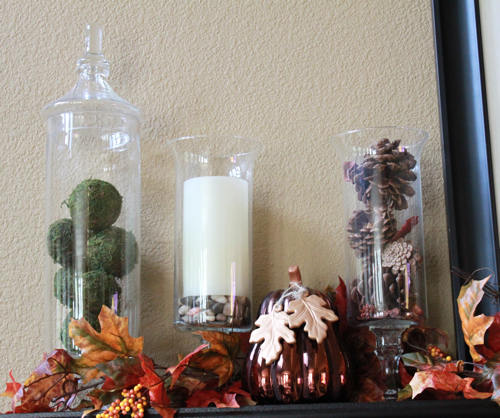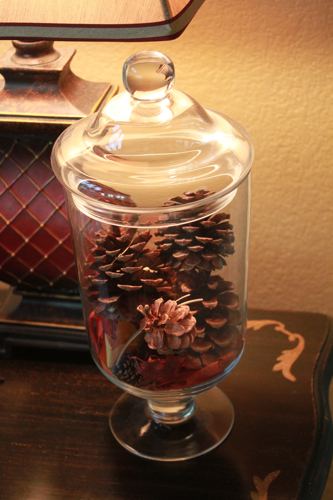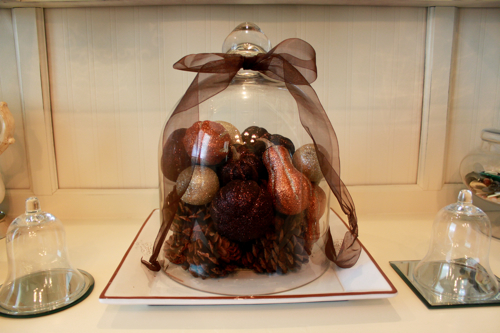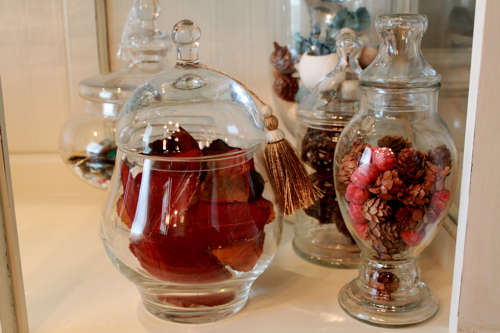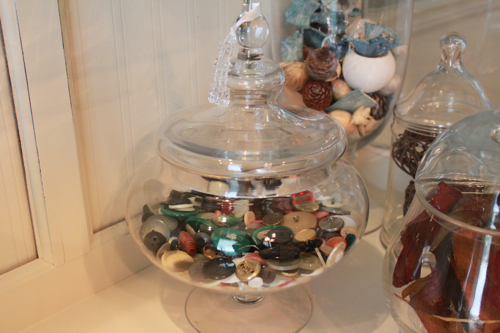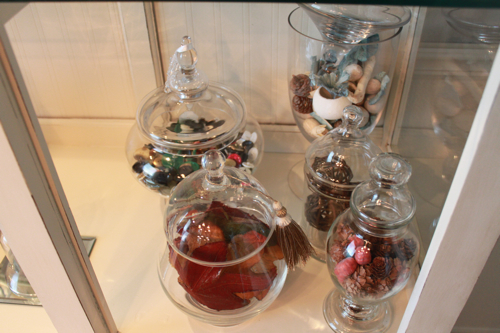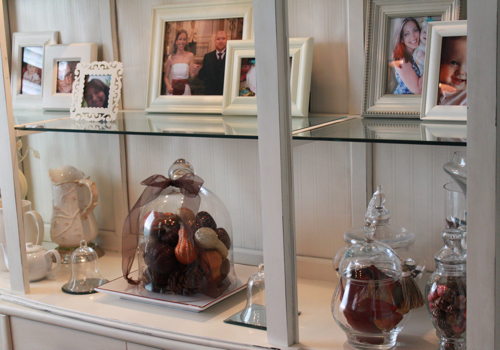 Wow, I did it!  Hope you like them.  But now I get to say that I know I need to change out my mossy green balls. :)
Now go and check out Marty's party and look at all of the amazing links!  *Edited to add: Also linking to Centsational Girl's Autumn Leaves Linky. :)
And thank you to all of you for the sweet anniversary comments!!!  Y'all are truly the best!
xxoo,
Decorchick!