This giveaway is now closed and winner announced on bottom of post.
Hey hey hey! I hope you all had a fabulous week.  It's back in the 90's here. Gah!! But oh yea, energy saving tips…a few weeks ago when I was doing the Celebration of Service event in Michigan, we also learned about energy savings, and learned things you can do to your home to help with the costs so your home runs more efficiently.
One of the easiest things you can do is to change your air filters regularly.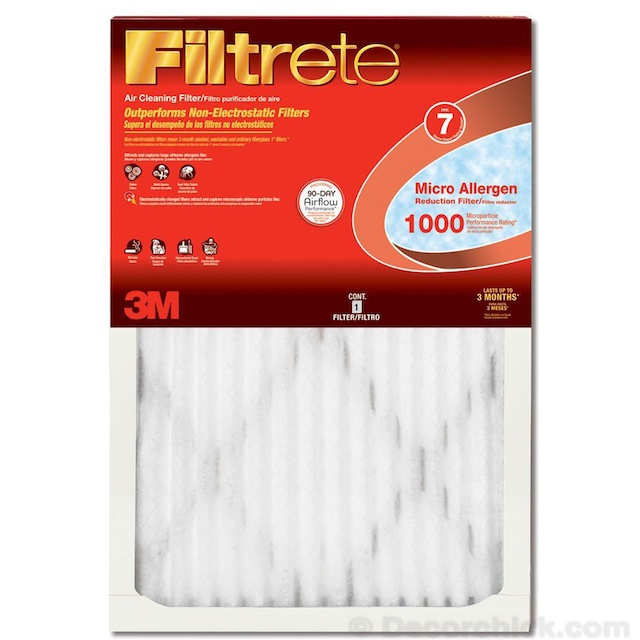 We try and change ours every 3 months and when we forget, we can definitely tell a difference in the way our AC runs. You are actually supposed to change them every 1-3 months to keep energy consumption low, maintain air quality and ensure proper climate control.
We also went around the Stiggy's Dogs' property and changed out the old light bulbs for the new energy efficient CFL bulbs.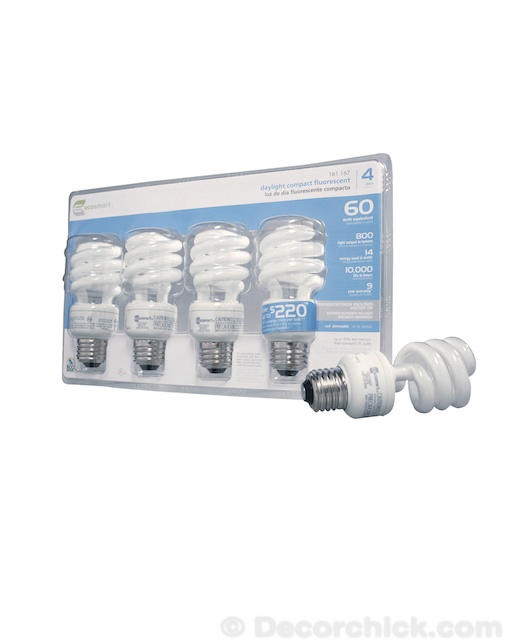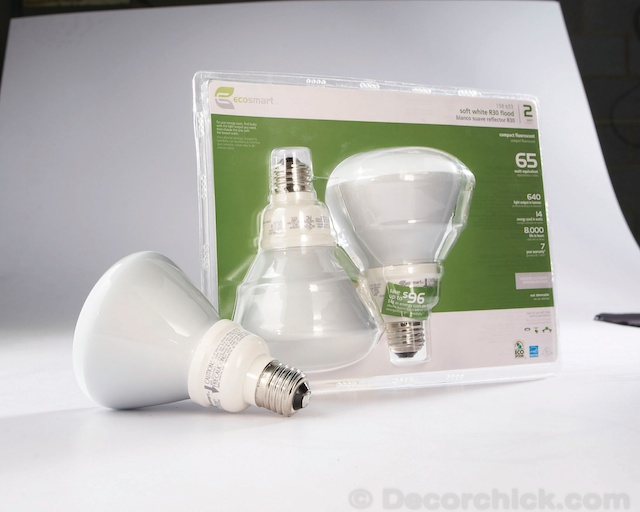 Using CFL bulbs uses 75% less energy than a standard incandescent bulb and last up to 9.1 years with standard use. That's incredible!
What else can you do to save on energy costs around your home? Make sure your windows and doors are properly sealed so no air escapes in. As the temperatures drop this winter, there are several steps consumers can take to protect their homes from the cold, improve home efficiency and save money. The Home Depot® offers more than 4,500 Eco Options products, many of which homeowners can use to stay warm and reduce energy bills this winter.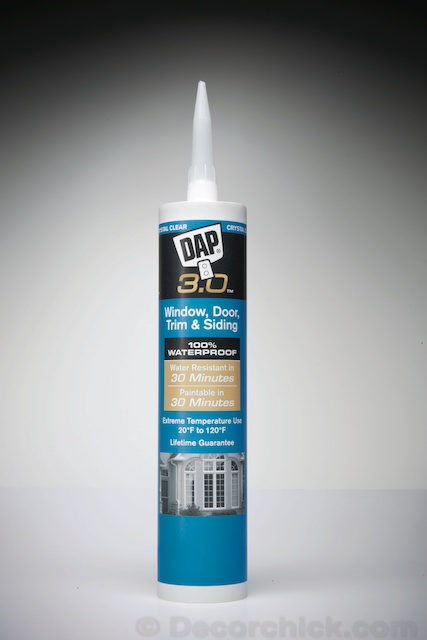 We even got a little lesson on how to properly seal the windows around your home.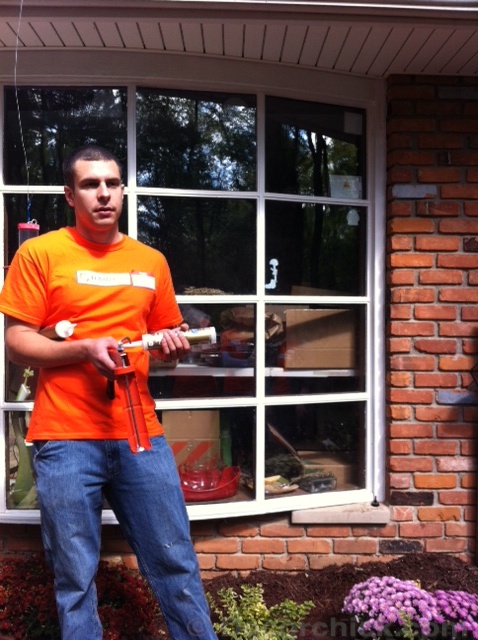 Homeowners can save up to $220 each year on heating and cooling costs by properly insulating and sealing their homes.  That's a huge savings y'all!
Also, simple winterization projects such as changing the air filter or installing a programmable thermostat can be completed in less than an hour and help to save up to $280 each year while improving energy efficiency of the home.
And guess what?! The Home Depot wants to give one of you a new Honeywell Wi-Fi Programmable Thermostat! Yes I said wi-fi so that means you can control your thermostat from your smart phone! I'm a gadget girl and I just love that feature.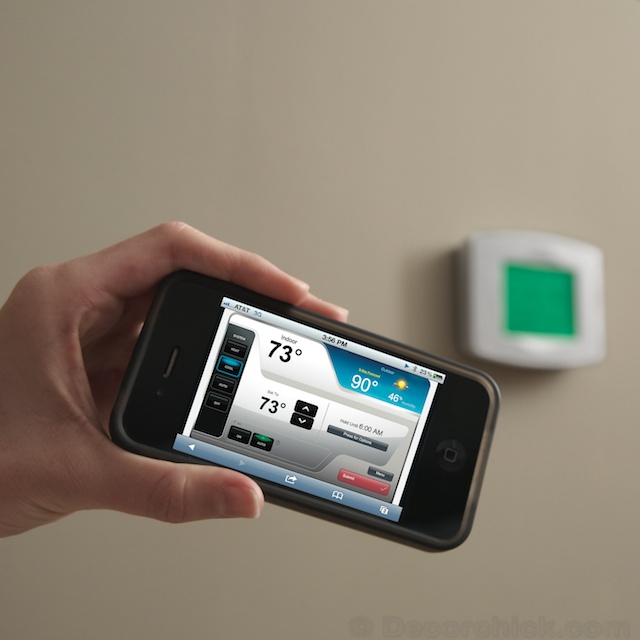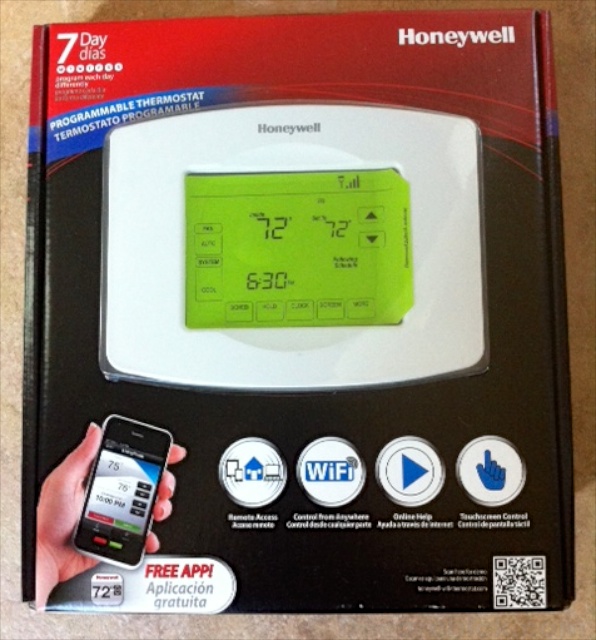 Entering to win is simple:
Just leave a comment and tell us how you plan on winterizing your home this year, OR, tell us how awesome this programmable thermostat is, especially since you don't have to get up to go change the settings! :) 
Update: The winner is #22 and that is Rachael Landers, congrats! An email has been sent.
And that's it! I'll announce a winner sometime at the end of next week. Have a great weekend everyone and be sure and come back Monday…Something AMAZING is happening. You will be ecstatic. :)
xxoo,
Decorchick!
________________________________________________________________________
Also find me on Facebook, Twitter, Pinterest, Google+, RSS and Instagram
Disclosure: The Home Depot partnered with bloggers such as me for their Celebration of Service Blog Network. As part of this program, I received compensation for my time. They did not tell me what to purchase or what to say about any product mentioned in these posts. The Home Depot believes that consumers and bloggers are free to form their own opinions and share them in their own words. The Home Depot's policies align with WOMMA Ethics Code, FTC guidelines and social media engagement recommendations.