I have a hard time with this. A really hard time. It's hard for me to look at our house with toys strung about and mechanical puppies to trip over and think "wow, that's a beautiful mess." Or how can I be happy when there are toilet rings in the commode and not get upset that I must be the only one that sees them and wants them GONE? How is that beautiful? Does that mean I've been too busy soaking up my children and loving on them therefore letting the housework fall behind? Probably not. #justkeepingitreal
But luckily I haven't written a book like my friend The Nester has on all of the imperfections that happen in a home.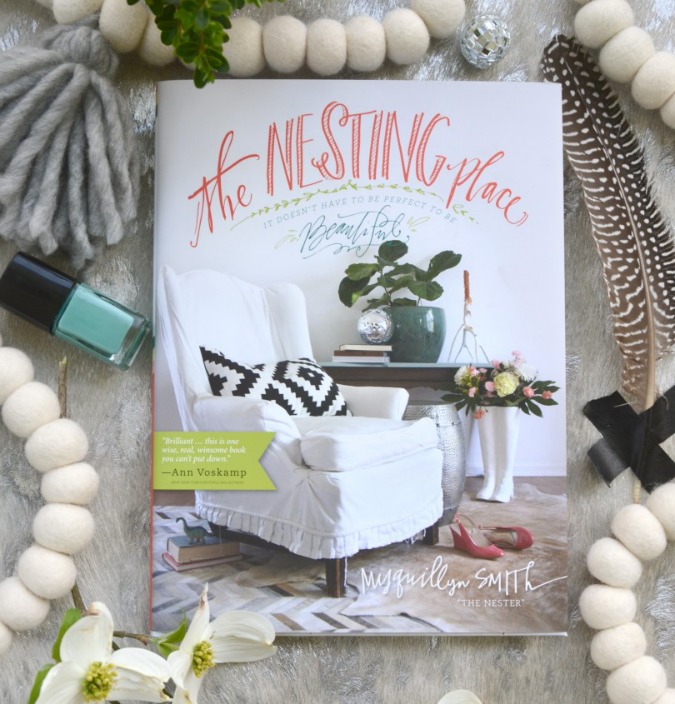 She has the gift of teaching everyone that imperfections are indeed beautiful. A sink full of dirty dishes means you likely have a happy and full family. But admittedly, that is not always the first thing that comes to my mind.
One of the things that has stood out so far to me in her book is this quote:
"The imperfections play an important role: they put people at ease." 
I just need to remember that the next time I am afraid to ask someone to come over because I am worried they think I never clean or that we live like heathens. Or have them think that I never go through the piles of mail that always lives on my office desk, which just so happens to be right by the front door.
But seriously, if you would have showed up unexpectedly at our house yesterday and saw our floors, I would have maybe passed out. I just need to be quiet now. Clearly I have a lot to learn from Nester. Who just so happens to be the first EVER home blog I stumbled across 5 years ago, (Tobacco Road anyone?), and then the rest is history.
She is such a sweet soul and I'm honored to call her a friend. I am just so thrilled she has HER OWN BOOK!!
Do you want a chance to win a copy? Well I am giving away THREE! Woohoo!
Just leave a comment on this post and tell me you are excited about the chance to read her book. If you struggle with imperfections too, I'd love to hear. And don't forget, it doesn't have to be perfect to be beautiful. #idhtbptbb
You can order her book at Amazon too.
I'll announce winners next Friday, May 9. Have a lovely weekend friends, and happy reading!
xxoo,
Decorchick!