Hello there friends!! Today is exciting because I get to show off a few new kitchen appliances from Electrolux, and give them away to you too!! And these aren't just any ole appliances. They are the top of line Masterpiece Collection from Electrolux! And pretty gorgeous ones if you ask me. Whoop whoop!!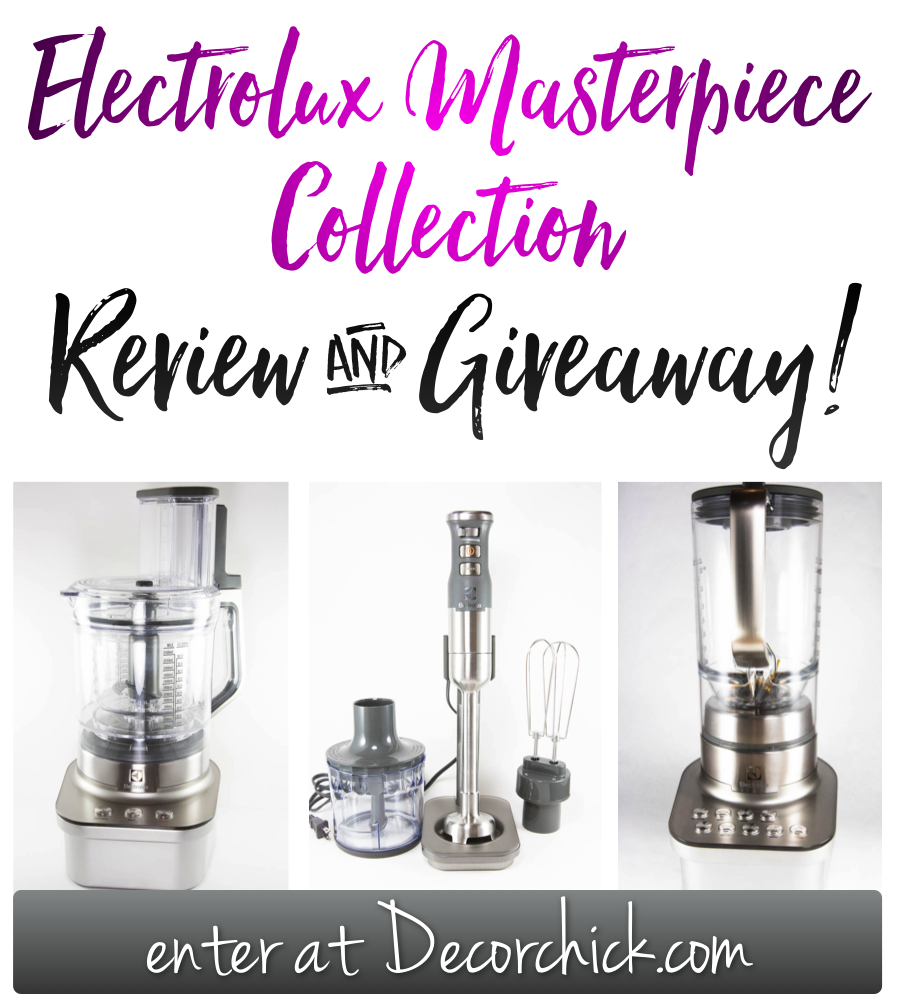 All of Electrolux's thoughtfully designed products are the result of continuous consumer research. They develop products that meet consumer needs, and I was very impressed! I am pretty certain these are the first Electrolux small appliances we have ever had also.
Now let me show you what delicious things we made with these new goodies!
Ok well let me rephrase that…let me show you all what my HUSBAND made with them! He was so excited to try everything out, he loves new gadgets, and I was happy to sit back and take pics of his handy work! :)
Electrolux Masterpiece Collection Food Processor
Now, I know what you might be thinking. You'll never use a food processor. But you might be thinking otherwise if you could taste this delicious salsa he made with the food processor! Like seriously, the best salsa I have ever had!! And we just got back from Mexico, so my expectations are hard to beat!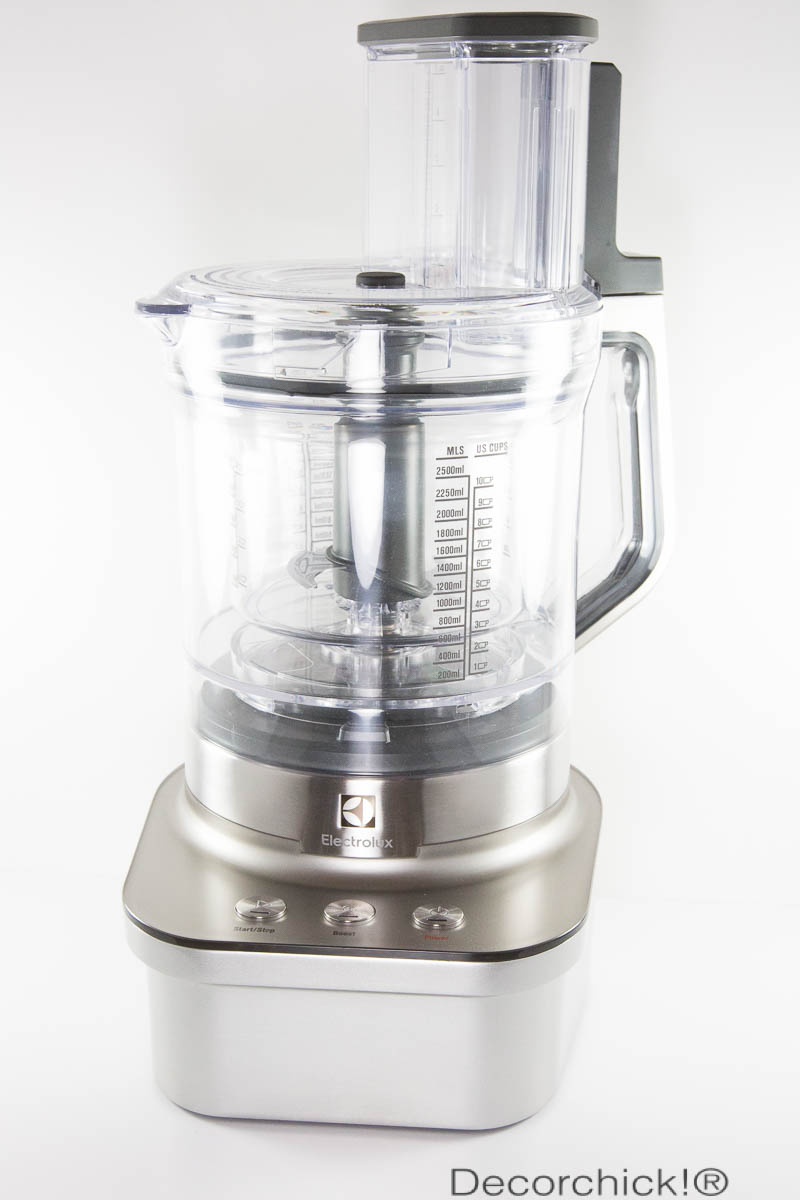 Key features of the Masterpiece Food Processor include:
  Titanium coated blades protects and keeps blades sharper longer for excellent results every time.
  BPA Free Extra-Large and Medium Work Bowls (17 cup and 6 3/4 cup tilted bowls) are durable, scratch resistant BPA- free plastic. Bowls   are dishwasher safe.
  Professional Accessories enhance your possibilities in the kitchen with multi-functional accessories including medium-chopping bowl, large chopping blade, small chopping blade, dough blade, whisk disc, adjustable slicing disc, French fries disc and reversible shredding disc.
It was super easy to put together and use! I love the base and just the overall sleekness of it! Yes food processors are big, but there's a reason for that. They pack a lot of power and make a TON!
Plus it comes with this handy case to store all of the parts and blades.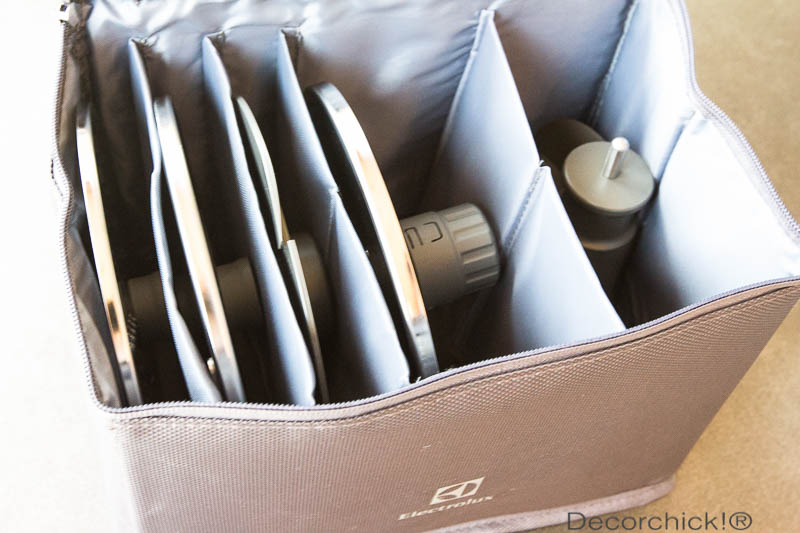 So here is all of the fresh ingredients he used for the salsa. I will post the recipe in a different post.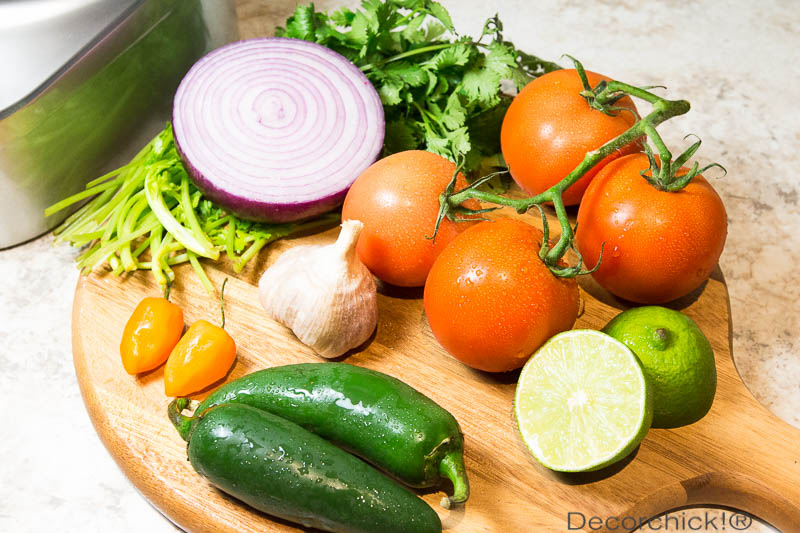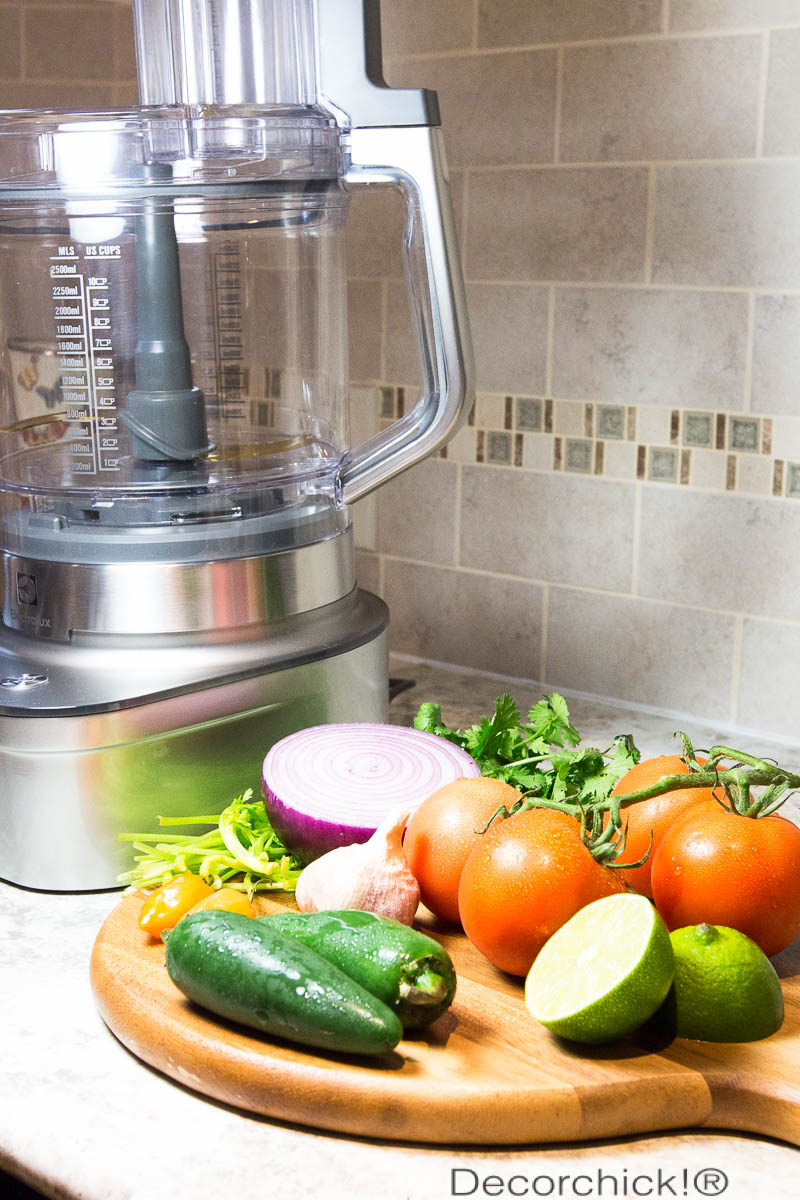 It literally took him just like 10-15 minutes to make the salsa. And it made a lot and is seriously SO delicious!!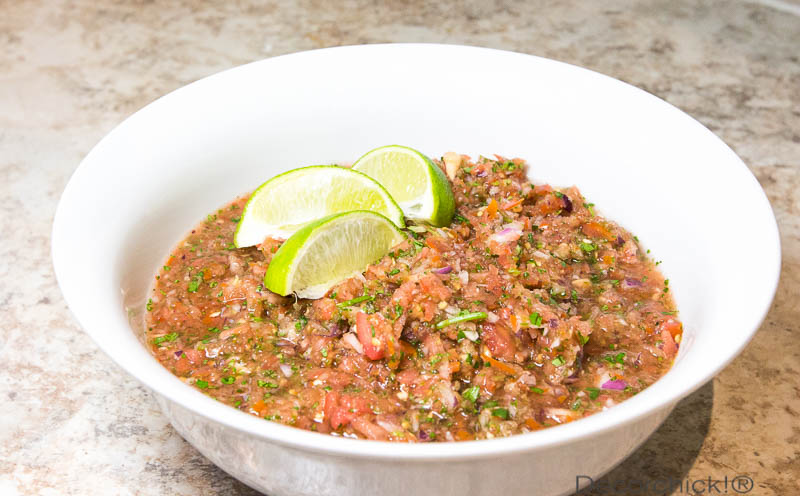 He LOVED the food processor y'all. He's never used one before and he's a big fan now. :)
2. Electrolux Masterpiece Collection Blender
This was another fun one to use!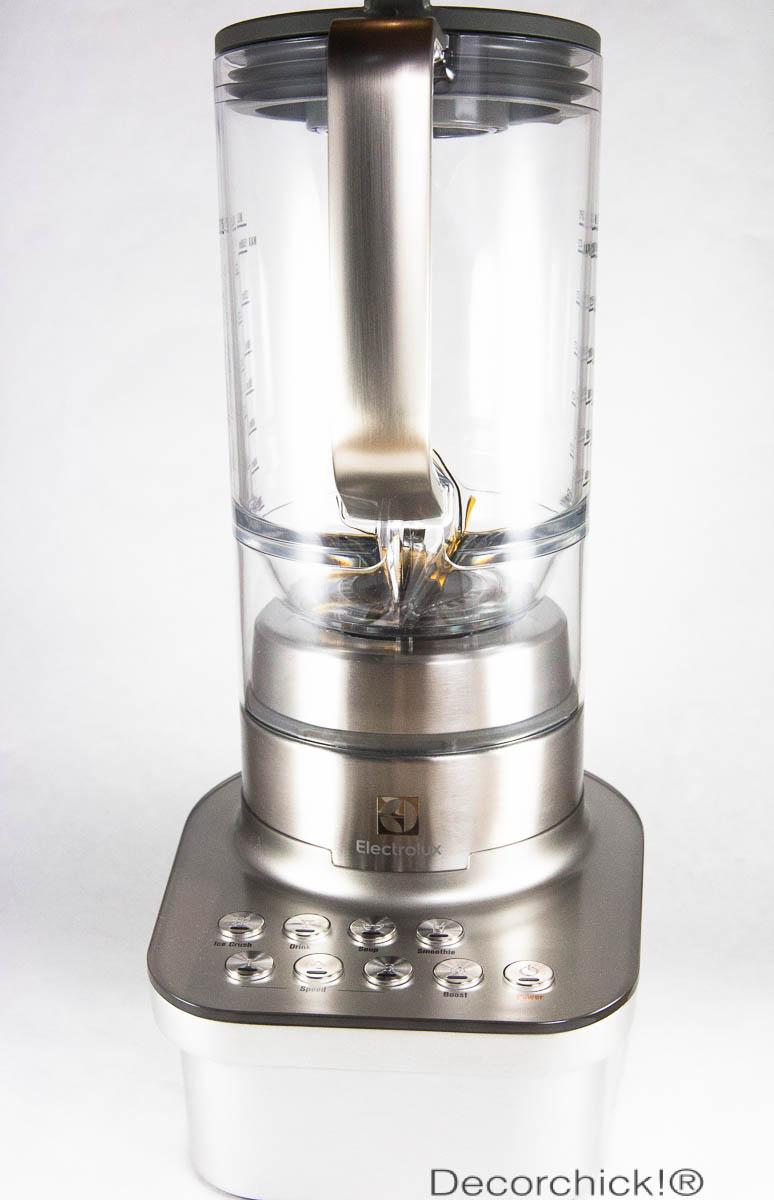 Isn't it gorgeous?! I love the control panel part of it too.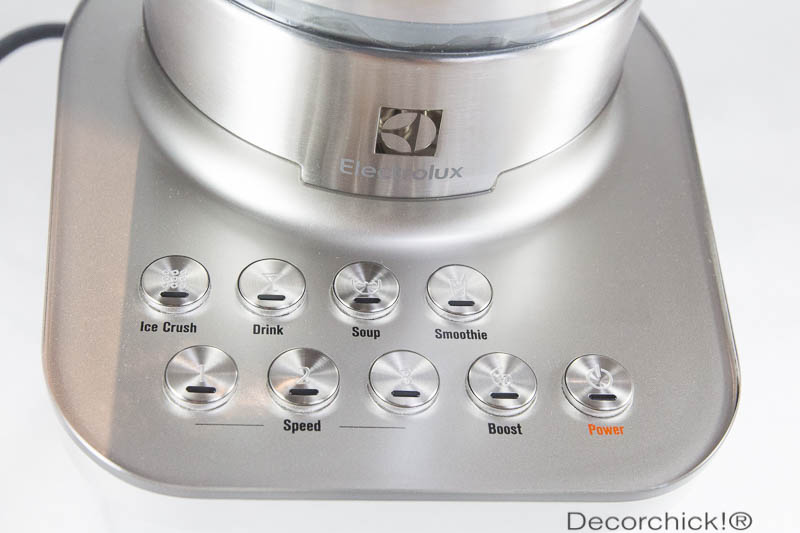 It features 2 large crushing blades, 2 sweeping blades and 2 small particle blades, the combination provides the smoothest blending results.
So of course we made smoothies for the girls to test it out!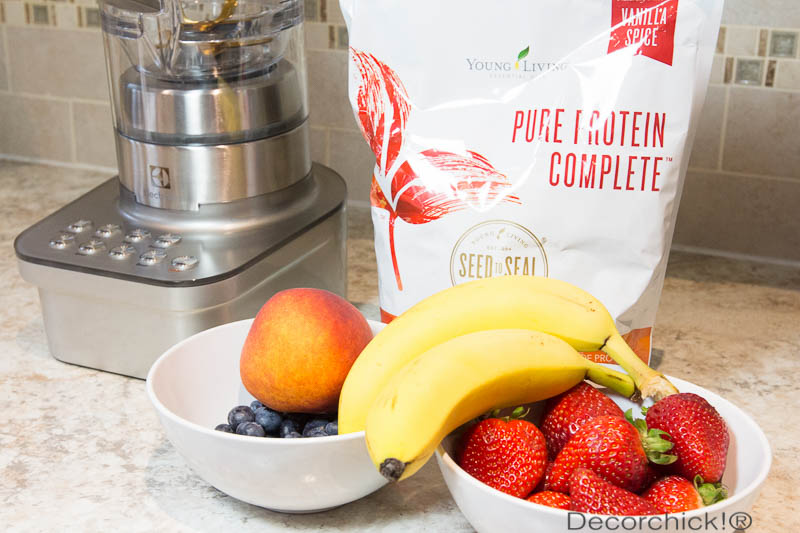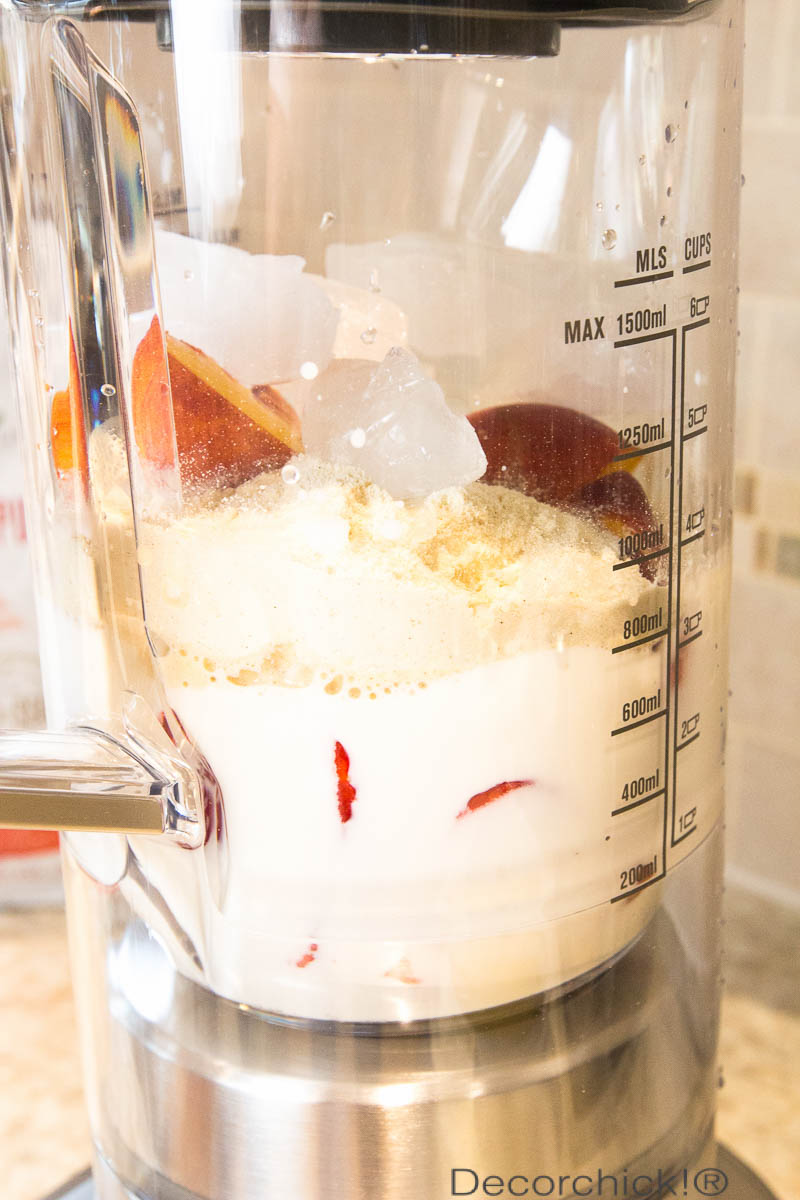 Then my husband just pushed the smoothie button and it did it's magic! I love how it has the smart controls with pre-set programs, and takes all of the guess work out of everything.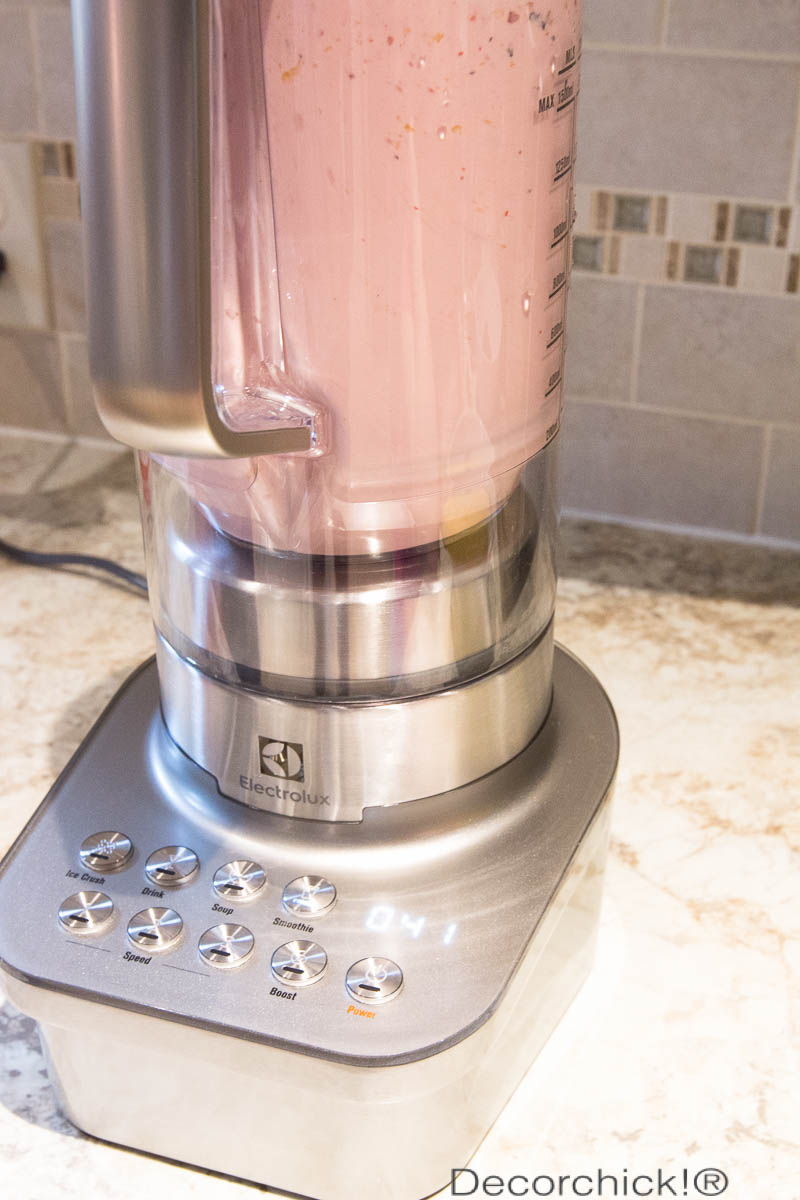 This blender has a special PowerTilt technology featuring a powerful new angle which intensifies taste by changing the way ingredients are blended–making it simple to create the smoothest, most velvety textures.
And the result was definitely kid approved.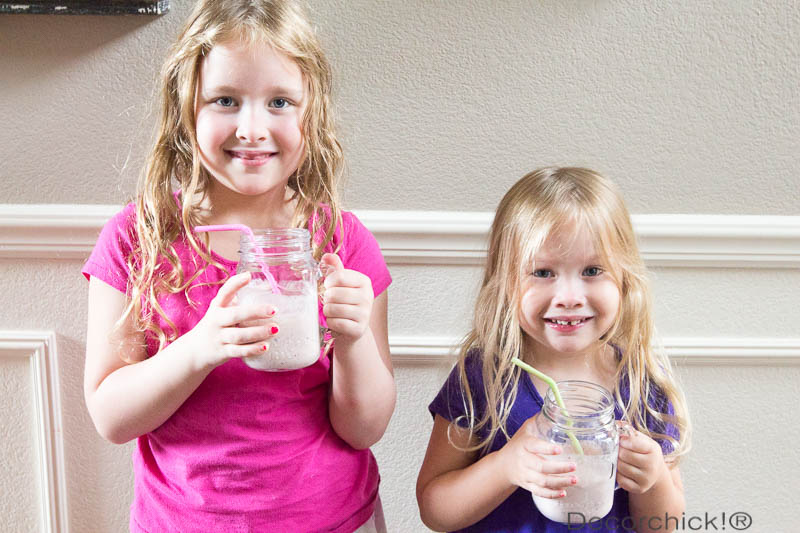 3. Electrolux Masterpiece Collection Immersion Blender
I LOVE immersion blenders!! And this one is AWESOME.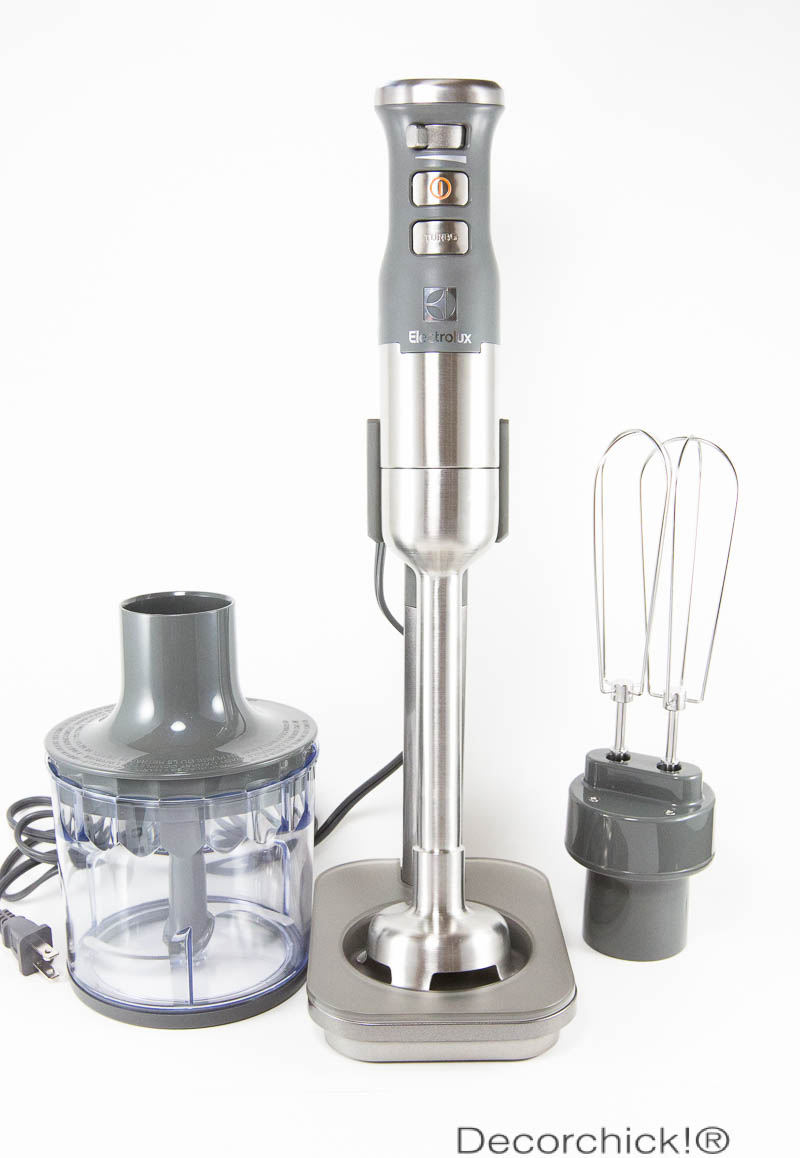 The Masterpiece Immersion Blender features a world class ergonomic design and premium materials, making it the ultimate, multifunctional kitchen tool for your whipping, mixing and blending needs.
Key features of the Immersion Blender include:
  Includes nine different speeds with a turbo function.
  Has a TruFlowTM Titanium Blending System and PowerTiltTM blades.
  Tri-blade attachment for blending and dual mixing attachment for mixing.
  Comes with a resting stand and a dishwasher safe cover.
The blender has a very good weight to it, the stand is super cool, and it's also super sleek! I also love the attachments it comes with!
Randy decided to whip up some eggs and chop an onion, to try out those attachments.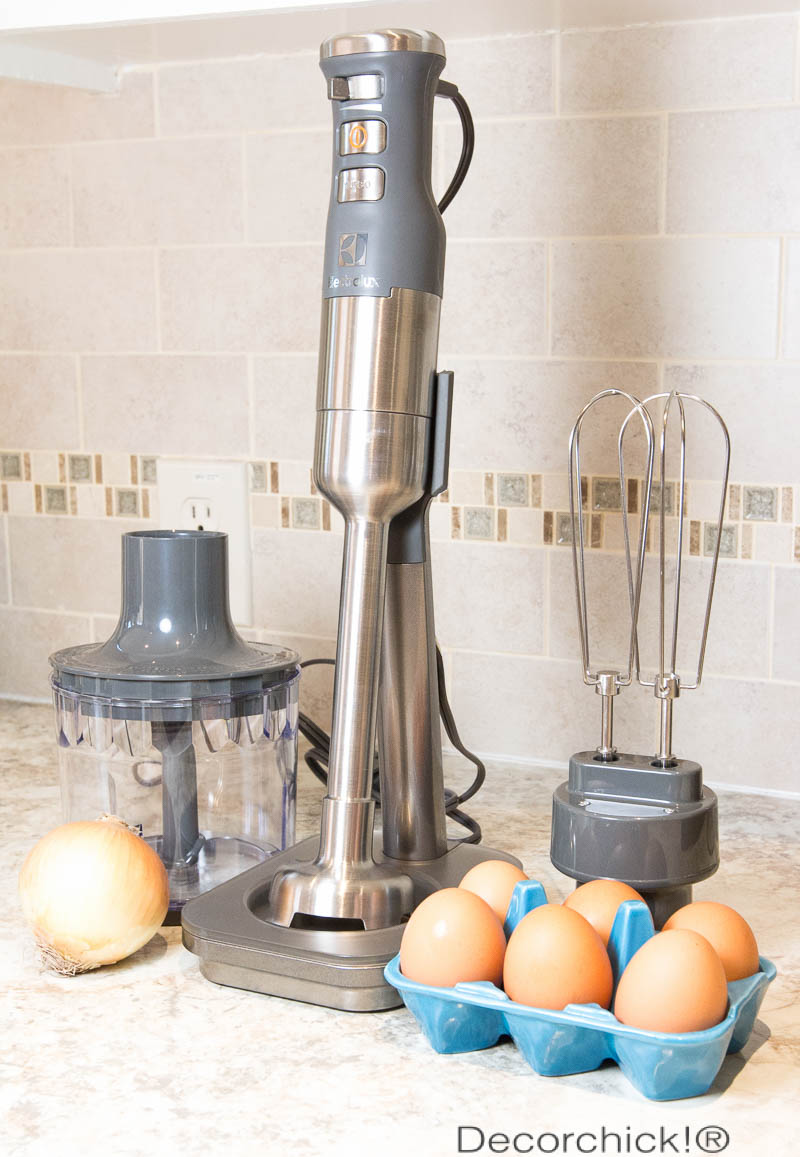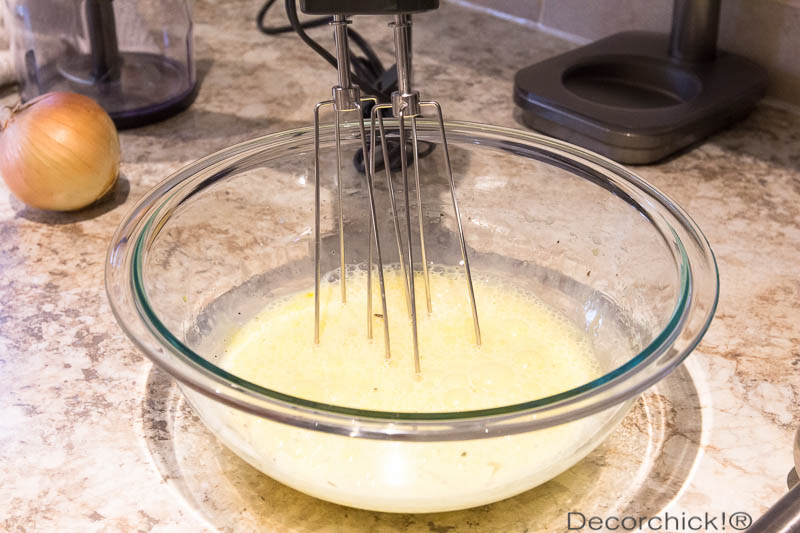 It took literally 2 seconds to beat eggs!
Then the same for the onion which was crazy but so cool!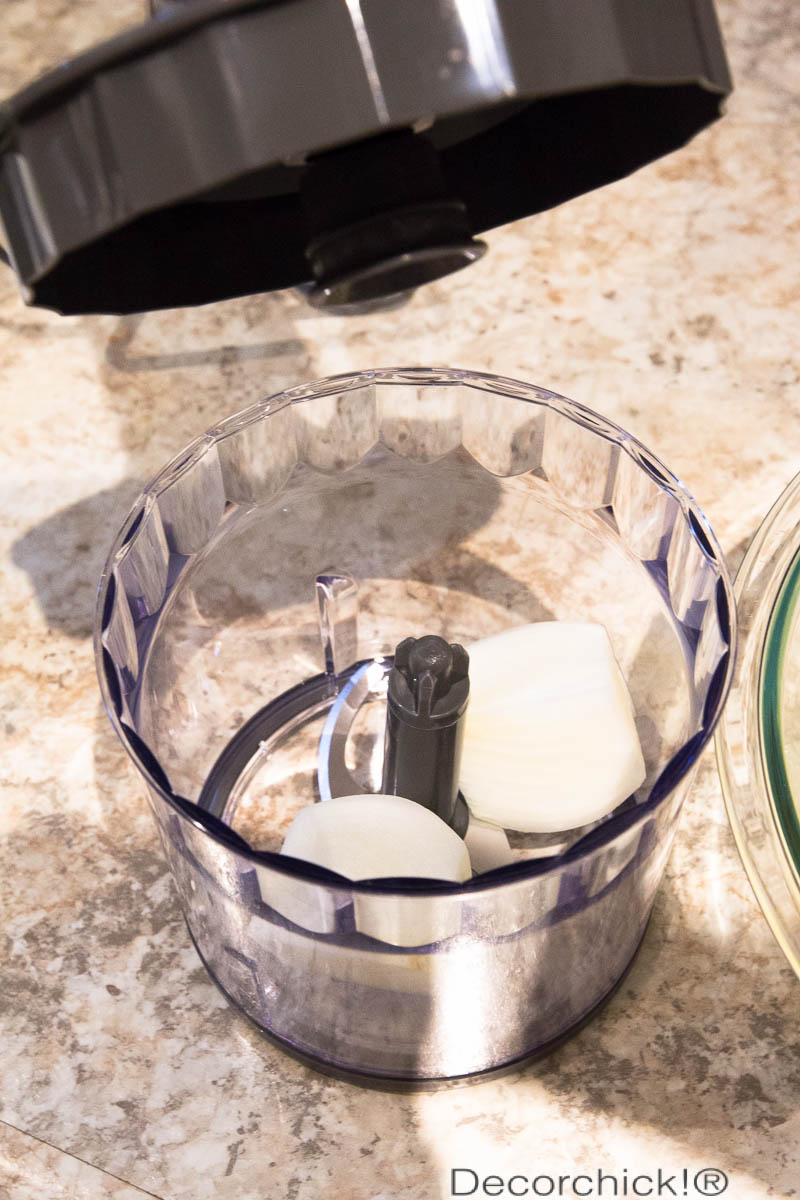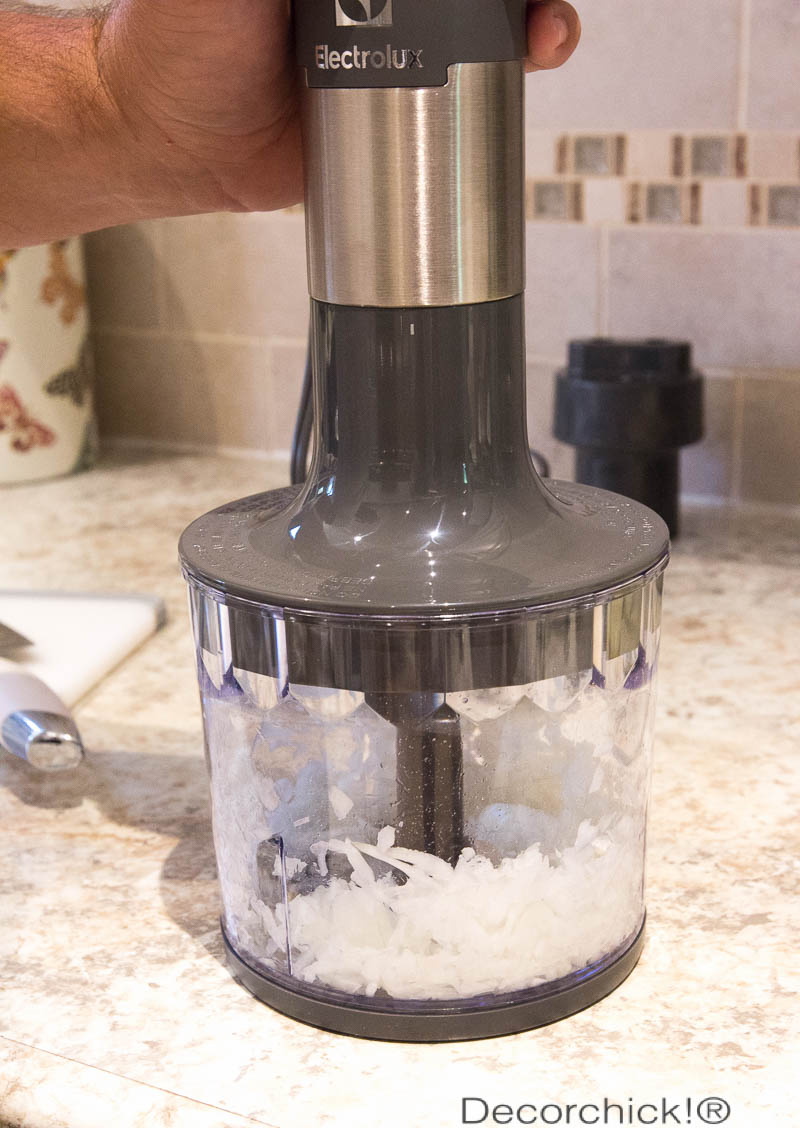 He hates cutting up onions, so this is seriously one of his new favorite kitchen tools!
Other things that we really liked about these Electrolux appliances started at the beginning in the packaging. The packaging for each appliance was thoughtfully organized so that unpacking them was a breeze (and even fun)! We also loved the fact that each of these products were totally not counter hogs…which is great since they will get a whole lot of use! Everything is also very ergonomically made so that one-handed use is possible (Randy was fascinated with that)!
Now which of YOU would LOVE to win all THREE of these for yourself?! Yep that's right. One lucky winner will receive a Masterpiece collection of the food processor, blender, and the immersion blender! That's pretty incredible!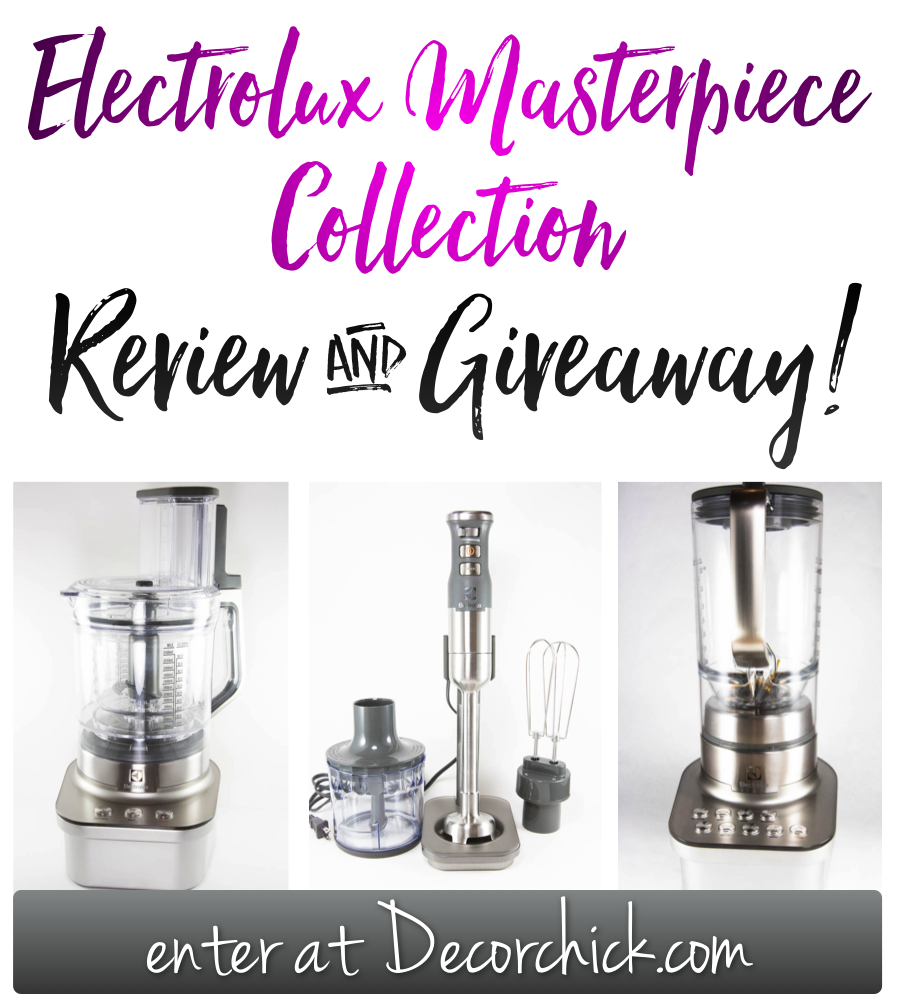 To enter to win:
Leave a comment and tell us why you would love to have these!
For an extra entry, share this post on any social media channel (Pinterest, Facebook, Twitter), and include a link back to this post. Then come back here and leave a second comment of where you shared. Easy peasy!
Winner will be announced and contacted on Wednesday, September 7, 2016. Good luck friends!!
You can always find all Electrolux appliances at Amazon and the official Electrolux website. And you can also follow Electrolux on social media on Facebook, Twitter, and Pinterest. We love social media! :)
ETA – Giveaway now closed and congratulations to Ann V. for winning! 
I'd like to thank Electrolux for sponsoring this post. All thoughts, reviews, and musings are always my own. :)
xxoo,
Decorchick!®