I needed to get my craft mojo back, so while I was shopping at Michael's the other day, I saw these…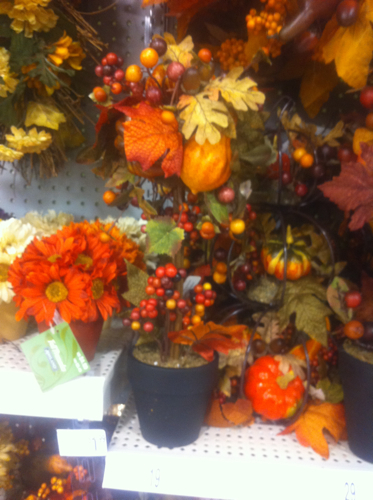 They were pretty, but they were $19.99, and I knew they could be easily replicated, and even a little cuter! :)
So I bought all the stuff to make them.
2 little flower pots, moss, styrofoam balls, 2 wooden dowels (but you only need one), some garland and some of those separate swag pieces.
First I put a styrofoam ball in each pot, then broke the dowel the height I would want them, and stuck in.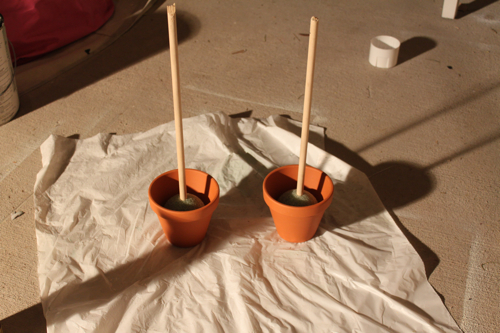 Then spray painted with Rustoleum ORB (Oil Rubbed Bronze).  I really love this paint, but HATE the can it comes in.  I know you are probably not reading this Rustoleum Company, but please, please change the sprayer on this.  Thank you.
Here they are painted.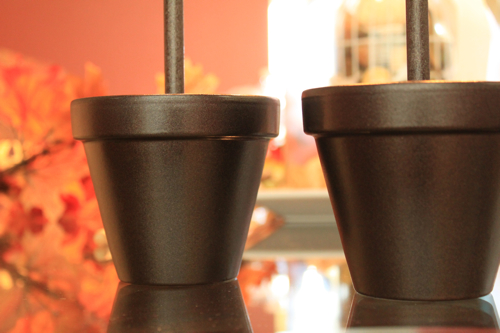 Ooh la la!
Then I stuck the other styrofoam balls on top of the dowel.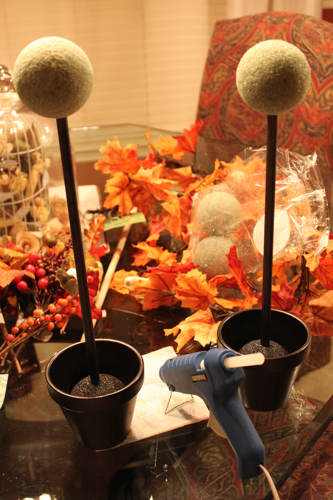 To make it easier, I did hot glue the bottom balls to the inside of the pots so they wouldn't be sliding all around.
Then I just started sticking things in…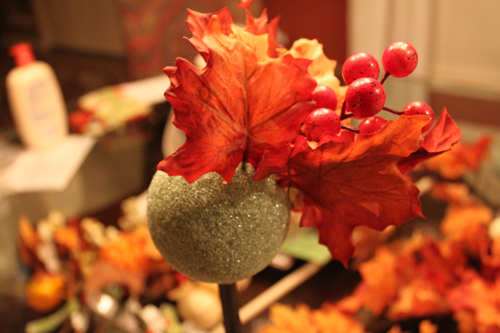 Just keep doing that until you get a nice full shape all around, and until they look like this…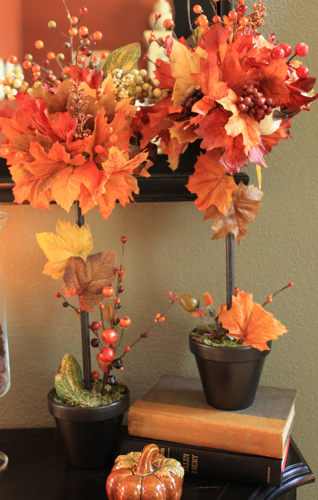 Take that Michael's!!  Ahh just kidding, I love you Michael's!
After I was done putting my decorations in the top styrofoam ball, I did add a dab of hot glue on the stick and stuck it in so they won't move around.  With all of this stuff it can get heavy on different sides. But hot glue saves the day.
Here are a few more pics.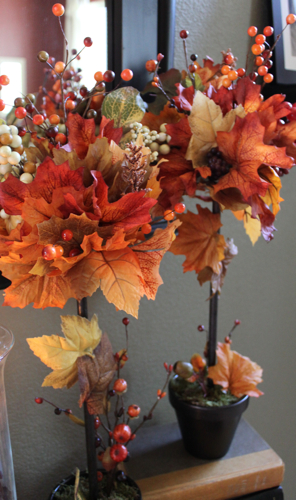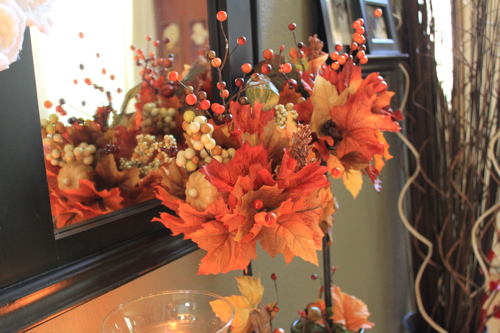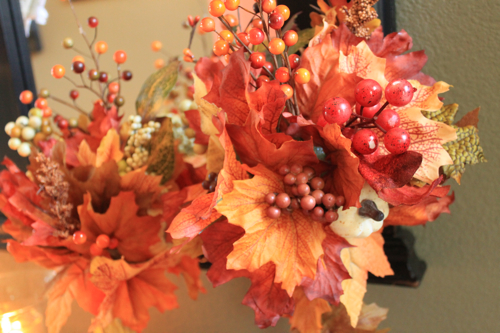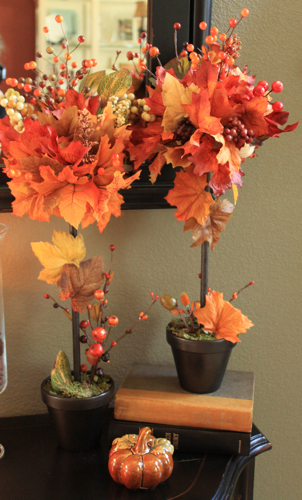 Ahhh I love them!  I don't know exactly what it cost me to make each topiary, but I would guess anywhere from $5-9, and that's a high estimate.  Much better than $19.99 for one!
I have them on my entry table and will show you that soon.  All I can say is that I LOVE FALL!  :)
*Please click here to see the parties I will be linking to, and you can join the fun too! Also linking to Today's Creative Blog and The Inspired Room's Fall Nesting party.*

xxoo,
Decorchick!