Well this turned out way cuter than I had imagined. Our girls had been wanting to make their own fairy garden for a while, so my husband took the reigns on this project and did a DIY Fairy Garden with them. They all had fun making this, and it's a great inexpensive project to do with your family!
So come on in and visit this little enchanted pot of cuteness. :)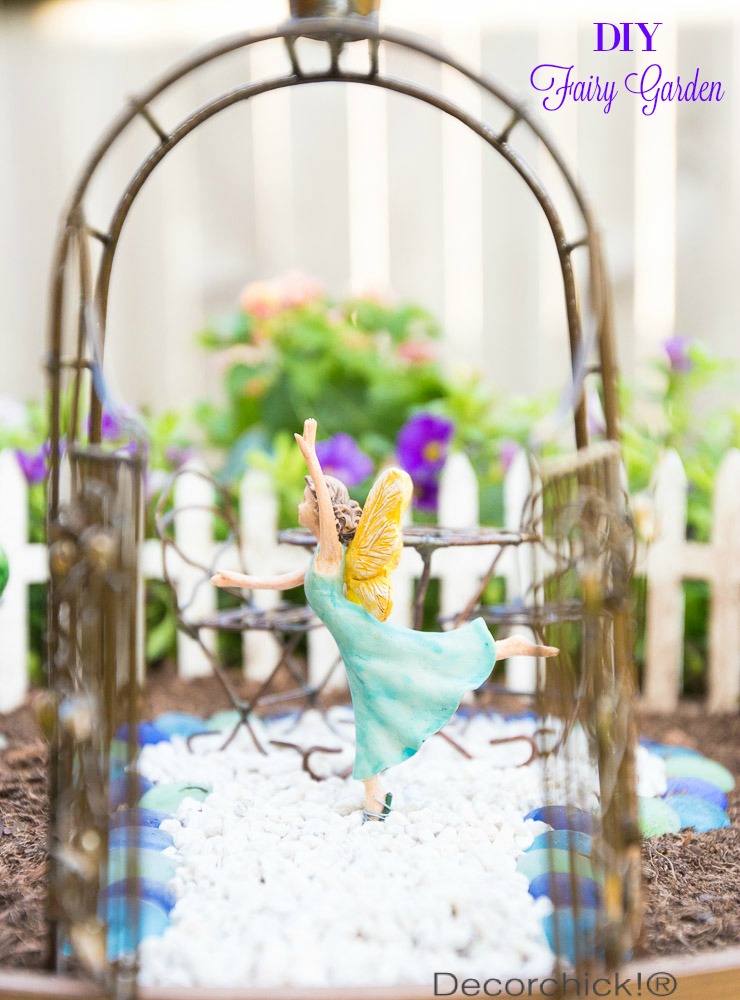 I just love how it turned out!
First they started out with a planter from Walmart, and some BHG Annuals also from Walmart. He bought Minifamous Calibrachoa, Lucky Lantana, Magadi Lobelia for the annuals, and then he bought Rainbow Selaginella and Curly Fig Ficus to use as the ground covers.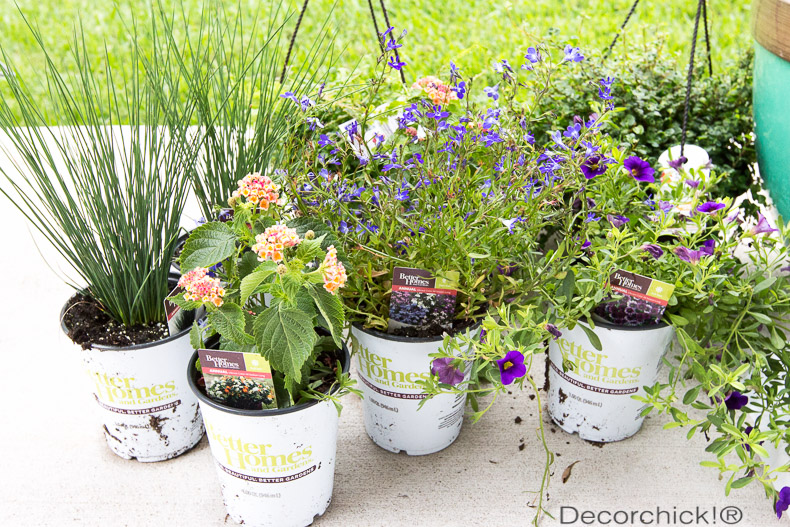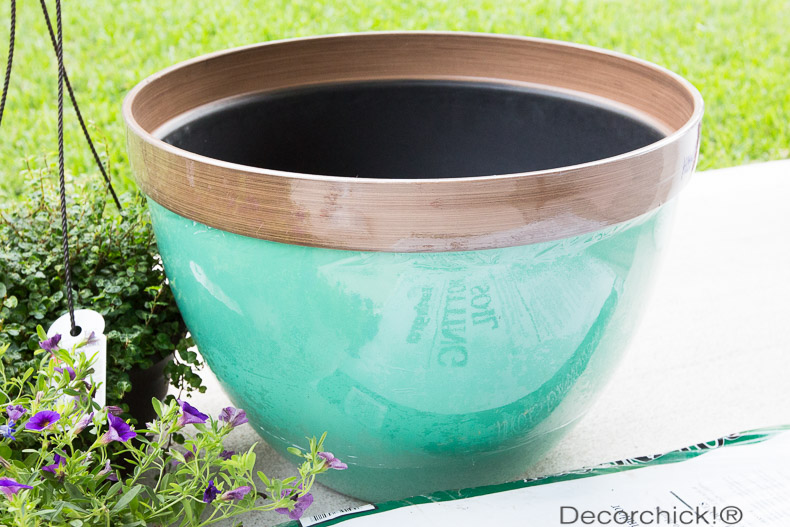 Start out by adding potting soil, and then plant the ground covers toward the back so they can hang over the side.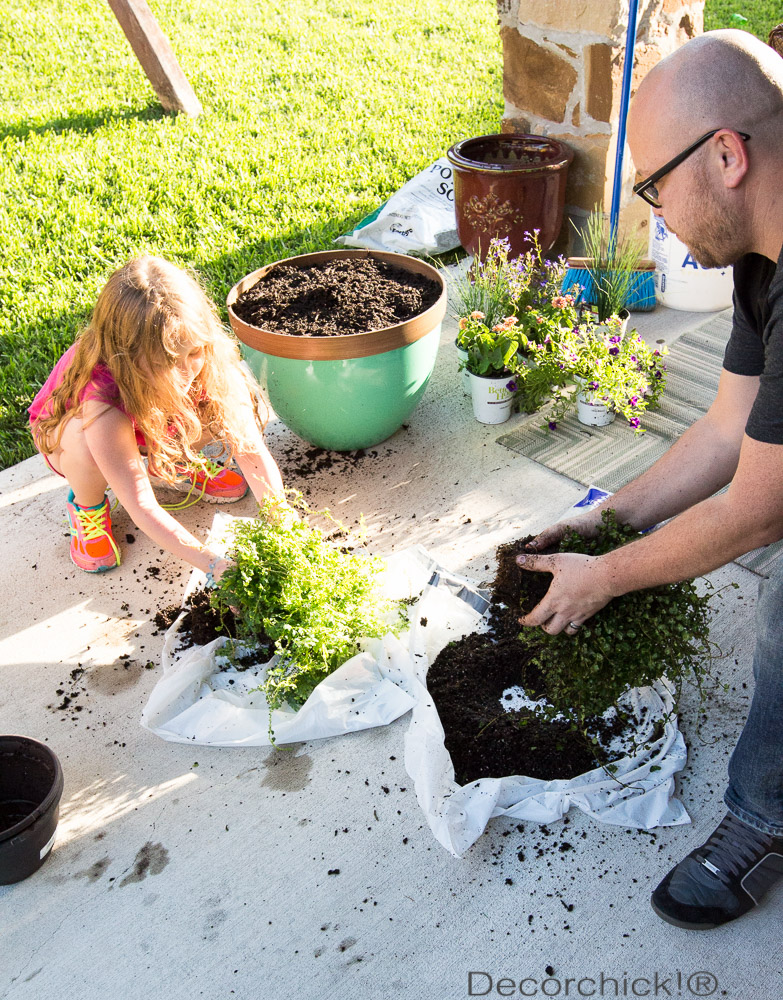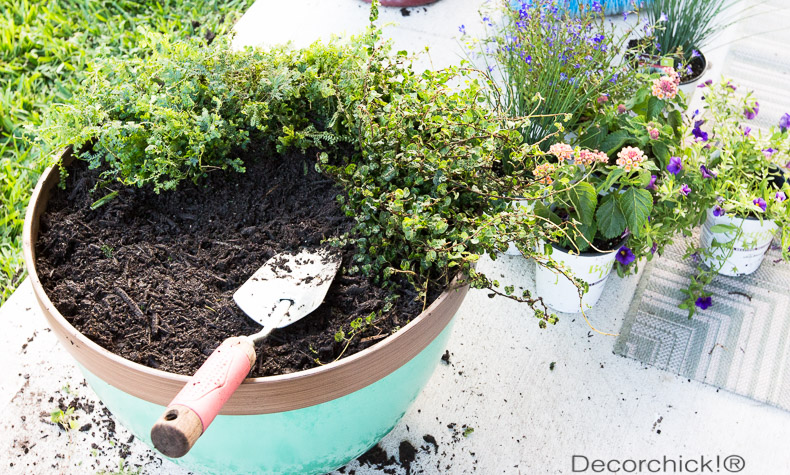 Then they planted the annuals just sort of all around the back filling in spots. You want the taller plants in the back.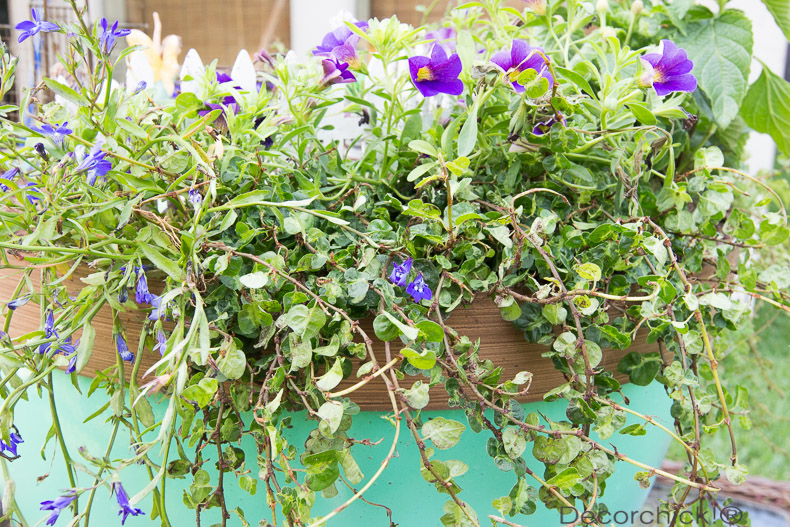 Then for the accessories:
The white picket fence was bought at Hobby Lobby. My husband wanted to give it aged look so he rubbed it with sandpaper, soaked a few minutes in hot water and loose tea leaves, then rubbed the fence pieces with the tea leaves.
All rocks used were aquarium rocks found in the pet department at Walmart
Fairies and furniture pieces were found at our favorite local nursery, Enchanted Gardens.
TIP: Create contrast and look for different plants that have big leaves with small leaves, textured leaves with smooth leaves, cool-colored foliage with warm-colored foliage, light-colored furniture with dark-colored plants, and vice versa.
I have a lot of pictures to share of the accessories and the actual garden, so get ready! :)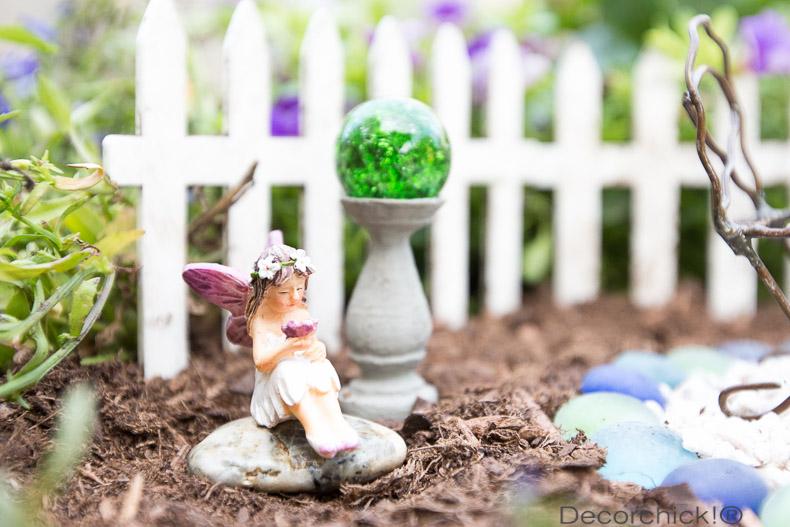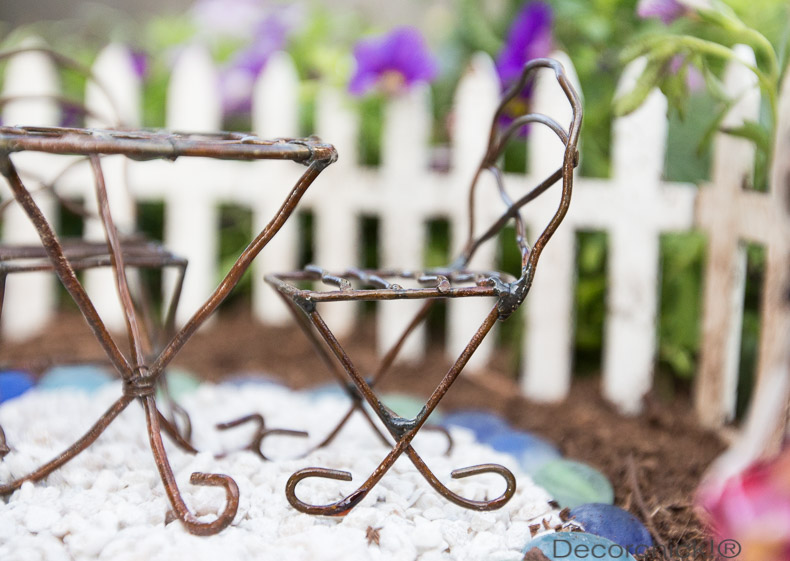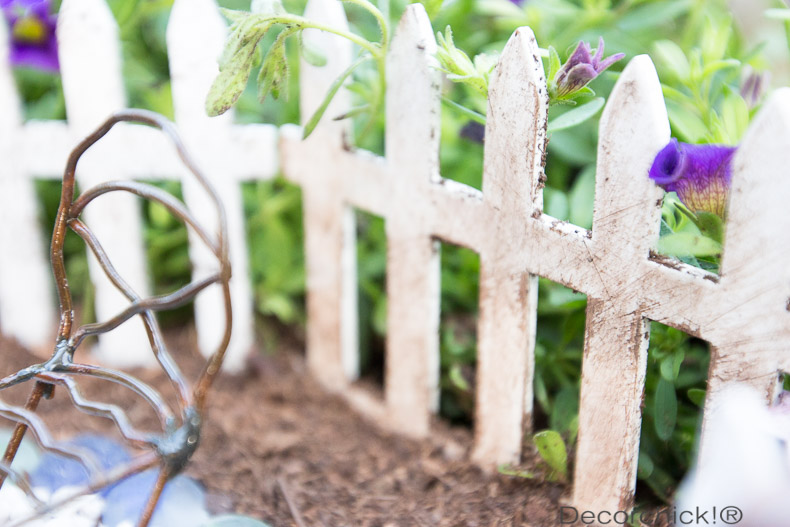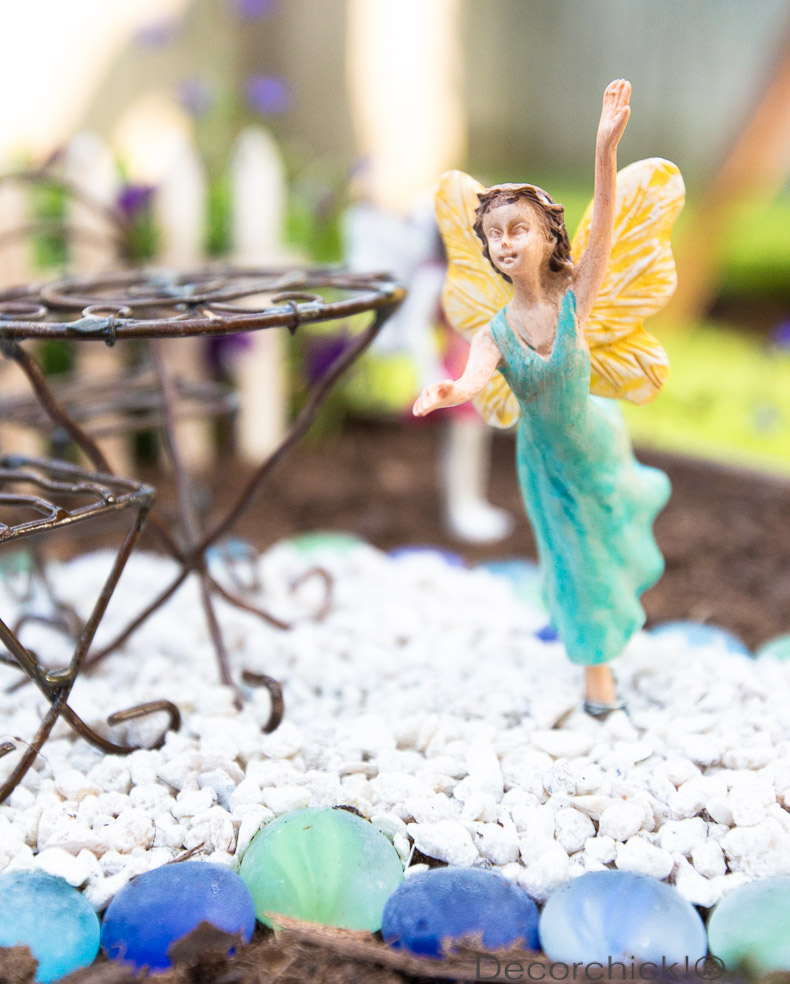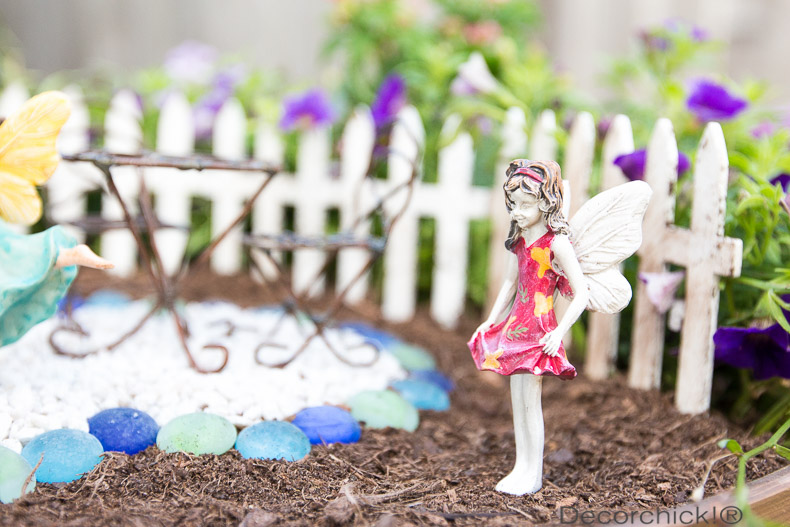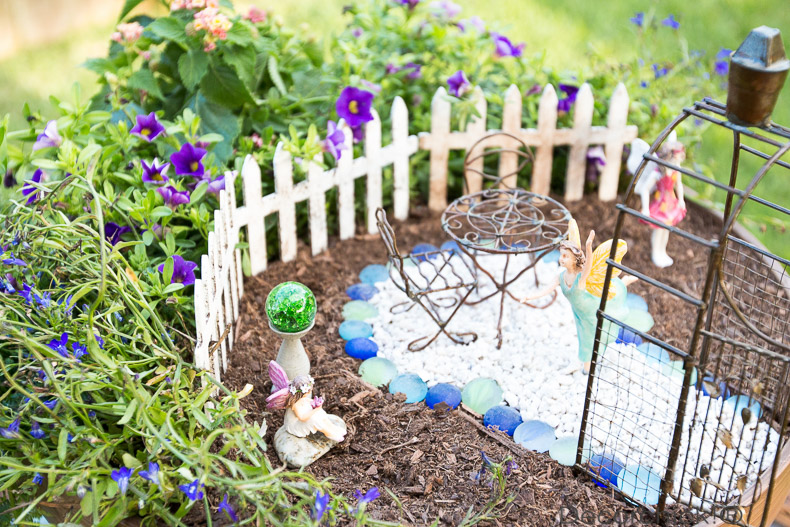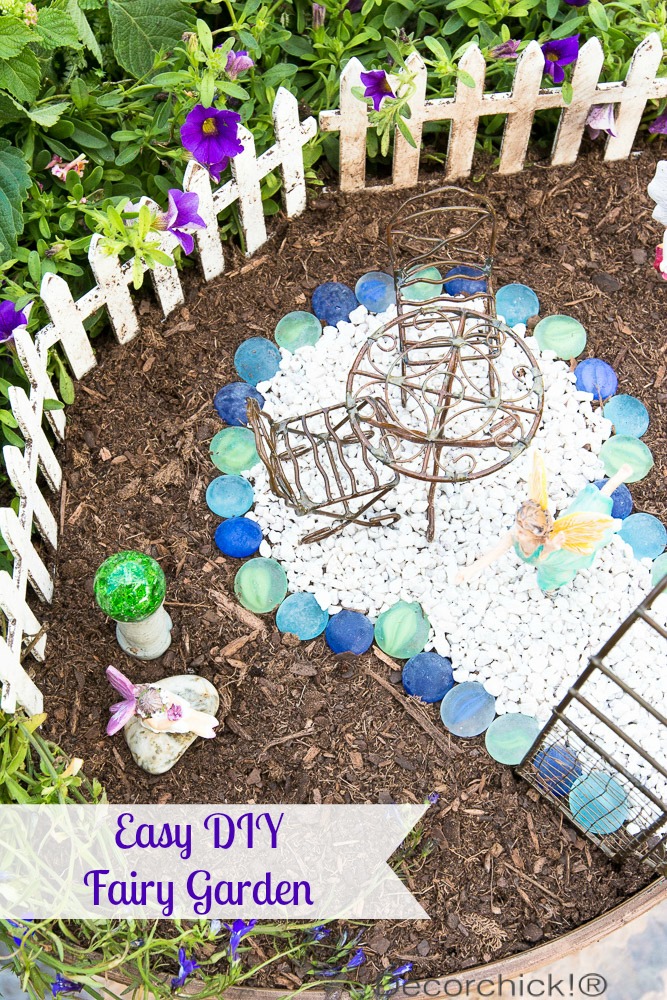 Have fun with making your own fairy garden and let your kids use their imaginations!
xxoo,
Decorchick!®
Be sure and follow BHG Walmart on Pinterest, Facebook, Instagram, and Twitter to get their latest ideas and inspiration too.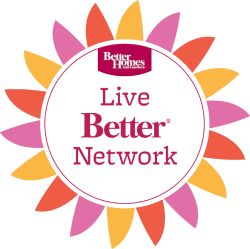 Disclosure: I received compensation from  BHG at Walmart for my time and participation in the BHG Live Better Network. Random thoughts, opinions and musings are of course always mine.