Hey everyone, I have a quick and easy project that I did for Ellie's room and I think it turned out so cute! And you can use this in so many ways so it is super functional.  So come and meet my crate shelf (or shadowbox)!
So cute right?  I decided to make Ellie's more of a shadowbox with some mementos from her first few days of being born. :)
This project was so easy because I bought the crate already put together, and unfinished so I could do what I wanted with it.  I got mine at Michael's and I think I paid $9 or $10 with my 50% off coupon.  BTW- Don't pass up those woodworking aisles at your craft stores. They have tons of cool things like this that you can paint and stain!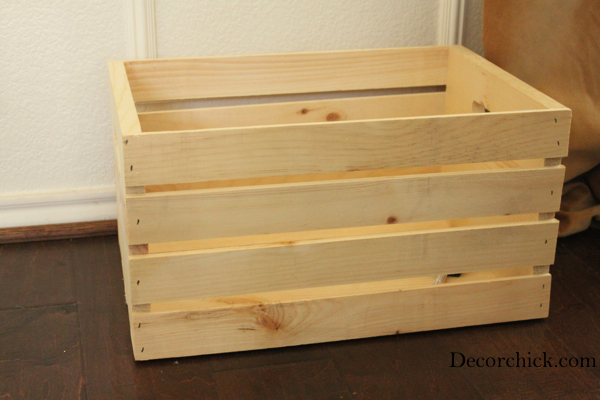 Totally worth buying it put together already. I'm short on time these days!
Then I stained it with some Dark Walnut stain I already had.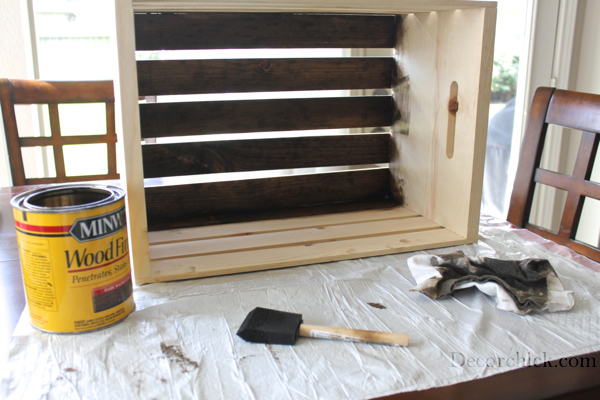 I just brushed it on with a cheap foam brush then wiped off the excess with a lint free rag. So easy and it only took me about 10 or 15 minutes to do the whole thing.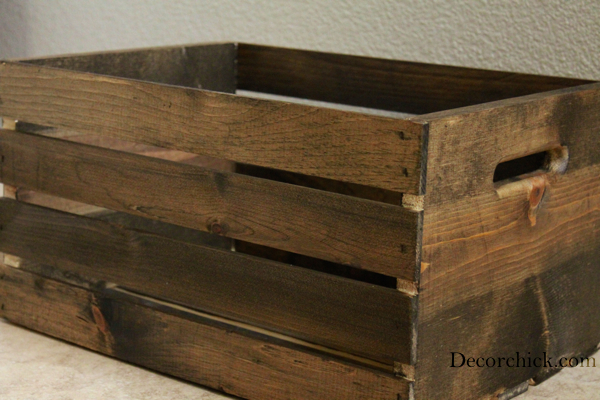 So pretty right?
Then I just hung it up on her wall with 2 nails then put the items I wanted in there inside. Have I said how easy this was yet??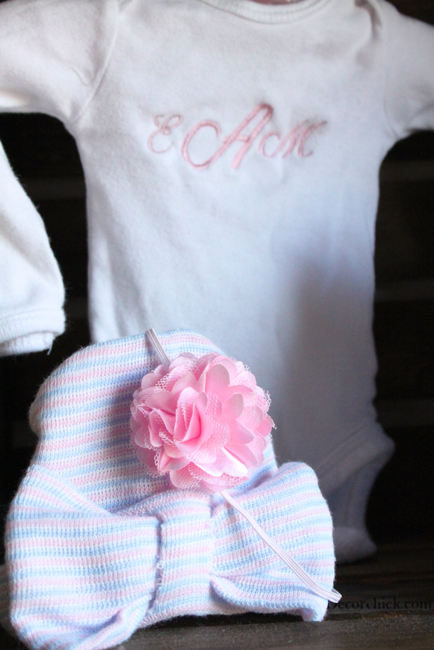 That is the hat she wore in the hospital that the nurse made into a "bow hat" and then the onesie she wore home from the hospital. :)
I added a picture of her and Emma in here in a frame that we received as a gift from our neighbors.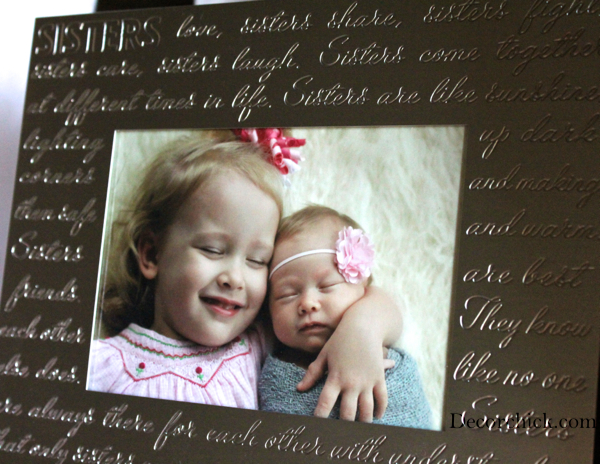 And a few more…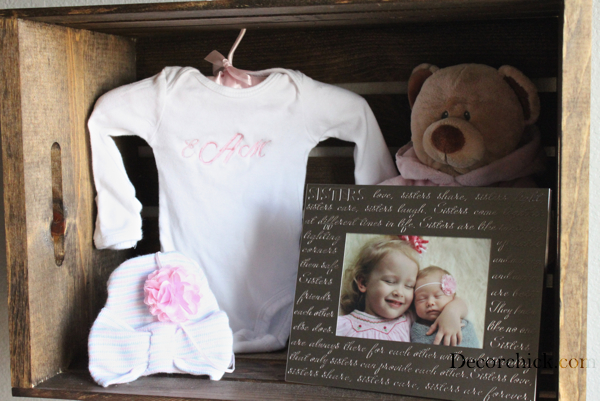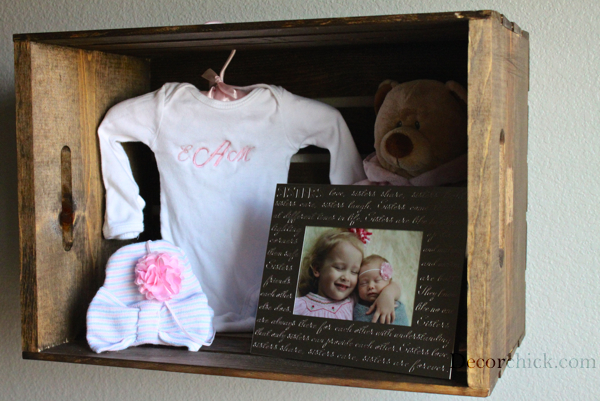 What do you think? I like that it's a different way to display things, the crate hanging on the wall is a bit unexpected, and it's just cool. :) I think I'm going to add a few more to this wall too. I haven't fully decided yet but they would be cool as shelving for her books. So many options!  And of course if you don't want to hang this on the wall, you could just buy the crate already made then stain or paint it what you want, and do what you wish with it!  Store magazines, blankets, toilet paper…anything goes. Actually, that's what I'm going to do next…make one to use as a toilet paper holder because we don't have one. :)
What would you use it for?
xxoo,
Decorchick!
Also find me on Facebook, Twitter, Pinterest, Google+, RSS and Instagram