So I've been thinking a lot lately about our home. What to do next. What to do for US and not jump the gun at what everyone else is doing sort of thing you know? But lately I can't get images out of my head of rooms that have dark wainscoting. I know I know. Everyone typically does white. And it's beautiful. But you know, sometimes I gravitate towards dark colors, and so does my husband. He would have our whole house be RED if he could, but um, that's not happening. :)
So instead of jumping the gun, I am thinking of other options and taking my time deciding. It doesn't mean I will end up doing it, but man, these images really make me want to paint some dark wainscoting, specifically in our office. I need to redo that space for many reasons. But again, I am taking my time deciding what I truly want in there, and what I want the space to reflect.
Here are the images that caught my eye when browsing: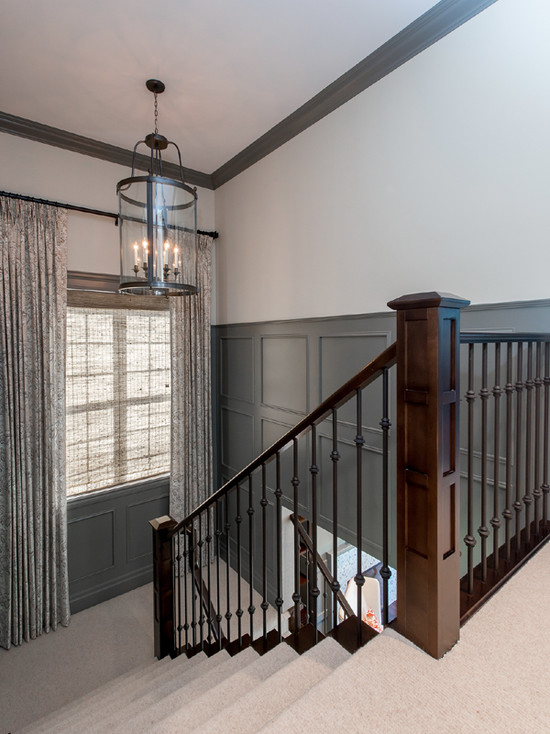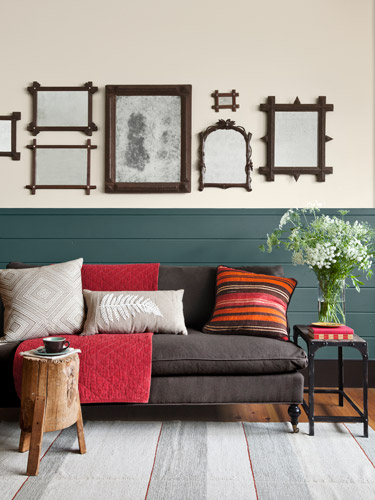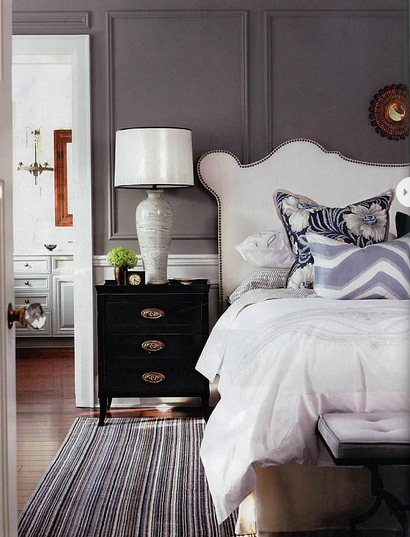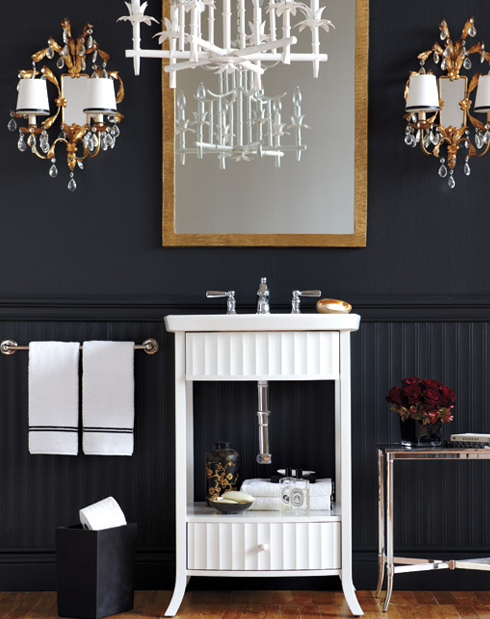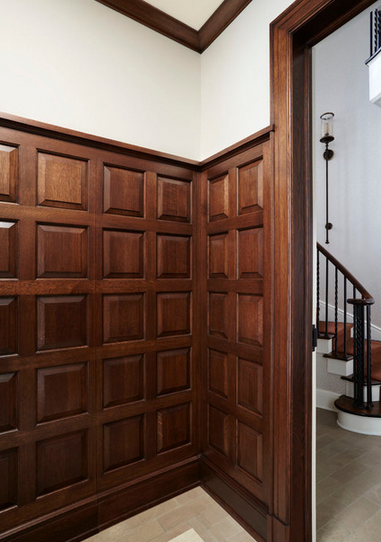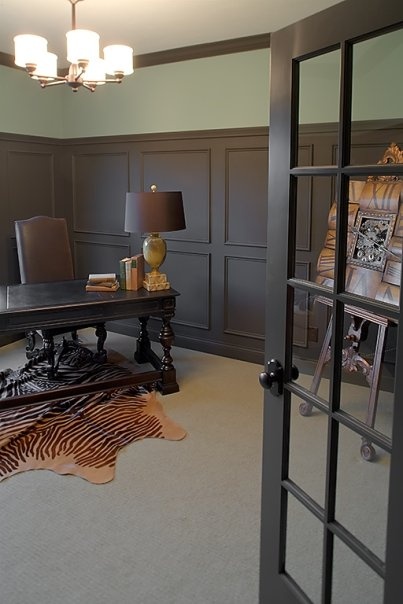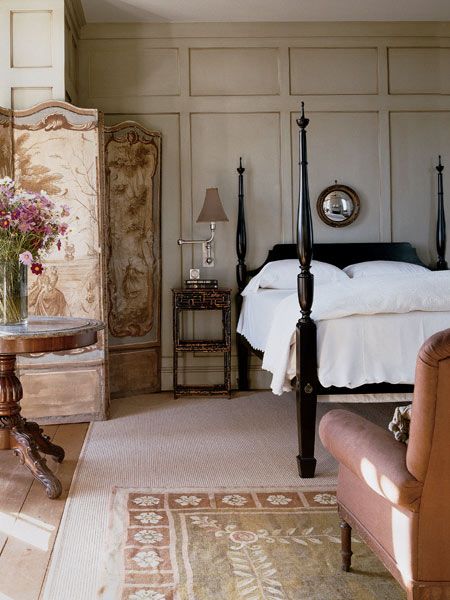 So what do you think? Aren't the dark colors more dramatic and more oomph?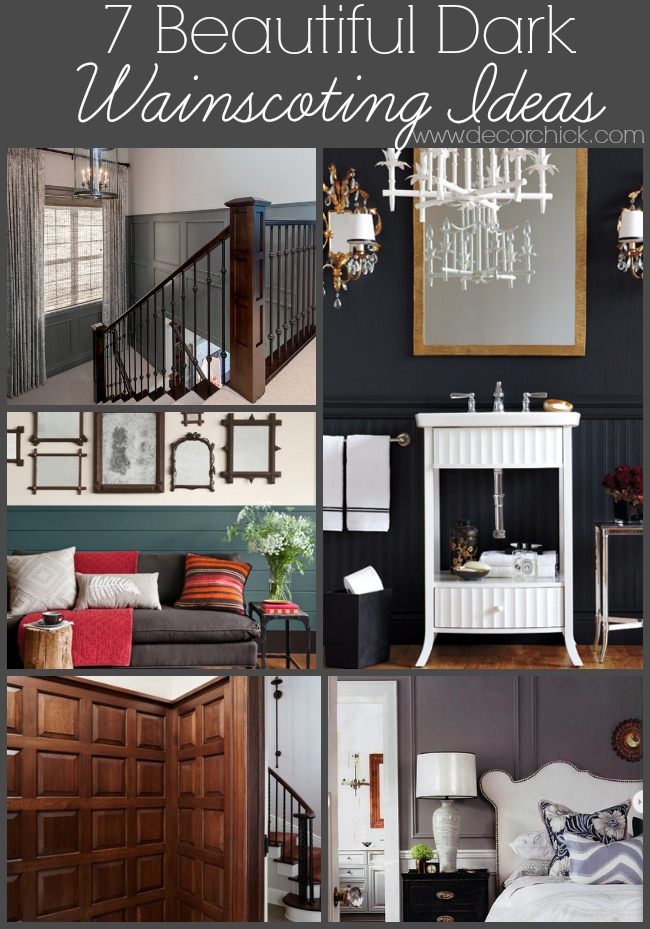 There is just something so cozy about those dark colors. And particularly dark grey. Ahhh. I still do love the classic white though. Tough call. What say you?
xxoo,
Decorchick!