The other day I was browsing around Lowe's and came across this.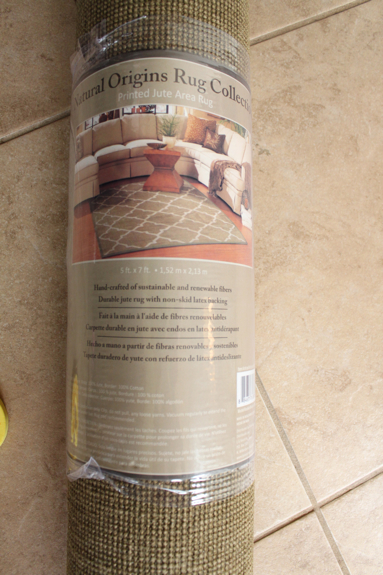 It's a 5×7 jute rug that has a trellis/geometric pattern to it, and it was only $34!! Yes, THIRTY-FOUR dollars. :)  I've been looking for one to go in our breakfast room for a while, so I was so happy to come across this.  And the green goes great in there.
Here is part of it laid out.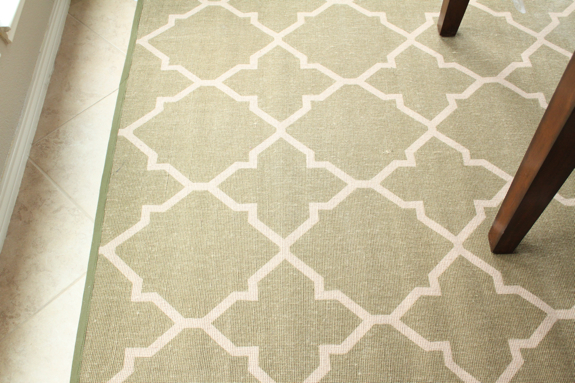 I really like it and messes should clean up pretty easily.  I'll still put a towel on the floor under Emma's chair though when she eats. :)  But for the price of it I am extremely happy!  I'll show you all this room soon…I hope.
I found it in the rug section at our Lowe's, but in those big boxes with the rugs rolled up sitting in the middle of the aisles. They are a clearance item (50% off), so I'm not sure how long they'll be there.  They also had a cute floral print and also zebra prints if that floats your boat. :)
xxoo,
Decorchick!