So don't judge, but I already put up the Christmas tree last weekend. :) We will be gone some this holiday season on a few trips, so I want to make sure we can enjoy it as much as possible! And yes, we will still celebrate Thanksgiving so don't worry. :) I still have to decorate the tree though, and plan to do that today!
I've done good this year with not buying new Christmas decor. I have plenty so I really want to try and work with what I have, but adding a few new throws never hurt anyone right?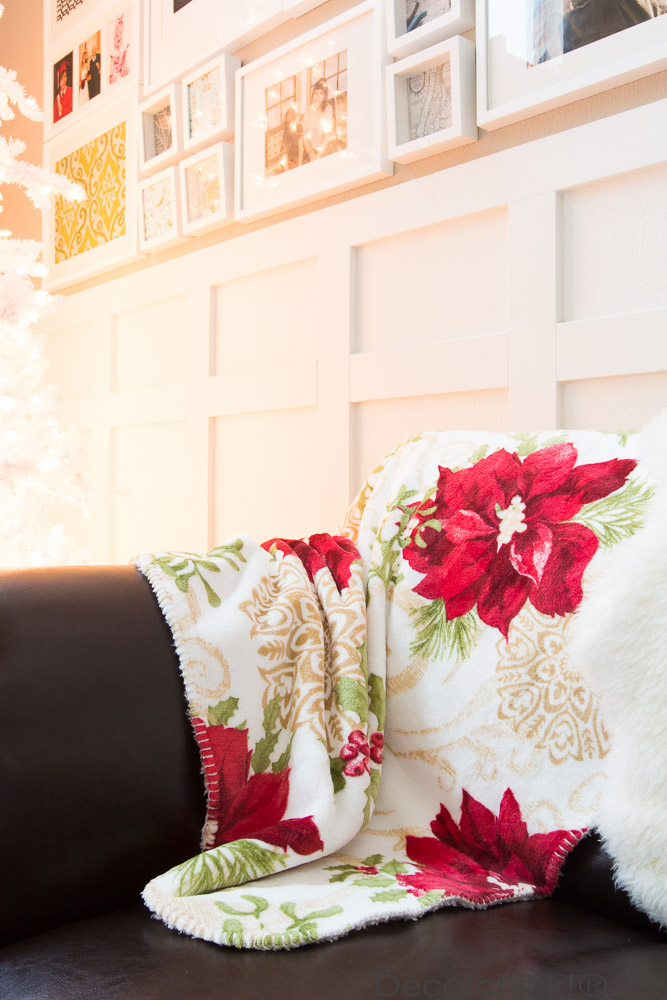 I love the colors and I love poinsettias, so this was a no brainer! It's beautiful!
Here it is on the leather chair along with the wreath pillow I bought last year.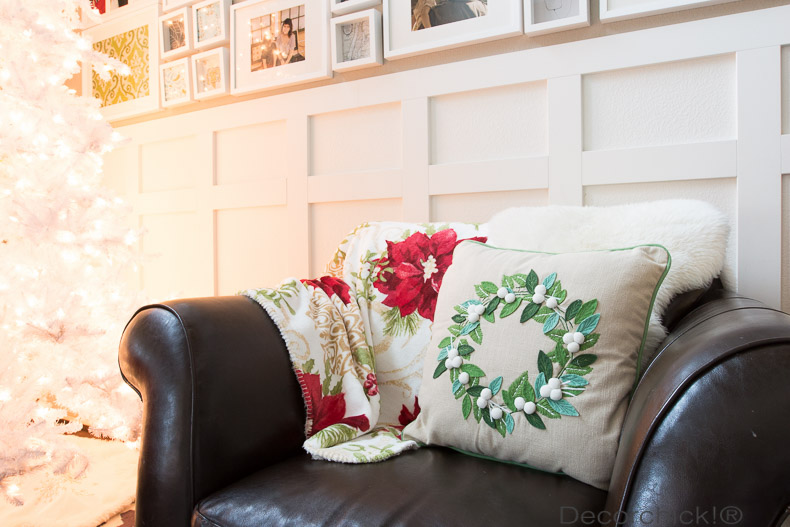 This next one I picked up is gorgeous too and I couldn't pass up the all red, and the cute typography all over it.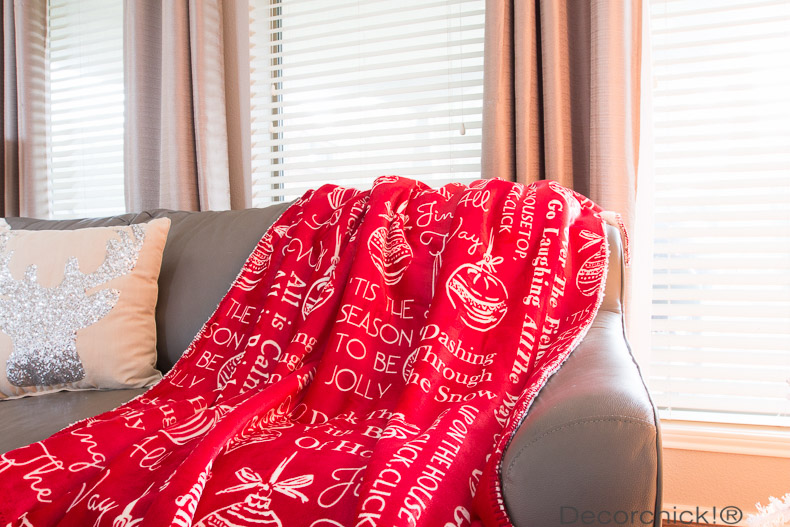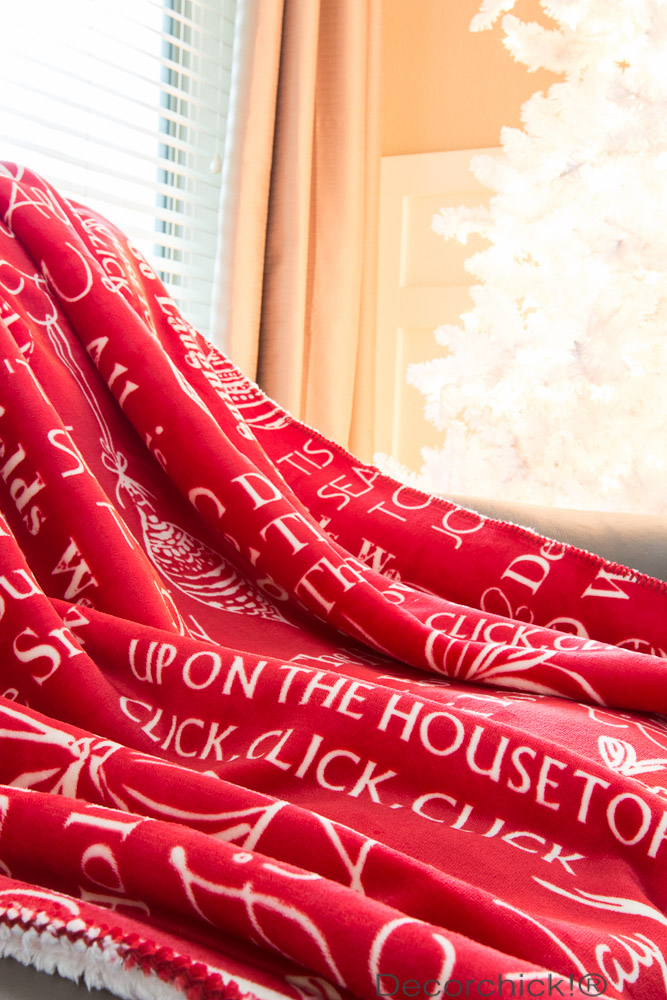 I love how the other side of these throws is a super soft sherpa, and it's SO cozy to cover up with!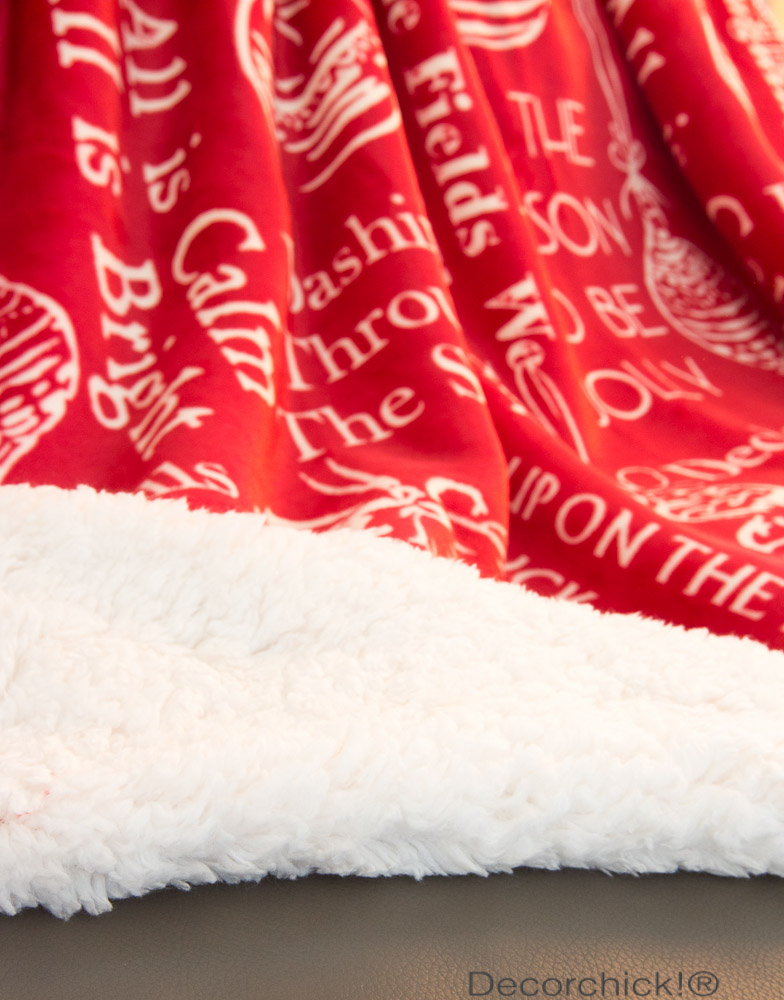 Here it is on our sofa with a few other holiday pillows that I also got last year. Still love them!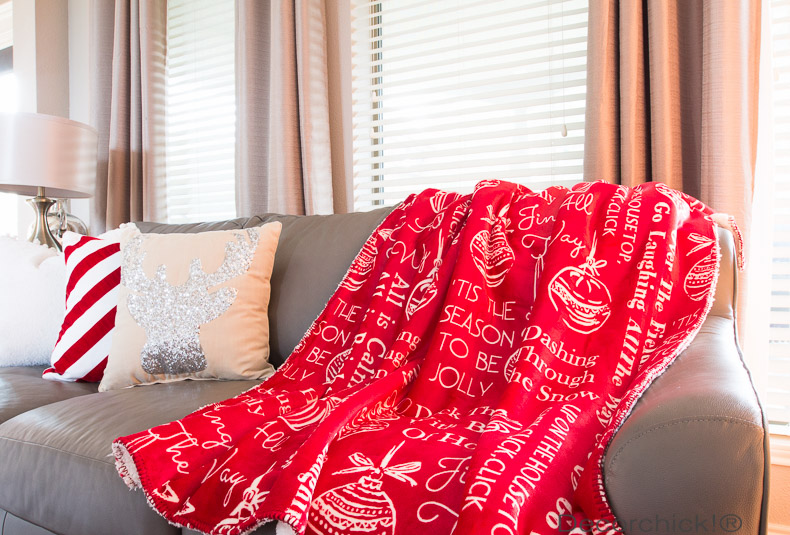 So it's beginning to look like Christmas around here and I love it!!
You can find both of these throws here online from BHG products at Walmart, and also in stores. I found mine in the store. These are so affordable too, and come nicely wrapped up and would make an excellent gift.
Now who would like to win a $100 gift card to Walmart?!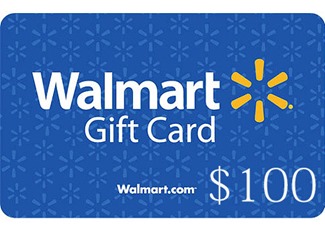 To enter, simply leave a comment on this post and tell me what you'd like to use this for!
Easy peasy. Winner will be announced next Wednesday, November 18. Winner must be at least 18 years old and a U.S. resident. Good luck!
Be sure and follow BHG Walmart on Pinterest, Facebook, Instagram, and Twitter to get their latest ideas and inspiration too.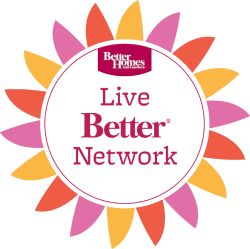 xxoo,
Decorchick!®
Disclosure: I received compensation from  BHG at Walmart for my time and participation in the BHG Live Better Network. Random thoughts, opinions and musings are of course always mine.