Sorry, I'm venturing off decor talk today.  I think that's good for the soul sometimes. :)
But anyway, ever since I had my daughter, my skin has been a disaster (and even my hair). Both looked great while pregnant though.  But once I stopped nursing a little after a year and quit drinking 5 gallons of water a day (that's slightly exaggerated), my skin (and hair) just went to poo.
The face wash that I had been using (just the old-school Olay wash for sensitive skin) that was working great just stopped working. And little bumps appeared and they don't go away.  And ever since then I've tried numerous products from expensive to drugstore stuff.   And now I have a few bigger "bumps" (or 3rd eyes, if you will) and it's driving me crazy.  And be thankful I am not showing you a picture of them. :)
So for about 1 1/2 months now I've been using this skincare system which was recommended to me by my friend Michaela (and check out her blog!)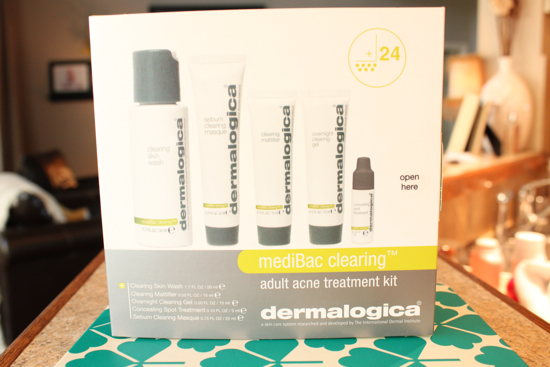 And it was working pretty well I think, but I had to do ALL of the steps every single day, and it seems if I missed something or skipped a day because I was too tired at night, my skin could tell the next day.  I need something low maintenance, and preferably cheaper because Dermalogica is not cheap!  But I guess if it works miracles I would pay the money for it.
I know that dermatologists recommend Cetaphil and yes I've done that too.  No luck there either.
And what's also frustrating is that my crazy obsessive collection of Bare Minerals foundation no longer looks that good on me either because my skin is all out of whack.
Please tell me my skin has hope after having a baby?
And while I'm at it with my randomness, I did find a new concealer that I really like, and it actually conceals and stays put!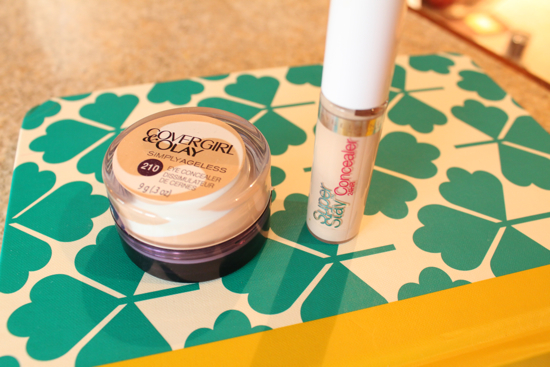 I like both of those, but my favorite is the Maybelline on the right.  The Cover Girl one is good too because it moisturizes, it's just creamier.
So….
What is your skin care routine and what works for you?
Do you have any recommendations for a face cleanser?  I know everyone's skin is different but I'm desperate to hear what works for you!
And because I'm crazy like that, tell me what your favorite foundation is too because I love trying new makeup. :)
Thank you so much!!
xxoo,
Decorchick!