So last week we got to cook some delicious meals, because we had a Blue Apron delivery again!! Oh my goodness y'all, this is seriously THE best meal delivery service and most convenient thing you could ever order. Why? Because if you're like me and aren't so great at planning meals, this is everything! Last week I was thinking to myself, "what in the world are we having for dinner tonight?" And then I remembered our Blue Apron box was being delivered that day, so that was it! I didn't have to go to the grocery store or anything.
As I've mentioned before, they send ALL of the fresh ingredients straight to your doorstep. Like, seriously everything you need to cook something delicious with their chef-inspired recipes.
I was particularly excited when I saw what arrived in our box because it was a stir-fry beef recipe and a chicken parmesan recipe! So bam, we had dinner covered for those 2 nights last week! So so convenient.
And of course I had my 2 little helpers!
I promise the little one was happy. She was just annoyed I stopped to take a picture and wanted to get on with the cooking already. :)
These are the recipe cards they sent for the 2 meals. We had 2 of the family size meals delivered, which serves 4, but could easily serve 5 if you have small little ones. They also have a 2-person plan.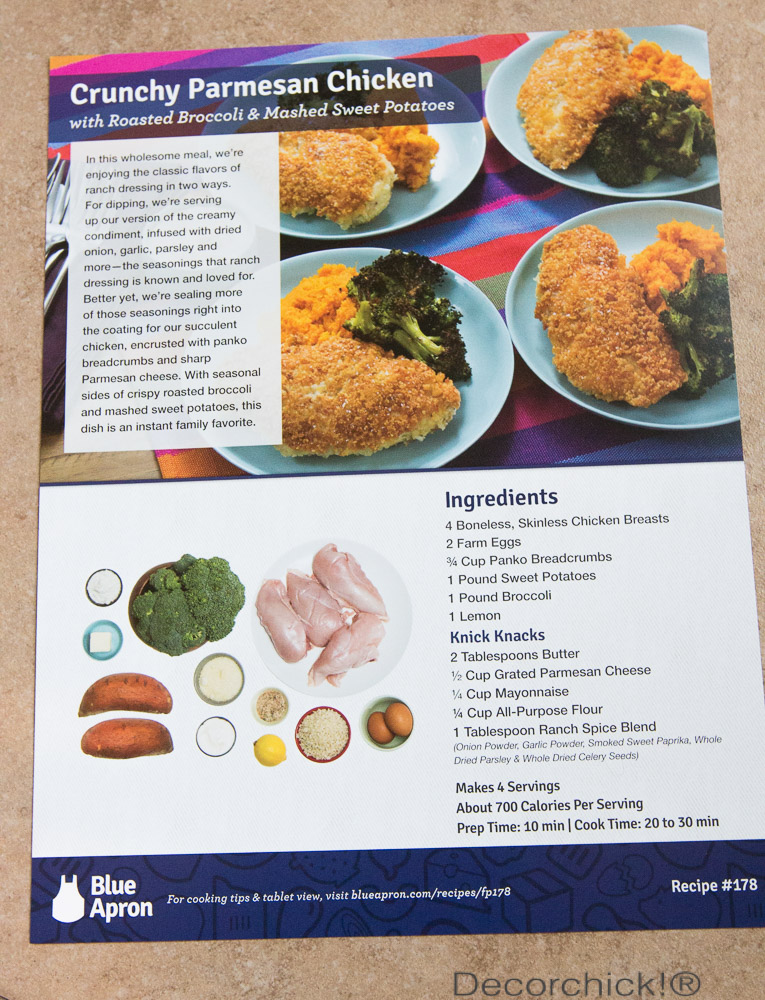 And then of course very detailed instructions are on the back of each.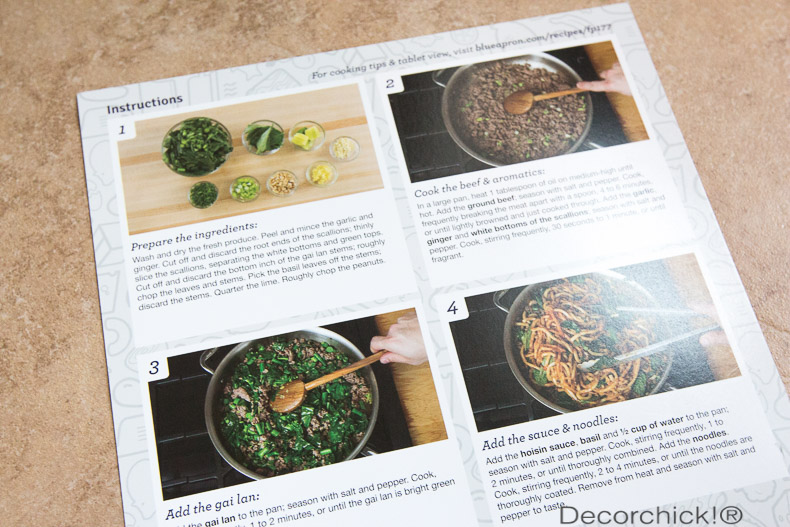 The kids and my husband LOVE Blue Apron deliveries and are always happy to do the cooking, so we usually all do it together.
The first meal we cooked was the Stir Fry Beef and Udon Noodles. And they sent amazingly fresh ingredients and a hormone and antibiotic-free ground beef. And that is SUPER important to me.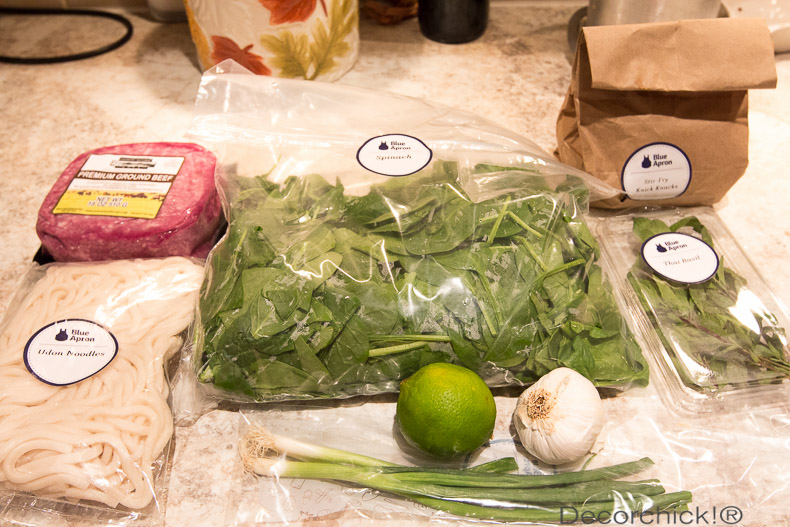 I was excited to have fresh noodles!!
I have to say, this recipe was one of the easiest ones we have cooked! It took no time at all, whereas a few others have taken a bit longer to prepare, but always worth it in the end!
Randy was cooking the meat, and I was getting the veggies ready and chopping.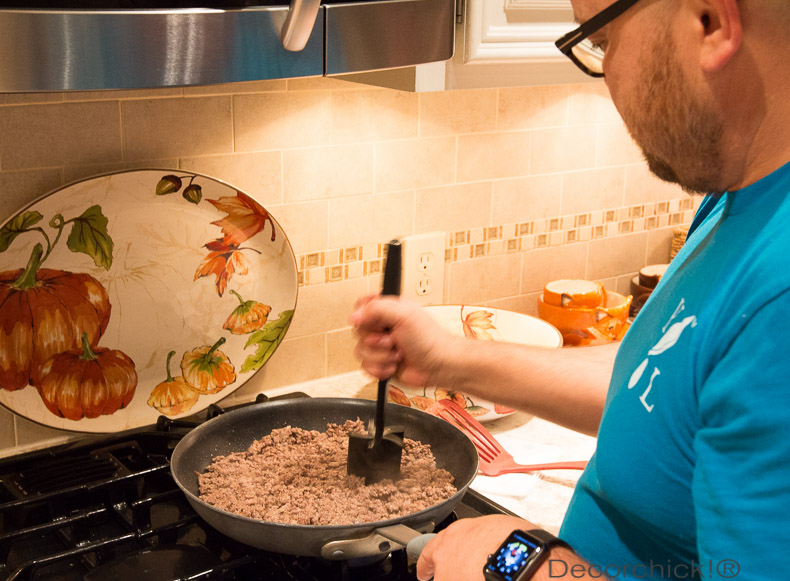 Then it was time to add the fresh noodles, and mix everything up!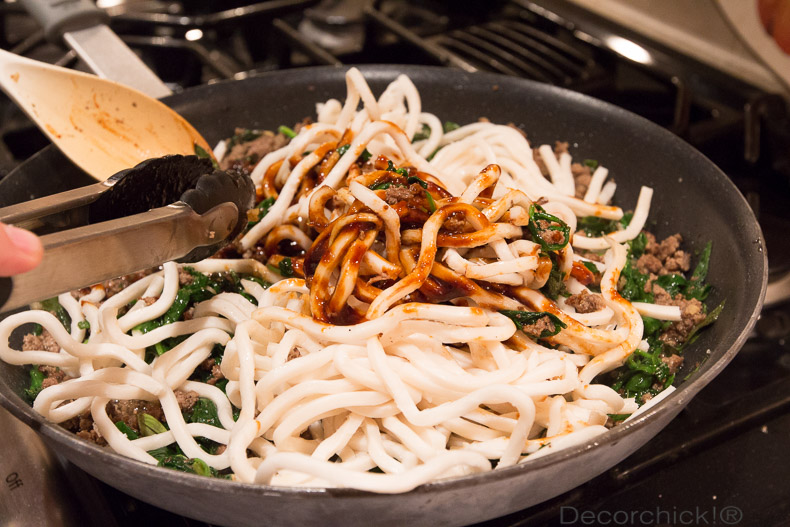 Now, I will say, before the noodles were added, I scooped out some of the meat mixture and spinach since I stay away from carbs and pastas for the most part. I did however taste them, and they were DELICIOUS. But the meat mixture was divine too on it's own!
Everyone else ate the meal and loved it! It was very very good. One of my favorites that we've had.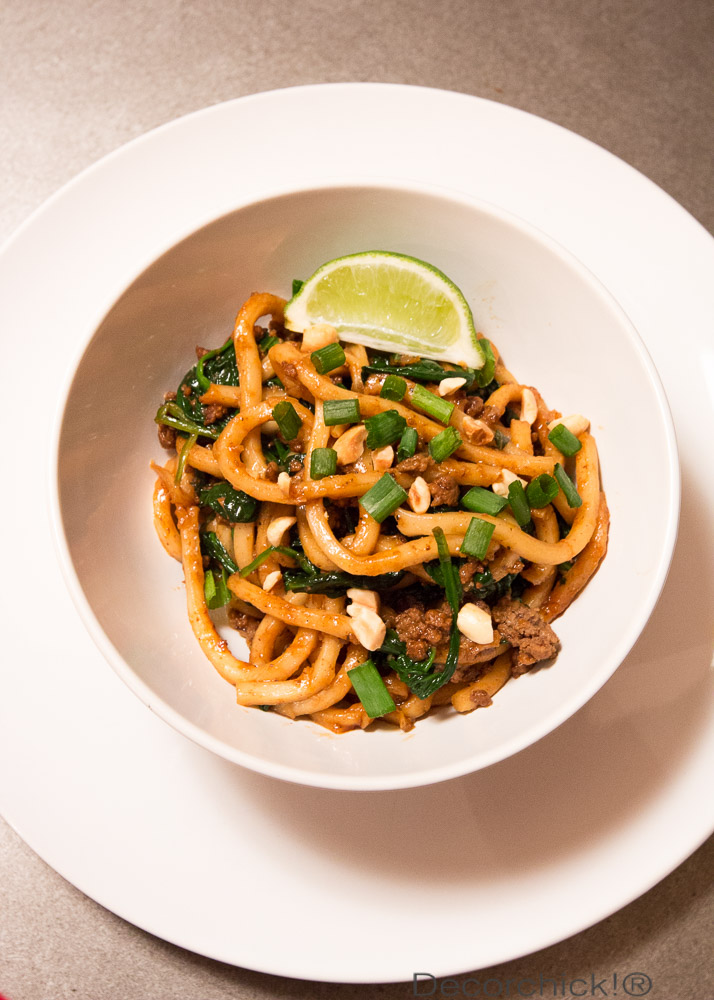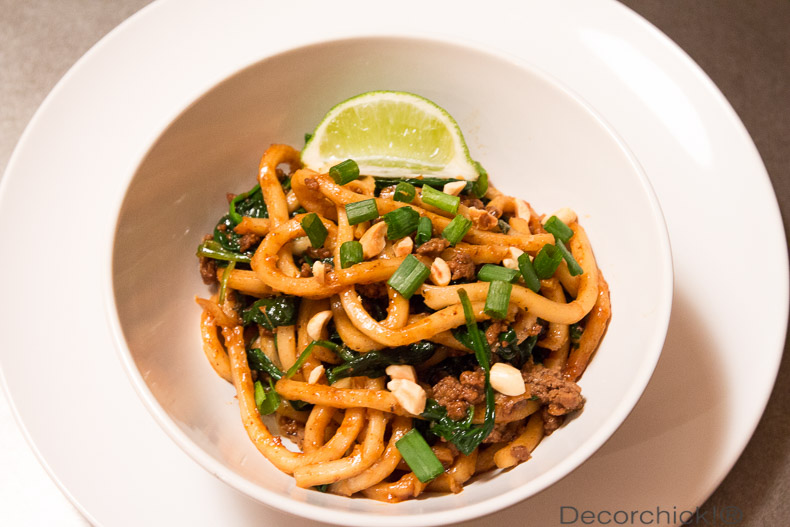 Then two nights later, we made the chicken parmesan recipe. Well, my husband did all of this one! :)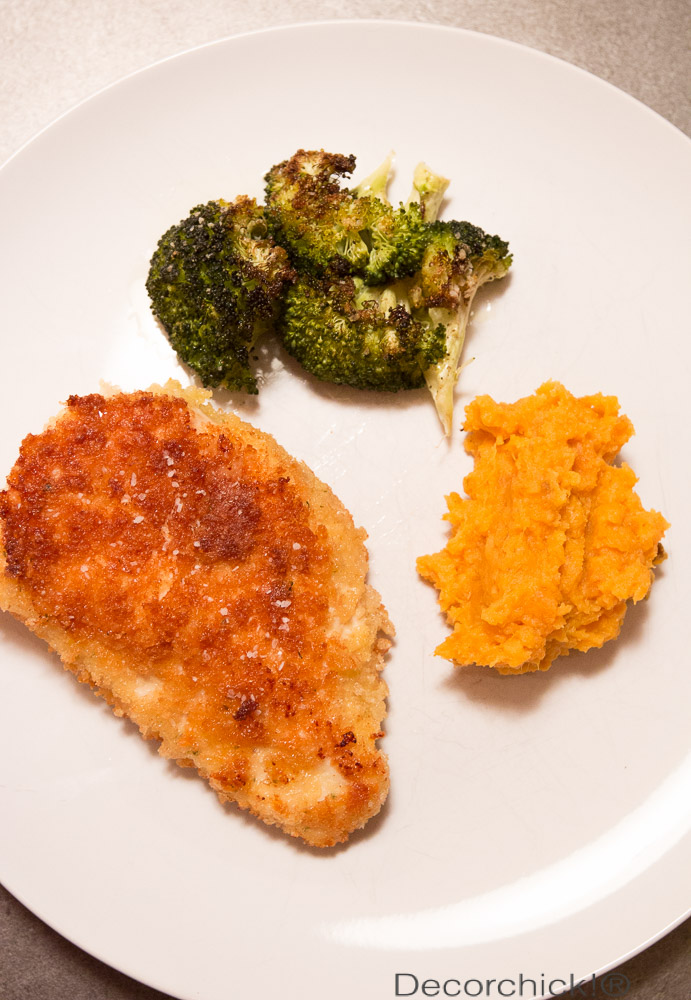 It was served with roasted broccoli and mashed sweet potatoes, and WOW. Seriously it was the best chicken I've ever had and I am not exaggerating!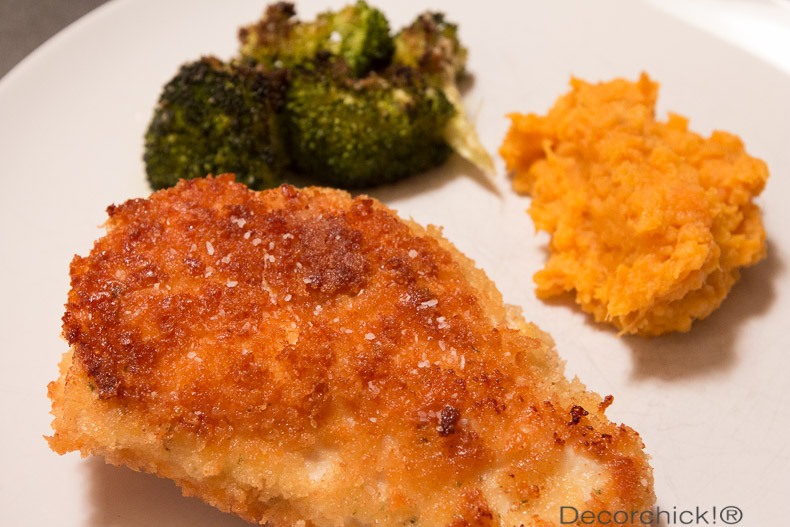 It was SO tender and juicy and well, it's hard to get chicken breast like that, but it was cooked to perfection. Thanks babe!
So last week we had 2 wonderful meals for dinner instead of just tacos. ;) I can't wait for our next delivery!!
And guess what? Blue Apron now ships to most of the country!!! And yes, for my Texas friends, that means you too! :)
If you would like to donate a Blue Apron Thanksgiving dinner to a family in need, you have that option also. Here are the details to do that:
Visit http://cook.ba/donate before noon on Friday 11/20 to donate a Blue Apron Thanksgiving Dinner to a family in need.  It's an amazing feast with enough food for a family of six.
They will deliver the dinners via their partner organizations City Harvest, Food Bank of Contra Costa and Solano, Alameda County Community Food Bank and Tarrant Area Food Bank.
They will also match the proceeds of every donated delivery!
Last year, they donated 35,000 meals and this year they are striving to deliver over 75,000 meals!
If you are ready to try out Blue Apron, here is an amazing offer for you!! 
The first 50 Decorchick readers will get two FREE meals on their first Blue Apron order! Click HERE to redeem that offer.
I hope you all try it out and let me know what you think! If you are already a Blue Apron lover, let us know how you are loving it!
xxoo,
Decorchick!®
*this post is sponsored by Blue Apron, but opinions are always my own*