Hi friends! So a few months back I posted about Blue Apron and their amazing meal delivery service. Well I'm back today to show you another awesome dish I prepared! I seriously feel like a gourmet chef when I cook whatever they send me! And it's even better because it TASTES gourmet!
Here's what I prepared most recently.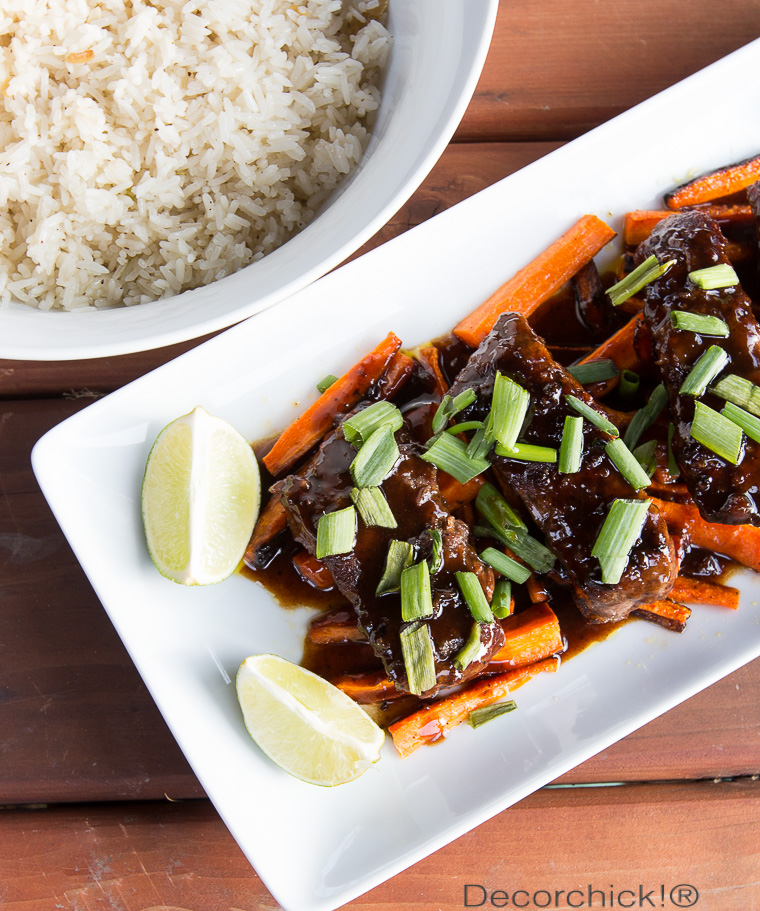 That was Hoisin & Ponzu-Glazed Steaks with Roasted Carrots and Garlic-Ginger Rice.
And oh my gosh. It was delicious y'all.
Doesn't it look amazing??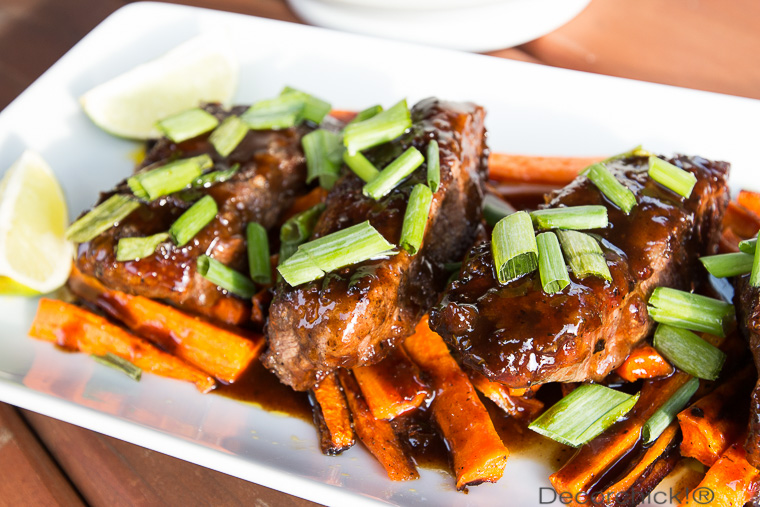 That steak came out SO tender and seriously melt in your mouth yumminess.
Now of course these meals are much more fancier than what I normally cook. But that's what so fun about receiving a delivery is because your family will love you even more because they know something fabulous is about to be eaten! :)
Plus, the instructions they give you for each recipe is pretty much fool-proof.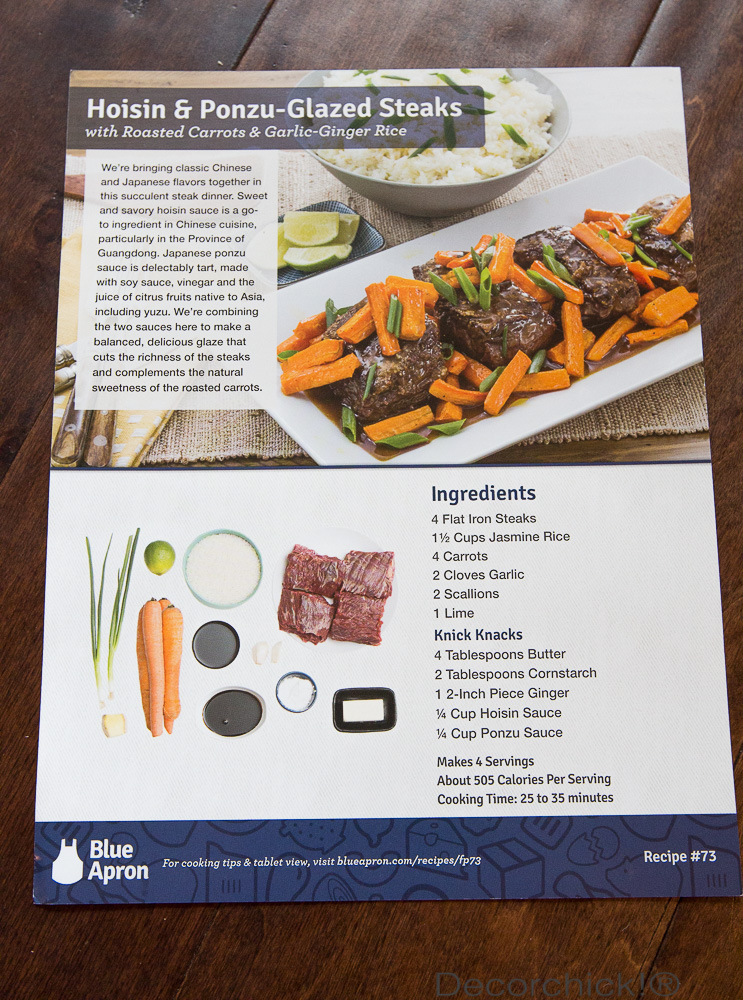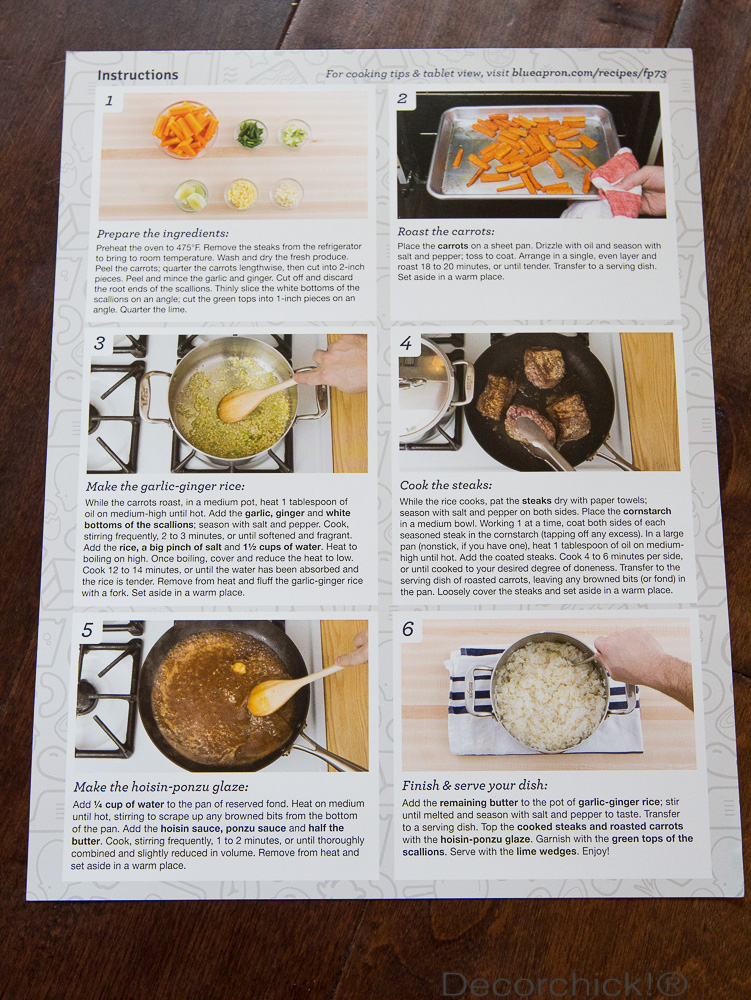 They are very thorough and Blue Apron sends you every single thing you'll need to prepare the dish!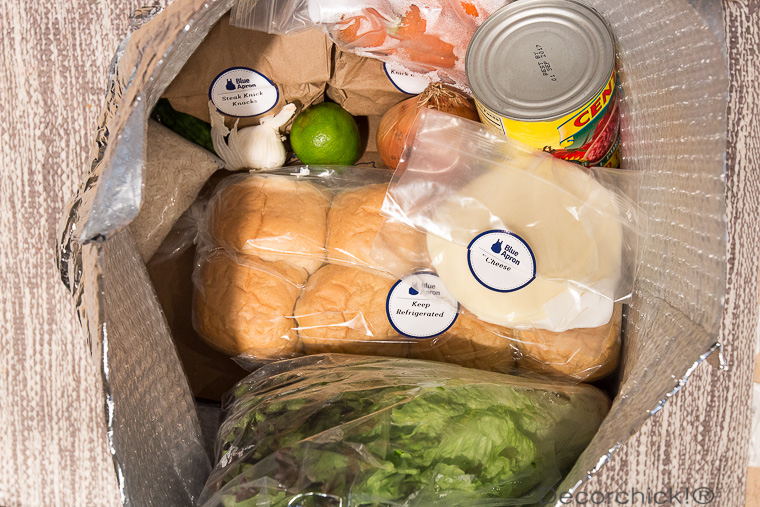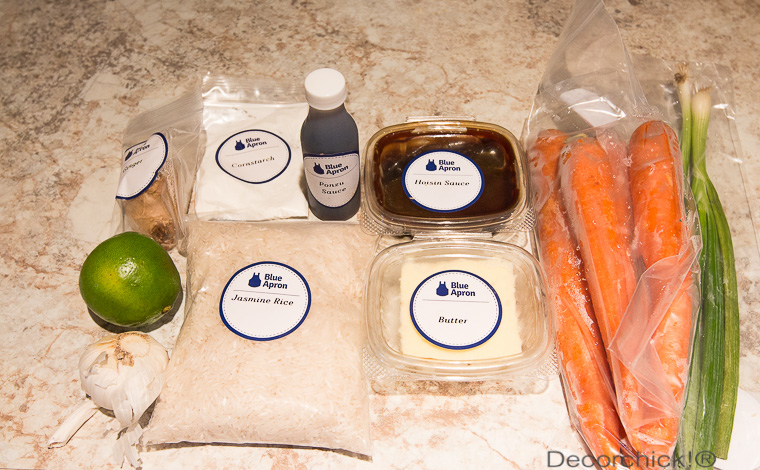 The only thing I have found that's not included is olive oil and salt & pepper. But everyone should have oil and s&p at their home. ;)
Then after you follow all of the instructions, you are left with an amazing dinner to partake in.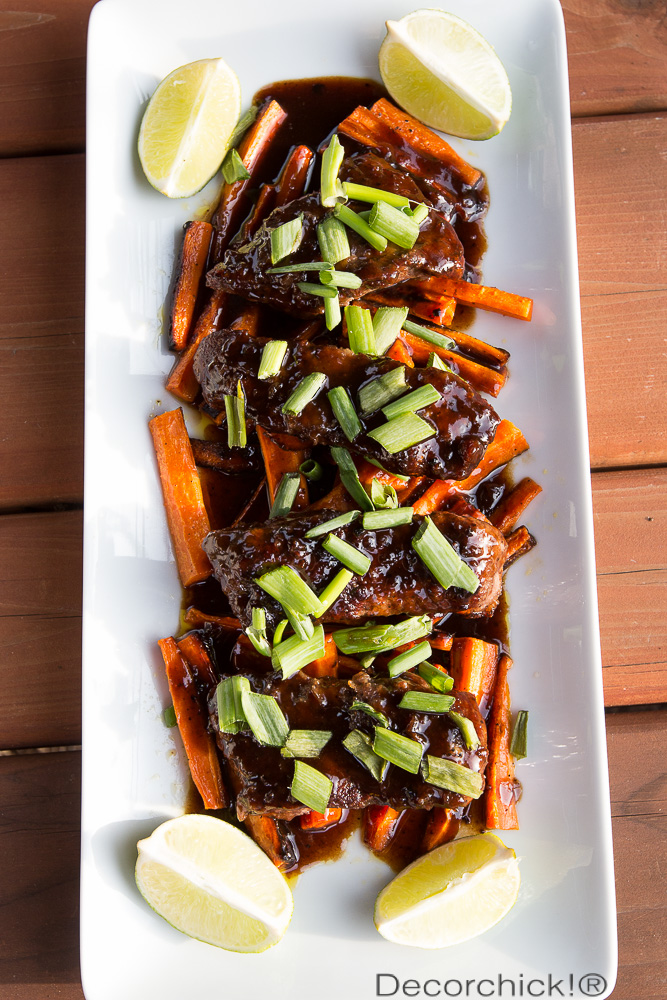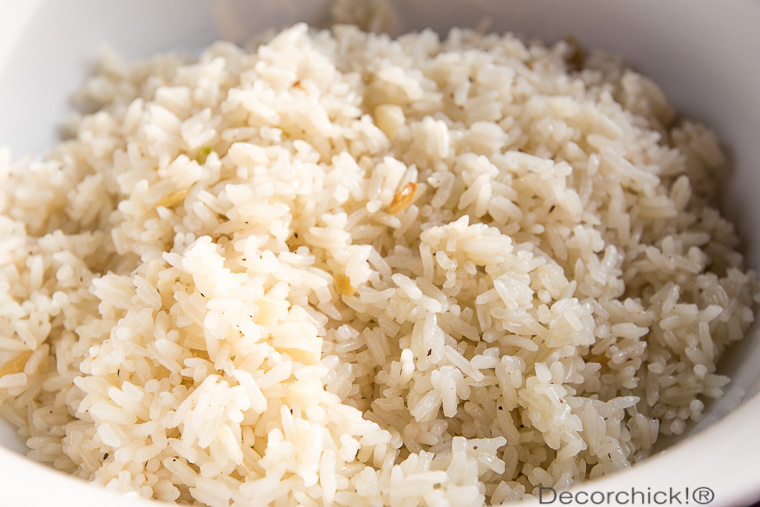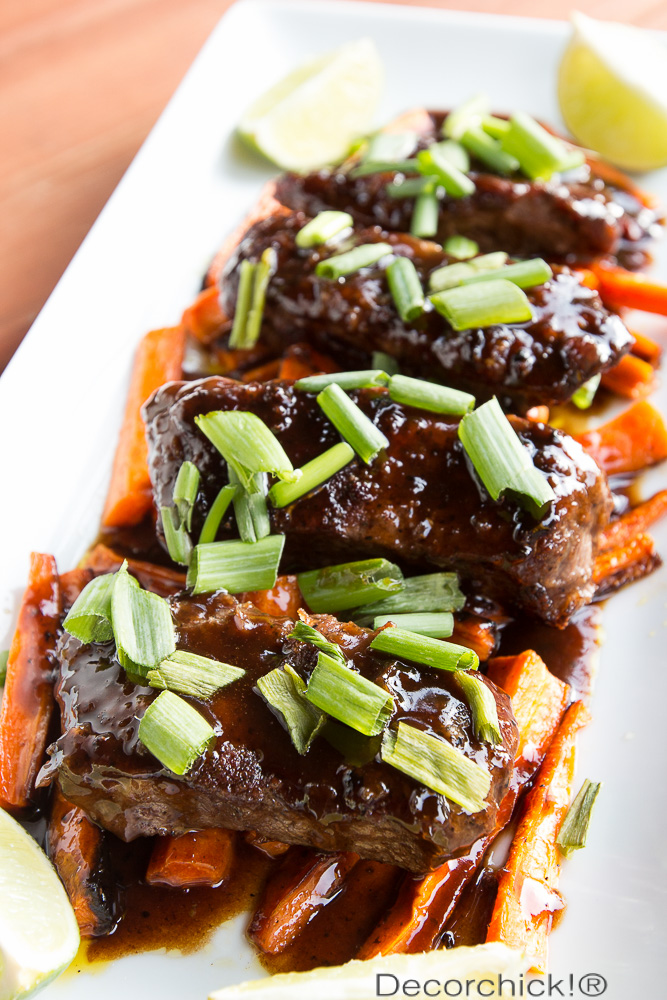 Yum yum yum!
They also sent us the turkey meatball sliders meal and it was equally delicious. I didn't eat the bread part though, just the meat. :)
Each meal we had served a family of 4, and the portions were perfect. The previous meals we had served 2. So they have different options to suit your needs!
Blue Apron recipes are delivered in a refrigerated box so ingredients will stay fresh even if you're not at home when your package arrives.

Blue Apron is available nationwide.
And guess what?? Last time I posted they weren't available in Texas yet. Well, starting in June, they will be, AND to most of the country! 
Aaaaaand…..the first 50 readers will get two meals off their first Blue Apron order free! Click HERE to redeem that offer. 
A couple of the other recipes I've been eyeing from Blue Apron are the Panko-Crusted Cod with Roasted Asparagus and Creamy Farro Salad, and the Pork Dan-Dan Noodles with Watermelon Radish and Garlic-Lime Peanuts!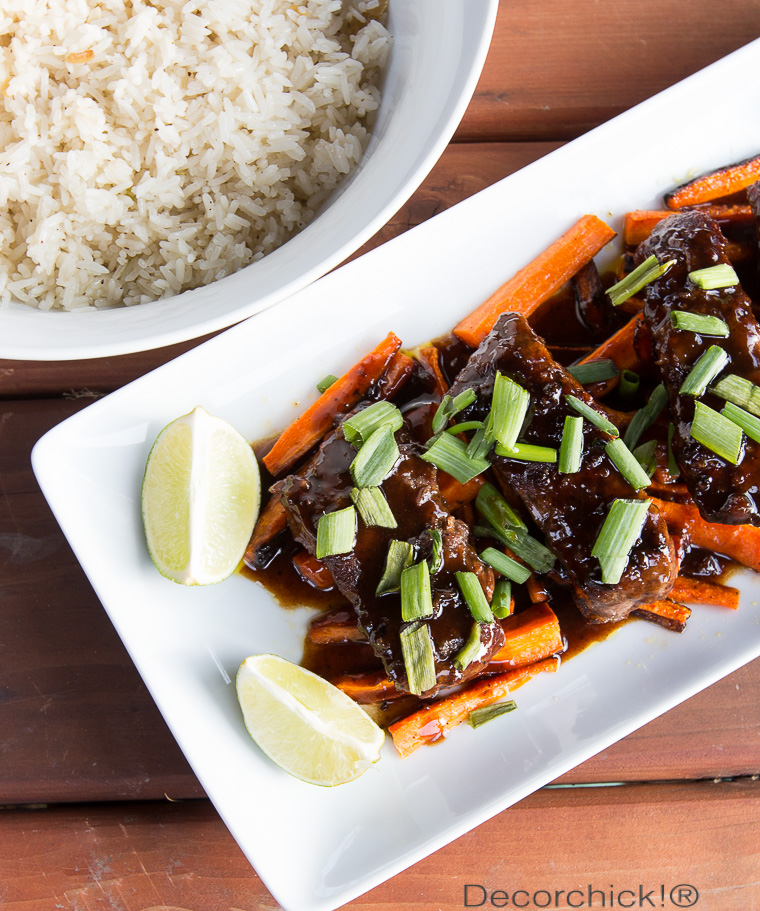 Let me know if you are going to try them out! They really do make cooking SO fun and SO delicious!!
xxoo,
Decorchick!®