There is so much inspiration out there in the fabulous world of blogs.  Sometimes I get over-inspired and want to take on too many things! But I love blogging so much because everyone is vulnerable and puts their projects out there for the world to see.  It is hard work and deserves recognition, so I'd like to highlight a few things that have recently caught my eye.
I'm a sucker for wainscoting, and Jenny created a gorgeous paneled headboard wall.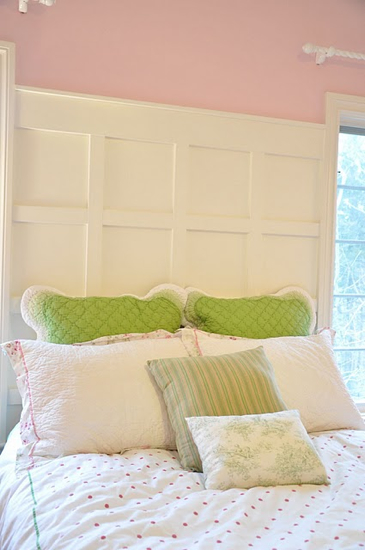 It reminds me of what I wanted to do to the bottom wall of our staircase when I mentioned it here.  Not sure what I'm doing about that just yet, but my mind is a thinkin' now for other areas to implement this look.
Allison added a little board and batten treatment to her bathroom.  I'll never get tired of looking at gorgeous B&B!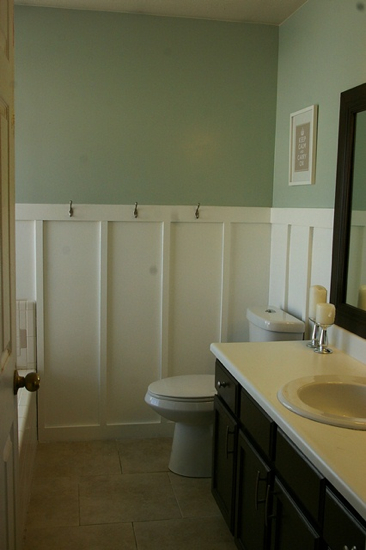 And speaking of B&B, Beth also revealed her new beautiful mudroom.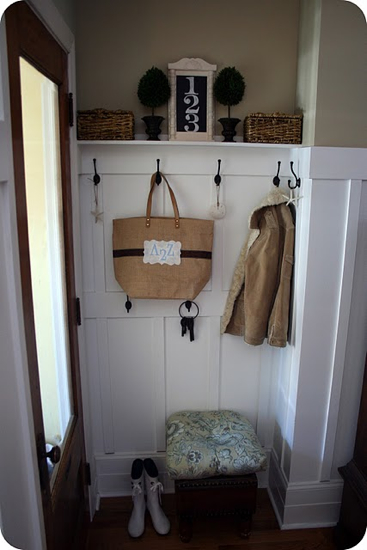 Beautiful ladies!!
And check out this amazing 3-D gallery wall that Diane did.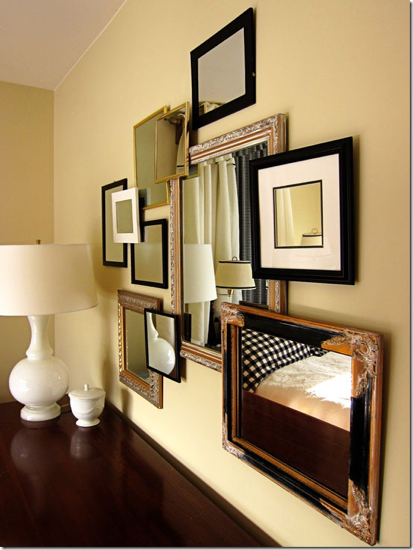 Isn't that the coolest??  I need Diane to come do one for me since gallery walls still scare me. :)
Lauren spruced up her entryway for spring and it's now light and bright!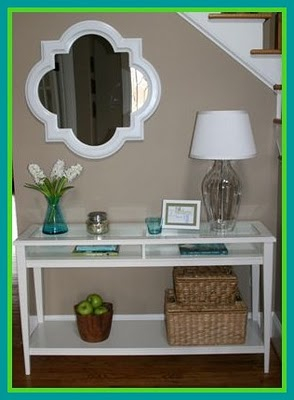 Be sure and check out the before…it's quite the makeover!
And now we get to stripes.  Stripes are still so hot and probably will be for a long time. It's such a great, interesting look.
First up, Rebecca did a killer job in their home office by painting stripes all around.  Ohhh the patience that must have been involved.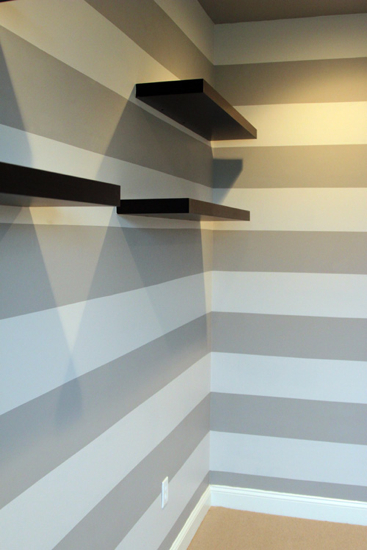 Then Girls Gone Bloggin' made some lovely striped curtains…and no, they aren't painted.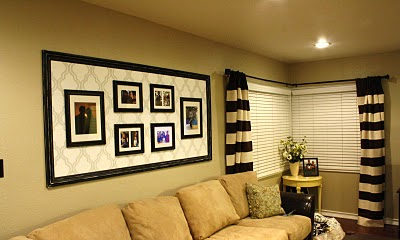 And finally, Courtney also made her own striped curtains which turned out fab.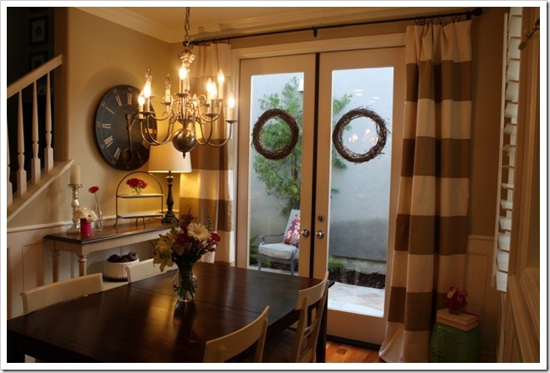 She's got mad sewing skills. :)
Thanks for the inspiration and great ideas ladies!  I hope you'll hop on over to their blogs for all of the pictures and the how-to's, and to make new friends. :)
AND, you MUST all read this article that Jenny wrote.  It will really get you thinking, and might even validate a few things for you. I know that it did for me.
Details for the current Silhouette deals can be found at the bottom of this post.
xxoo,
Decorchick!