Everybody loves beautiful mouldings right? If you don't, then you should. Mouldings and wainscoting make a home SO much more cozy and inviting, and personal. I've done quite a few moulding projects around our house, and NEED to do more.
I have to disclose that this is a sponsored post by Metrie and all opinions are of course mine and mine only. I love to introduce you all to fantastic new things that you may not know about, so that's why I do what I do. :)
But, a little something like this wouldn't be too bad don't you think?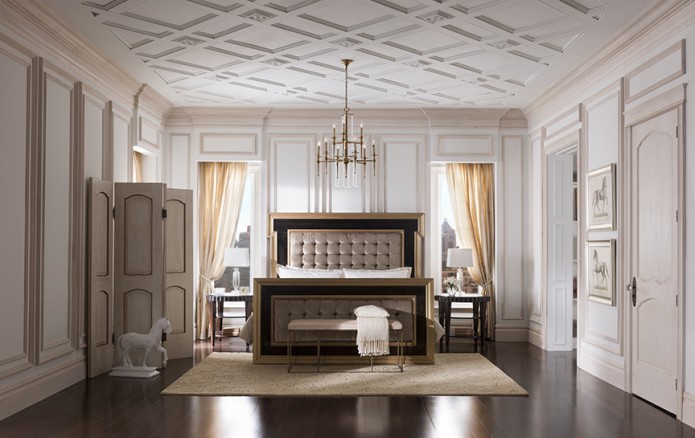 Photo by Metrie
I know. To die for.
Since 1926, Metrie™ has transformed spaces with exquisitely crafted architectural trim. Then, they were known as Moulding & Millwork – the leading manufacturer of interior finishings in North America. Now, they are proudly Metrie™.
Each of Metrie's Collections includes perfectly coordinated and proportioned elements to ensure every piece fits seamlessly with minimal effort.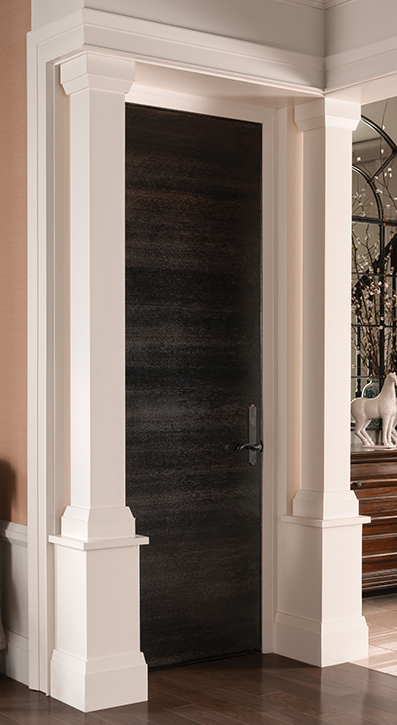 Photo by Metrie
Finding the right mouldings and interior finishings to create beautiful spaces is often a time-consuming and labor-intensive process for professional designers, and the moulding, trim and interior doors industry has done little to inspire with products that meet today's needs or design trends … until now.
Metrie, North America's largest solid wood and MDF moulding company introduces its Then & Now Interior Finishing Collections™ of coordinated mouldings and interior doors in five extraordinary design themes to work with virtually any décor or style. In creating the new Collections, Metrie sought input from the design community to learn what designers truly want, and has delivered a product line in which every element works together both aesthetically and functionally for a perfect fit and proportioned look.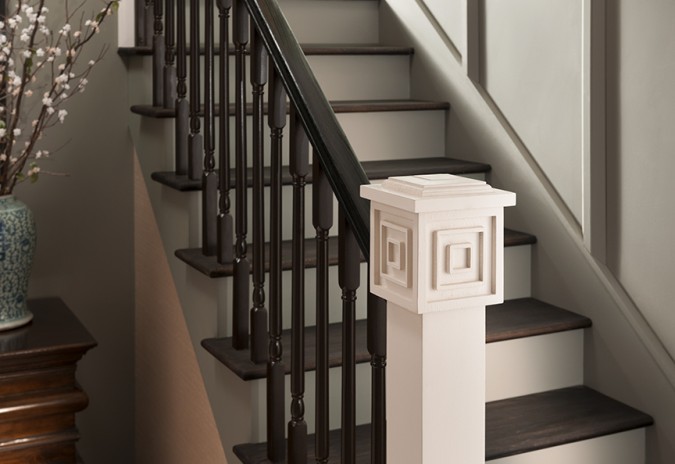 Photo by Metrie
Sometimes, coordinating and buying interior finishes can be complicated. That's all changing because Metrie is making it simple for you!
Metrie makes interior finishing easy. It's a simple three-step process:
Choose from one of the five Collections that matches your style
Select the elements you want
Add personal touches like stains, paints or finishes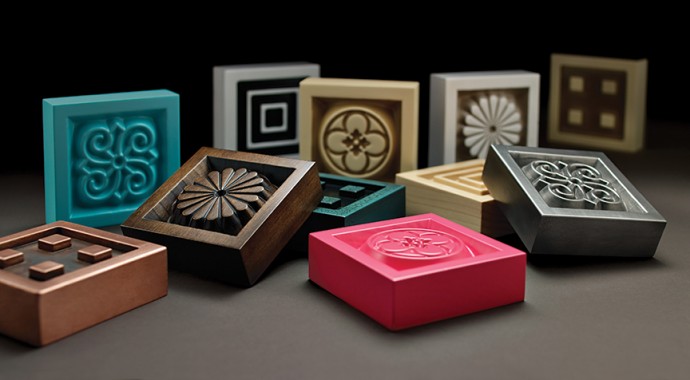 Photo by Metrie
Here is a little bit more about what Metrie has to offer and how they can simplify the process for you.
Metrie's five unique Then & Now Finishing Collections™ offer coordinated products organized by style – 'French Curves', 'True Craft', 'Very Square', 'Fashion Forward', 'Pretty Simple'
You can choose different price levels within each Collection to fit whatever budget you're working with.
Metrie has an innovative website with design planning tools including a 'Room Styler' and 'Style Quiz'.
Here is one last photo because what you can design with Metrie is truly gorgeous!! And it can be in your own home!
Photo by Metrie
So loving that look right now and the all grey. Ahhhhh.
Wouldn't you like your interior mouldings to look like that? I LOVE how substantial and thick and just how detailed everything is. Makes me want to rip out everything I've done and start fresh.
Go play around on Metrie's site and use their design tool and see what looks and ideas you can come up with. You might just want to rip out your wall treatments too and start over. :)
xxoo,
Decorchick!