Wow!! 9 months already. That's insane. I missed my 8 month update on here because time is literally flying. And 9 months is SUCH a fun time with my sweet girl!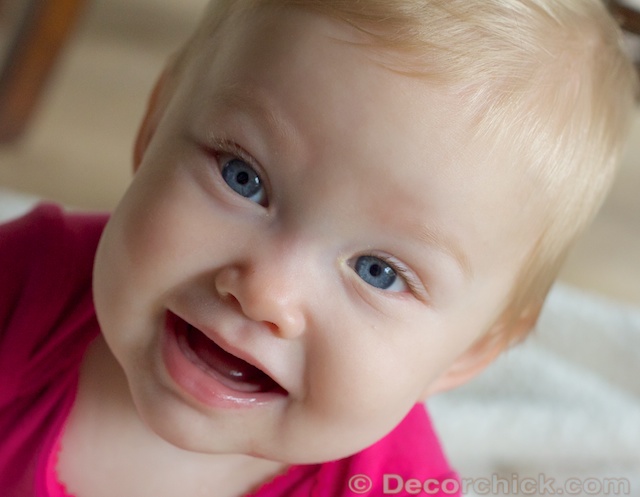 Can you see those teeth?! She's got 3 on the bottom already. And I think a 4th is coming in to. Luckily they don't seem to bother her! That 3rd one just popped up one morning. For real. It was crazy.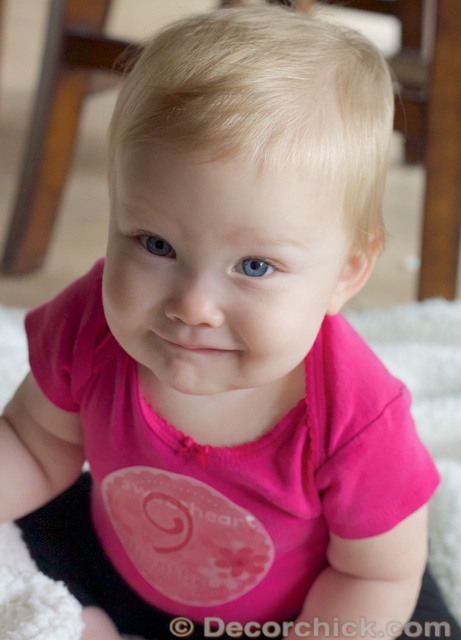 She's not full on crawling yet, but almost. She does have the army crawl down pretty well and she manages to still get where she wants to go somehow. :)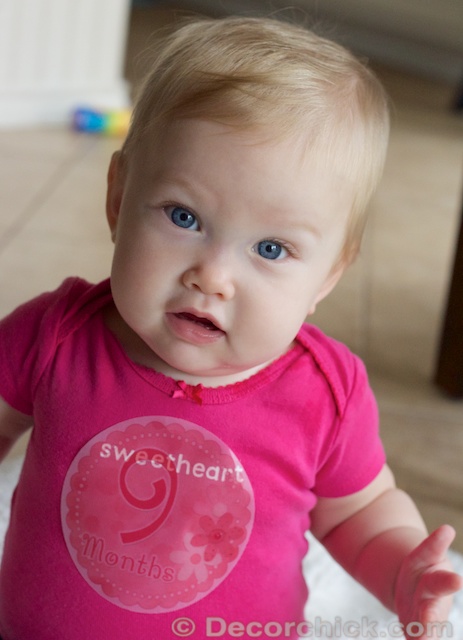 Her hair is growing a lot and I think she's going to have straight hair, unlike Emma. And she's still like clockwork every single day. I must have instilled my neurotic-ness about schedules into her. :)
Her favorite food is definitely sweet potatoes. I just bake a few at a time and she will eat on those for a few days. She just eats whatever we eat (I throw it all in a blender and puree) and is happy as a clam.
Here are some pics I took of her on Easter. She has a lot of different faces. :)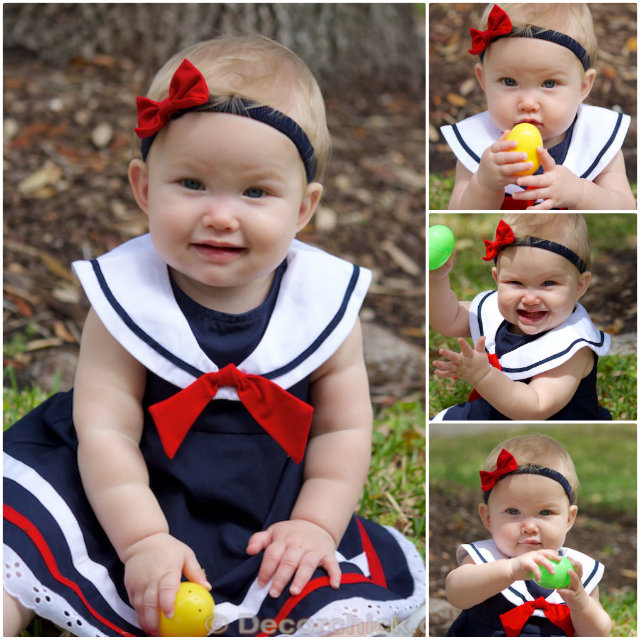 And oh goodness y'all must watch this video! I caught her on video at Target last week saying Mama! And then she makes farting noises. And Emma is slurping her Icee in the background. Truly a classic.
Isn't she a sweetie? We are so blessed.
I can't believe I'll be posting that she's a year old. Seems like yesterday I was pregnant. Better start thinking of birthday party ideas!
Hope y'all have a fabulous weekend. :)
xxoo,
Decorchick!
Let's Connect!