I wanted to give a quick update on baby Ellie since she turned 4 months a few days ago! And oh she's just the sweetest little thing! I know I'm a broken record can't help it.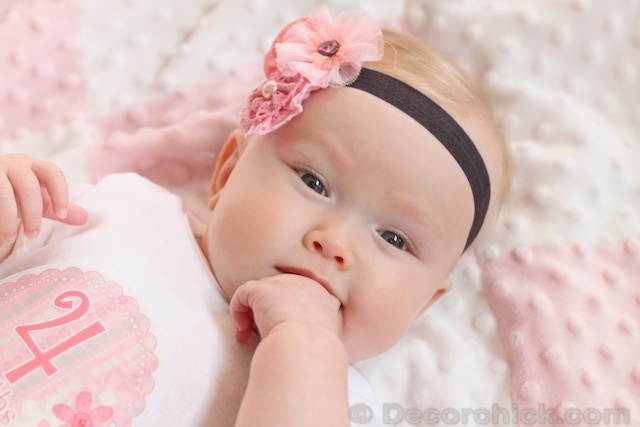 She is a total thumb-sucker and I'm fine with that.  :) It looks pretty darn adorable too. I can lay her down anywhere for just a minute and she's already got her fingers in her mouth.
Oh goodness and now when I lay her down she's rolling all over the place! She mastered that technique pretty quickly.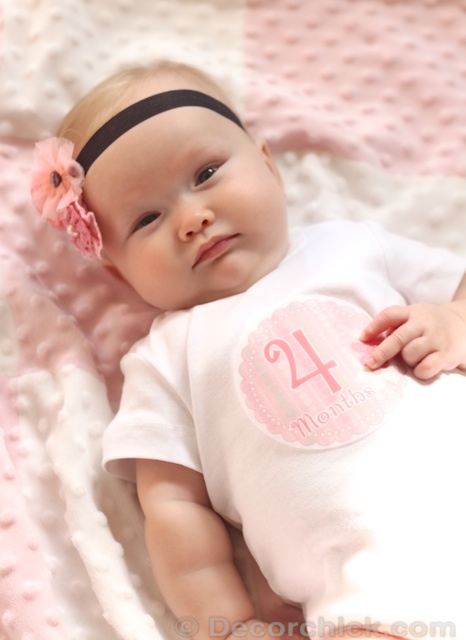 I had to post that picture. She looks so chilled, but her finger pose might be saying something else. ;)
OH, and the biggest thing that has happened from the last baby update? She sleeps up in her room in the crib now!!  I started training her about 2 weeks ago (because she started not sleeping good with me), and it didn't even really take "training." She's been sleeping 11-12 hours straight ever since. It's ok, you can hate me. :)  I've been SO blessed with great sleeping kiddos. Emma, the 3 year old still sleeps 12 hours every night and has since she was 4 months old as well.  Yay for sleep!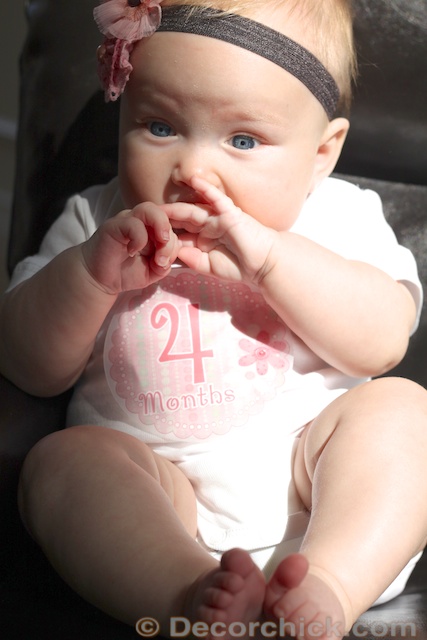 She's a little chubster weighing about 16 pounds now. I love her rolls and just want to squish her. And actually I do. All day. It's the best. :)
And here's my favorite recent Instagram picture of her.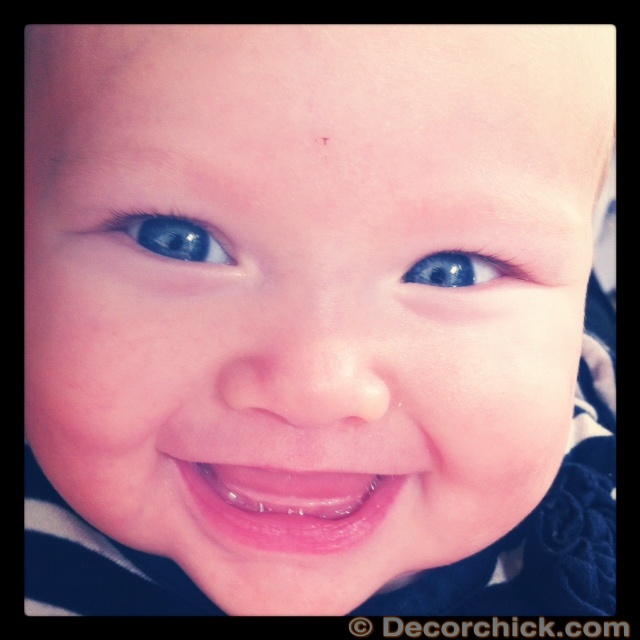 She's still a really happy baby and doesn't fuss much at all. Only when she's hungry or tired and I try to remedy those before a melt down occurs because she's like clock-work. She's really pretty predictable and on a schedule so it's easy.
I know I know, you probably want me to say something bad or not so perfect about her, but I really can't think of anything! She's the most chilled out baby I've met. Maybe that will change in the next months when she's mobile. If not I will do my best to search for something negative. Haha.
Are you on Instagram? I love it! Be sure and follow me there and I'd love for you to leave your name in the comments here so I can follow you back. Instagram makes everything and everyone look good right? :)
P.S.-You can see the 2 month baby update here and the 3 month here.
xxoo,
Decorchick!
Let's Connect!