I'm so happy to let you all know about an awesome advent calendar from the wonderful makers of Silhouette!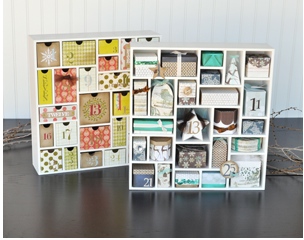 They are running a special ($10 off) for you all, where you can buy the calendar system, and it comes with the white shadow box and a download card so you can cut all of the boxes on your machine! All you do is use some pretty cardstock paper of your choice to cut the boxes and then you can embellish them however your heart desires. :)
Here are a few details about the advent calendar:
"The calendar is a 15″ wood shadowbox which includes a special download card redeemable for 25 boxes and drawers from the Silhouette Online Store. Each box and drawer template is downloaded automatically into My Library and is pre-sized and labeled for each compartment of your shadowbox advent calendar. Fill each box or drawer with a holiday message or a little treat and enjoy the holiday season."
Now, I am not awesome and didn't get to finish mine this weekend. Boo. BUT, Jen from Tatertots and Jello IS awesome (duh!) and here is her creation.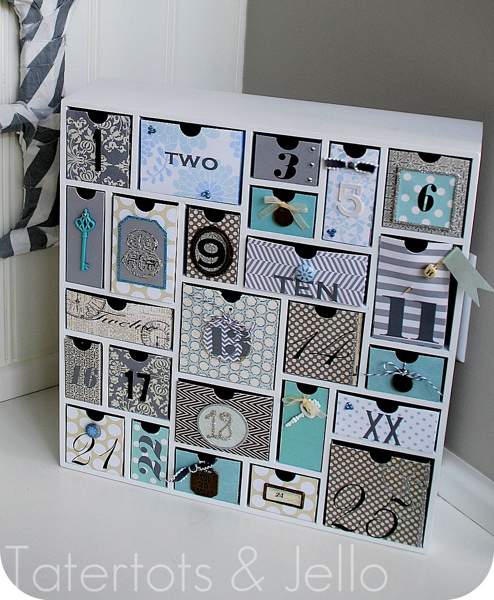 It's SO adorable I love it!! I can't wait to finish mine.
So if you'd like to make your own advent calendar using your Silhouette machine, you can enter the code DECORCHICK at checkout and your $10 off will be applied.  You can order here also.  This is a limited edition calendar and will last several years and make great memories for you and your family. :)
xxoo,
Decorchick!