What a year it's been!  I started this blog in May of this year and it has been SO much fun.  I never expected to enjoy it this much, but it sure keeps me on my toes to get things done around here. :)  So in case you are new here, or if you just want to revisit a few of the projects I've done, here is a little recap of my top 10.  Most of these are some of my most popular posts to date. :)
#1 – The Master Bedroom Makeover (this is still my #1 top viewed post, but I have a close 2nd which I'll show you later)
BEFORE: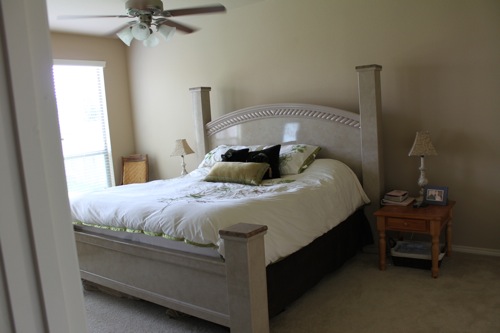 AFTER: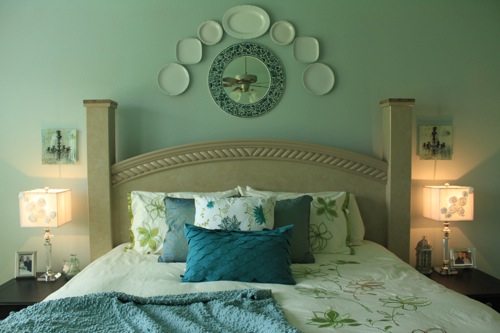 And ironically, this room is in the process of getting another mini makeover. :)
#2 – Hutch and Buffet Redo – This was a buffet table my husband had when we married, and the hutch I scored at Goodwill.
BEFORE: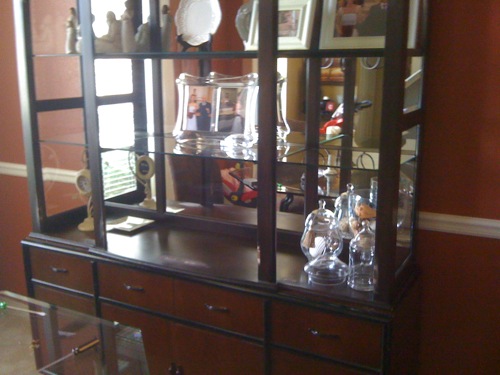 AFTER: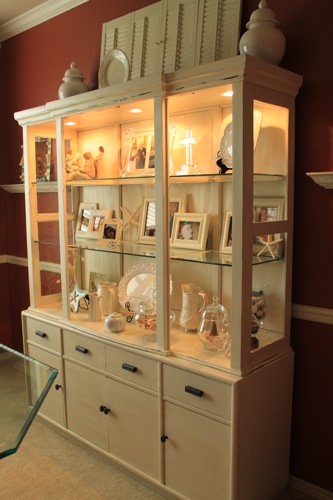 I still love it.  And it was all painted with several cans of spray paint. :)  Oh, and we do not have the red walls anymore, hallelujah.  That transform will be further down this post as well.
BEFORE: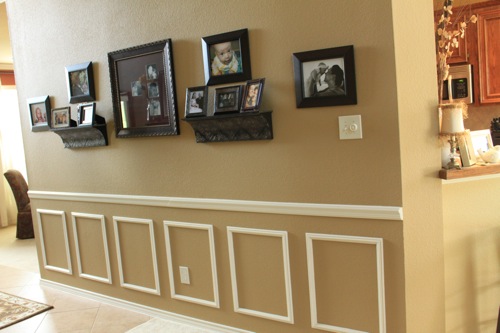 AFTER:
All I did was paint it out all white in a semi-gloss paint.  Why didn't I do that in the first place? :)
#4 – Dollar Store Hurricanes.  Those were a big hit.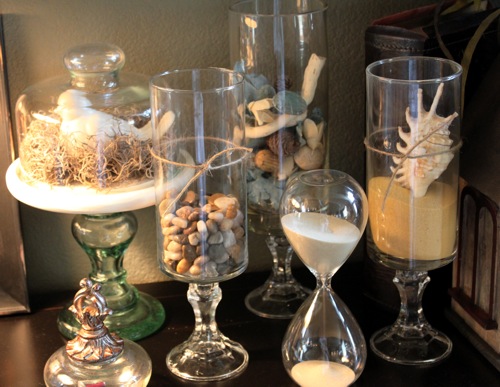 That post has been updated with the newer flared hurricane vases that I love even more.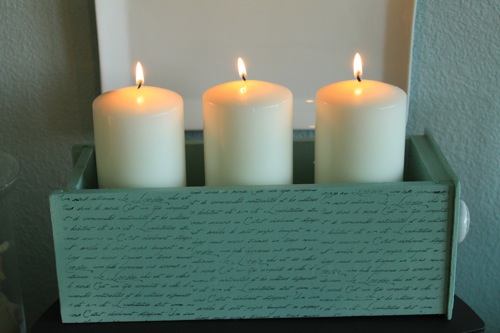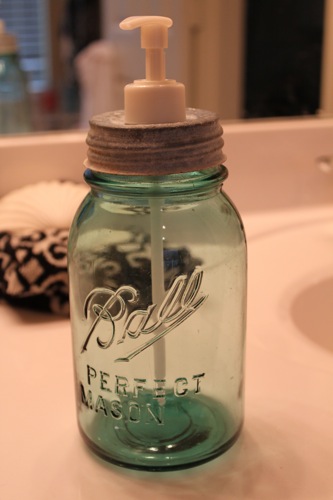 #7 – My Fake Mantel – This wasn't a DIY project, but this is the Pottery Barn ledge that I bought at the PB outlet and it's one of my favorite purchases of the year.  I love having a mantel to decorate. :)
#8 – The Pantry Makeover (This is my 2nd most viewed post to date)
BEFORE: A hot mess.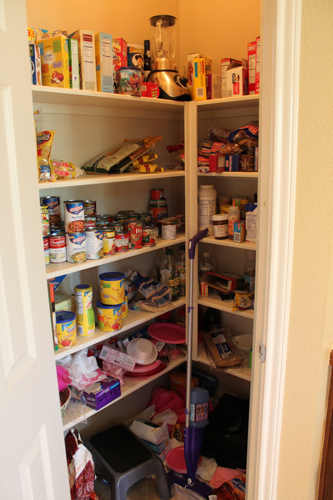 AFTER: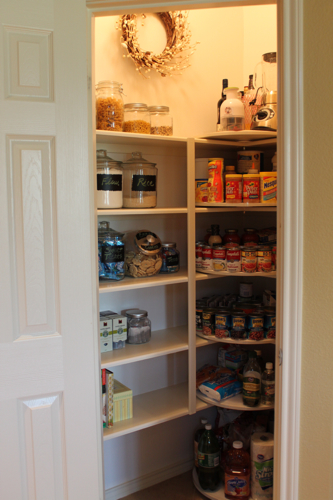 Couldn't have done that project without my Dad who designed those shelves.  They are the best!  And yep, the pantry still looks nice and organized like that!
#9 – Dining Room Turned Office – One of my favorite transformations.
BEFORE: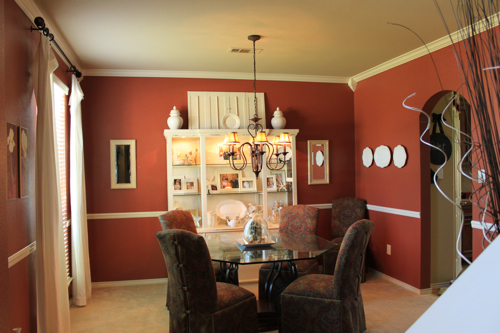 AFTER: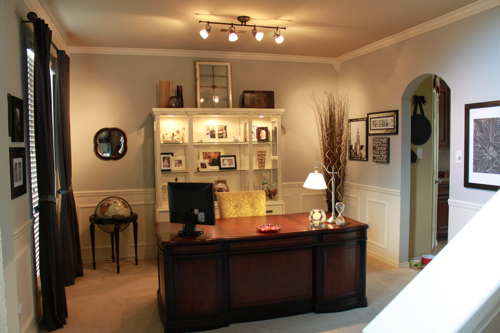 That was one of the best decisions we made was to ditch the dining room for a room that we would actually use.  I love it!
#10 – The Staircase Makeover
BEFORE: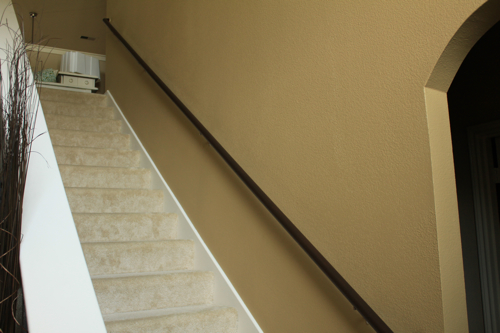 AFTER: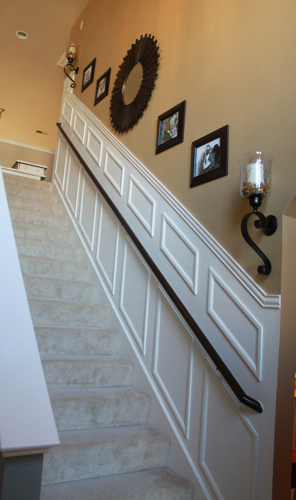 That was another project I couldn't have done without my Dad. He's the best!
Wow, it's pretty cool to take a look back to see what all has been accomplished around our home in just a short amount of time. It's also amazing to see how much my style has changed!  I think that is something that will always be changing though.
2010 was a great year.  2011 will be even better, and I have a lot of fun projects planned already that I can't wait to share with all of you.  You all are the best, and I truly appreciate all of your support and love you pour out.  You keep me going that's for sure.  :)
I'll be sharing this post at Rhoda's Top Projects Party and Thrifty Decor Chick's Before and After Party.
Much love,
Decorchick!