*This giveaway is now closed
Hey guys, I'm very excited about this one.  Have you heard of MirrorMate Frames?  They sell custom-fitted frames so you can easily transform your plain builder boring mirror into something fabulous.  All corners come pre-mitered, and very little assembly is required.  All you have to do is just measure your mirror, pick the style of frame you would like, and they do the rest.  Seriously, it is ridiculously easy.
MirrorMate was so kind and let me choose a frame I wanted so I could transform our master bathroom mirror.  I have been dying to do something to our mirrors because I knew they were just blah.
They offer several different styles and these are just a few…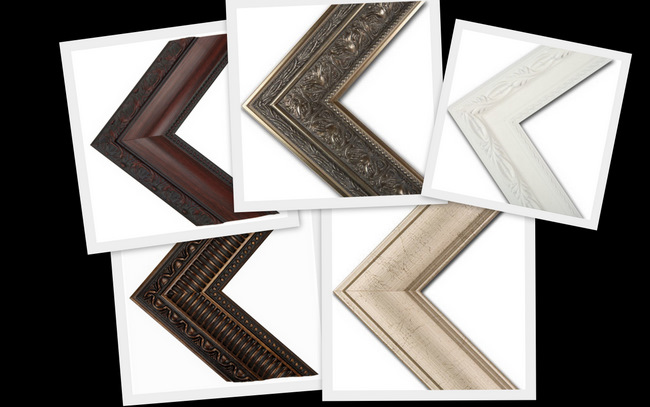 I chose the Tribeca style in black with silver detail.  This is how everything was out of the box.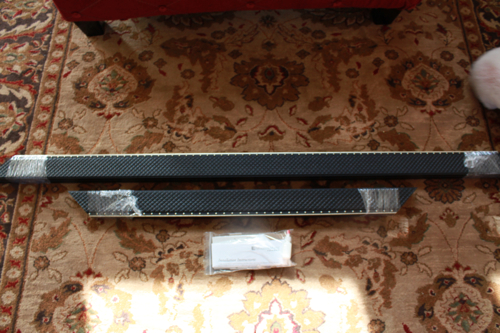 Sorry about the sun reflection getting in the way, but we had to have a large work space.
Then we just used the glue that was provided, and popped in the little connectors on each end.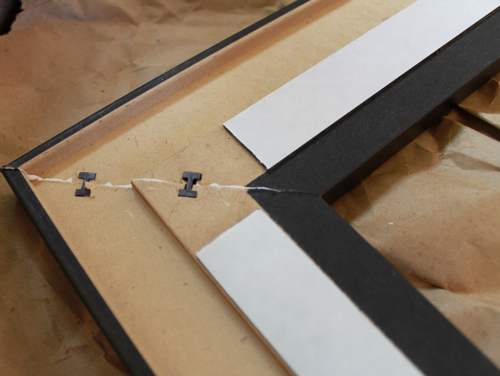 Once you have done that to all 4 corners, you just have to wait 1 hour and then you can put your new frame up!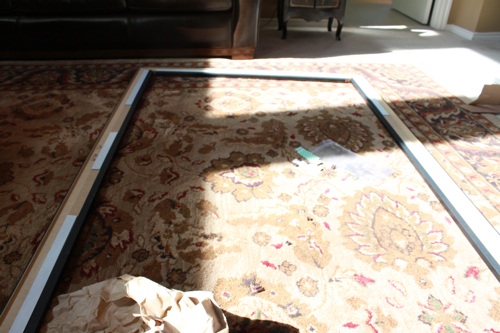 The frame just sits directly on top of your existing mirror, and super duty self adhesive tape is what holds it up.  That is what the strips you see on the back of the frame are.
Ok, so here is our builder-boring mirror before…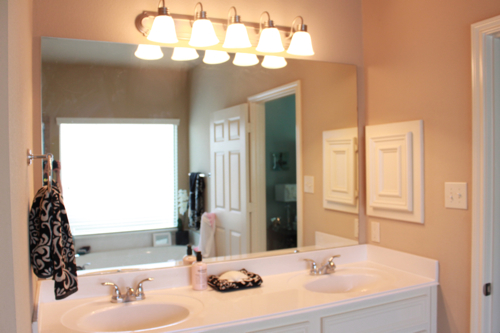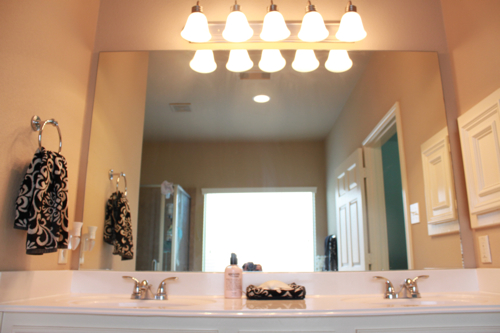 And after.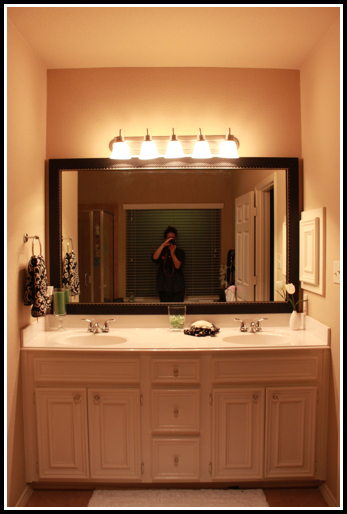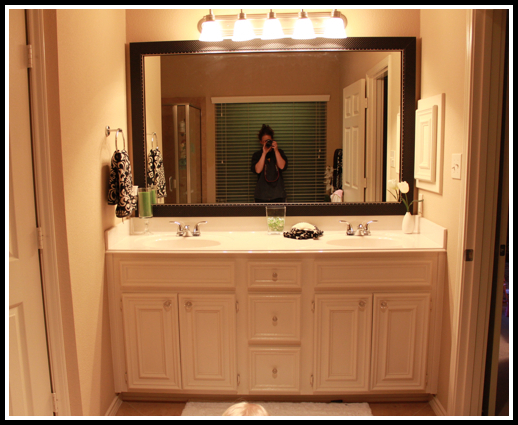 A close up of the detail…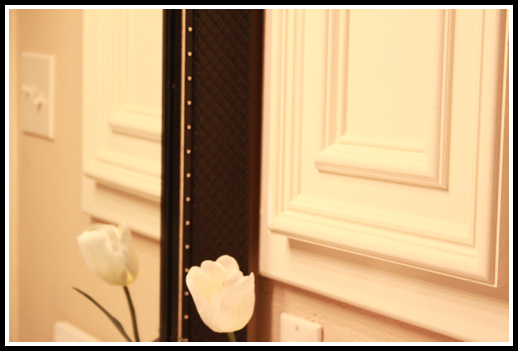 Umm, is that not amazing or what?  It's like magic for your mirrors.  I love the chunkiness of the frame too.  It adds so much elegance to our bathroom now.  My husband helped me put it up because you do need 2 people, and it was so easy.  I love instant gratification, and I am in love with our mirror now! And for whatever reason, our bathroom seems so much bigger now with the framed mirror.  Pretty amazing! Oh, and I did not have those clips on my mirror before, but if you do have them, you can still use the frames and the clips will be covered up. Also, our frame sits directly on top of the backsplash too. :)
I know you would like to transform one of your mirrors too right?  Well the generous folks at MirrorMate are giving away $100 credit towards the purchase of a custom frame!  Since everyone has different sizes of mirrors, we figured this would be the best way to do it.
To enter, just do the following:
1. Followers just leave a comment here and let us know which style frame you like from MirrorMate;
Additional entries…
2. Like MirrorMate on Facebook, and leave a comment here that you did;
3. Facebook or tweet about this giveaway with a link back to this post, and leave a comment for whichever you did.
And that'll do it!  I'll run this through Saturday, December 11 and will announce the winner then. Good luck friends!
*This giveaway is now closed*
xxoo,
Decorchick!