Welcome!
I'm so glad you're here! I'm Emily, a homemaker and home decor/DIY blogger. I love decorating, DIY projects, any kind of molding and strong coffee. I hope you enjoy browsing around here, and I hope you'll feel empowered to create all things beautiful in your own home after you visit my site. Read More…
Recent Posts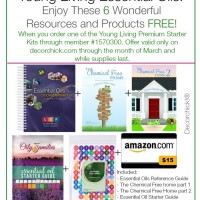 Tue, 31 Mar 2015 By Decorchick! Leave a Comment
Hi Guys, sorry about my absence as of late. There's a lot going on! New rooms being redone, kids we have trying to get an education at home, traveling, and trying to spend more family time together! The weather has been so nice here we've … Read More...