Well it's August now and you know what that means!! BACK TO SCHOOL!!! Where germs are prevalent and where you need to be armed with the right essentials to combat something that comes your way. I am SUPER excited about this promotion I put together because it will give you a chance to experience different items in the Thieves line, + $20 off of your kit price!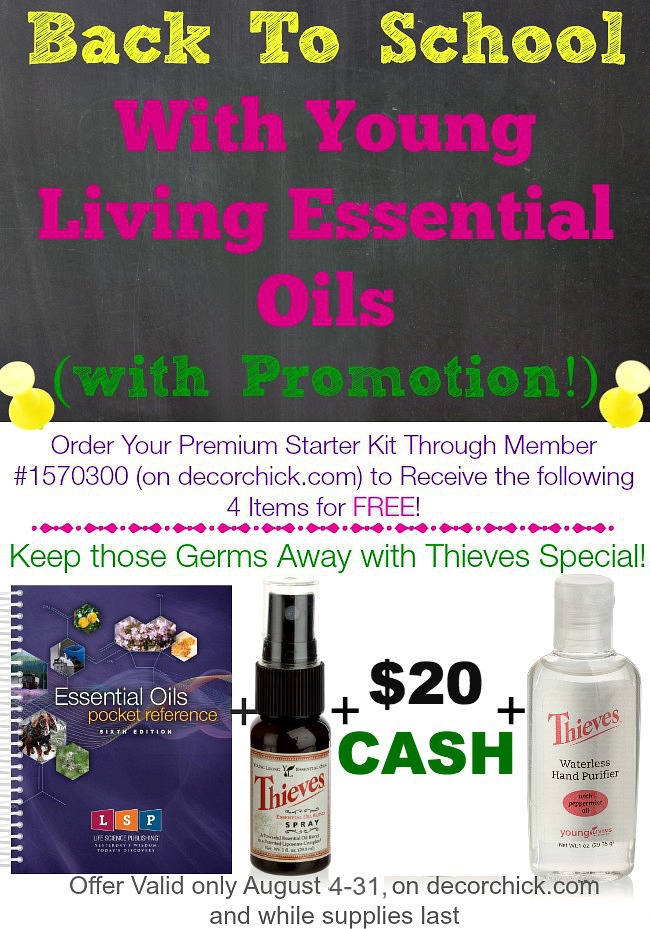 I know, such an awesome deal!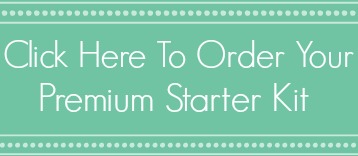 Why is is the Thieves product line so great? Because they really do keep the germs and crud away.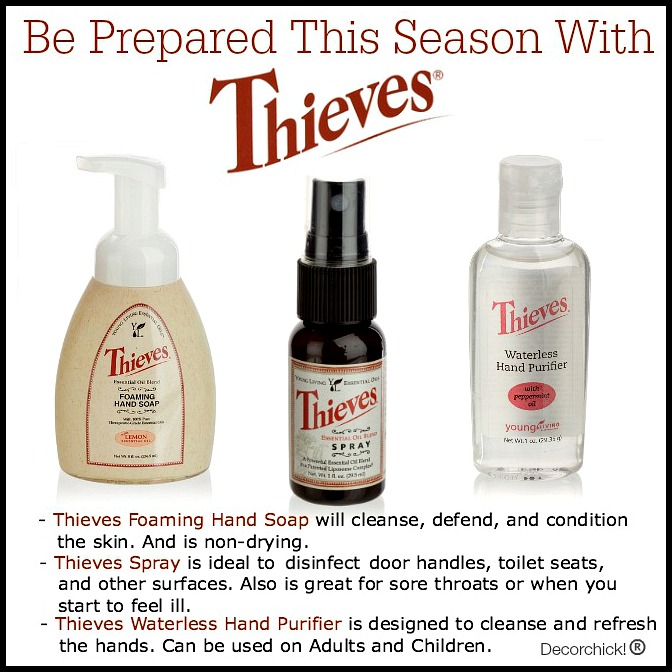 Thieves is a proprietary essential oil blend that was university tested for its cleansing abilities. It is highly effective in supporting the immune system and good health. And they all smell WONDERFUL. 
I like to use our Thieves foaming hand soap umm, all the time, and have it now in all of our bathrooms and the kitchen. I love how it doesn't dry your hands out like some foaming soaps do. Plus, you can buy just a big refill bottle of the soap and refill your bottles up and use the same pump and everything.
I love to use the Thieves Spray to spray shopping carts, toilets, doors, and it works really really well when you have a sore throat. It will numb it right up, and yes it's a "spicy" taste but effective. At least that is our experience with it.
I love the Thieves waterless purifier ALL the time too. This one does not dry your hands either and feels so silky when you rub it in. You use it just like a regular hand sanitizer. We actually went bowling last night and I put it on our hands before AND after we were done. Because really? How much more disgusting can old bowling balls and bowling shoes a million people have used and worn be? Ick.
So you can send these items with your littles while they are away at school for the day to help fight off anything! My girls LOVE the hand purifier!
And the good news? Is that you will get all of those above 3 items (book, Thieves Spray & Thieves hand purifier), PLUS $20 in cold hard cash when you order your new Premium Starter Kit! I am SO excited to give you the opportunity to not only experience the wonderful oils of course, but also a few from the ever so popular Thieves line. You will be addicted once you try them. Just fair warning. We also use the Thieves toothpaste, mouthwash, household cleaner and many others. All are really wonderful.
So who's going to take the plunge and see what all of this is about?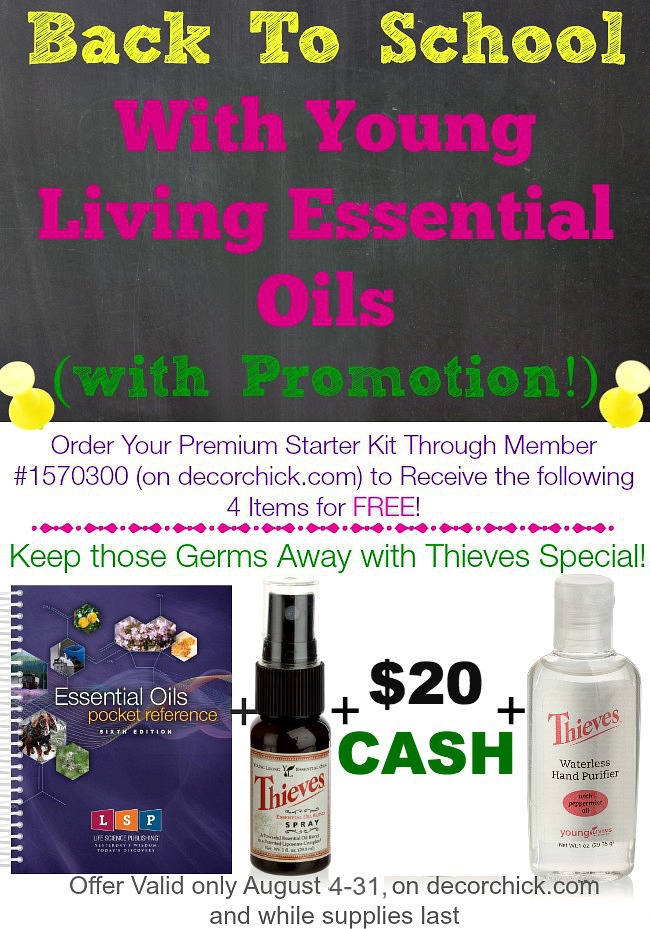 I sure hope you do. You won't regret it! You will also get access to our private Facebook group for further education and support too. I definitely will NOT leave you hanging. :)
This offer is valid August 4th-31st only available through me, and while supplies last. Your free gifts come personally from me and not Young Living. This offer is only available to new members who order the Premium Starter Kit with your new wholesale membership. You can read more about Young Living essential oils on my essential oils page too.
UPDATED: Yes this promotion has expired, so be sure and check out my essential oils page for the latest promo!
Click the button below to get you started on this new oily journey!!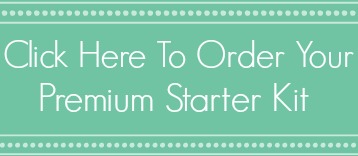 xxoo,
Decorchick!
*These statements have not been evaluated by the FDA. This product is not intended to diagnose, treat, cure, or prevent any disease.