I needed some kind of different title, because I figured a lot of people would title their tree post "Christmas tree, O Christmas tree," like I was going to do. :)
Anywho, here's our tree!
It's your traditional red and gold which is my favorite. :)  The lights do all sorts of tricks and go to all white lights…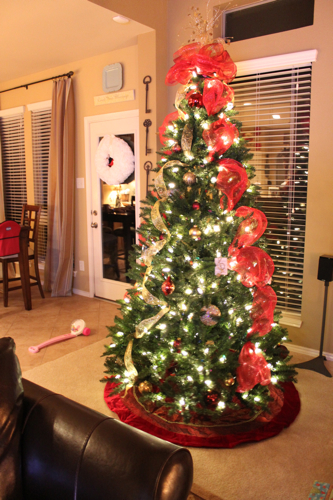 And then to tons of different colored lights…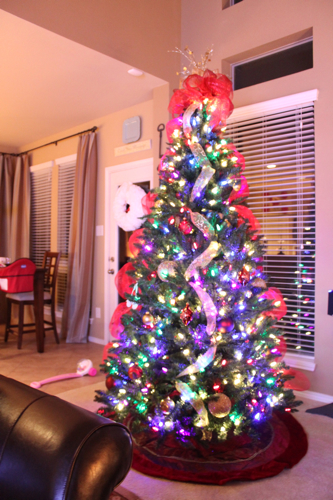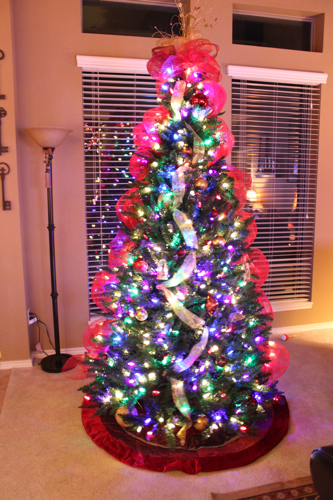 It's kind of like BAM, as Emeril would say.  But I do love how they alternate and our daughter loves it too.
My cousin made the tree topper while she was here from Alabama.
Isn't it pretty?  I have been bugging her to please do a video on how to make all of these bows so I could post about it, but I've had no luck. Maybe if I have enough people comment to say "please make a video Rachael!" then that will get her to do it. :)  She really is like a master bow maker.
Here are a few pretty ornaments we have on the tree.  Oh, and our tree rotates which is way cool, but it's really hard to snap a good close up and I don't know how to stop the tree.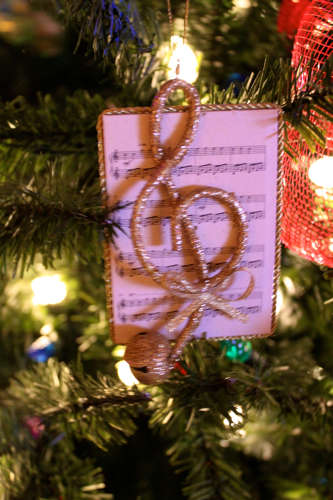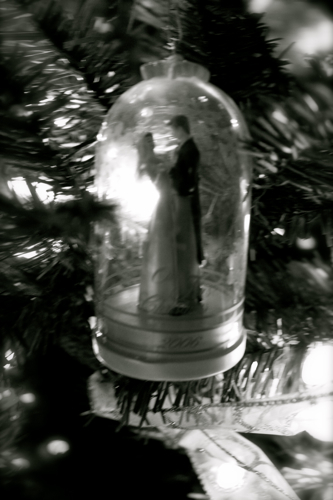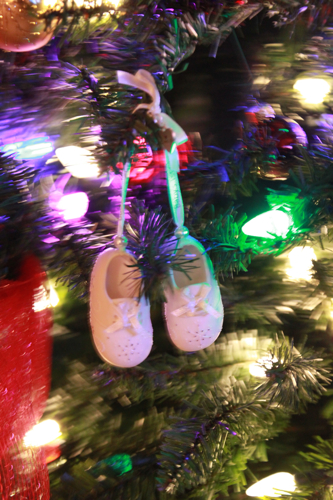 My friend Dawn got those porcelain booties last year for my daughter's first Christmas. They are precious.  Thank you Dawn!
Speaking of my daughter…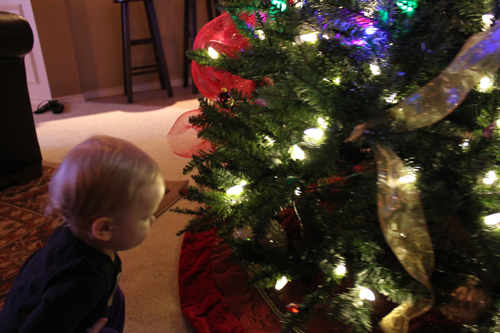 She has done so well with the tree!  There have only been 2 times when I saw her with an ornament in her hand, and then she would just hand them to me.  She's THE best little girl and we are so blessed.
Oh yea, just for giggles I decided to put up another tree in our bedroom, just because we can. :)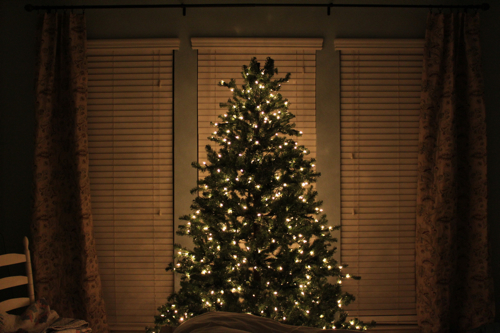 I didn't decorate it or anything because I figured it would end up with stuff like this on it anyway…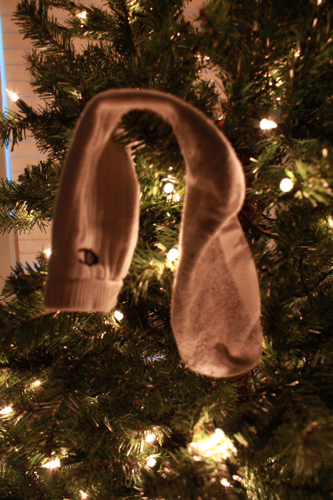 Yes that's right.  It can be my husband's very own valet tree.  At least the bedpost will get a break for a month. ;)
I did get fancy and used a throw blanket for the tree skirt though.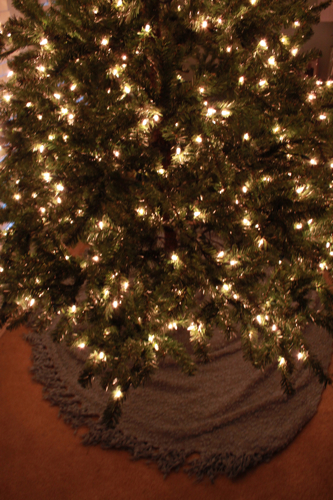 :)  It is fun having a tree in your bedroom though!  It makes me giggle.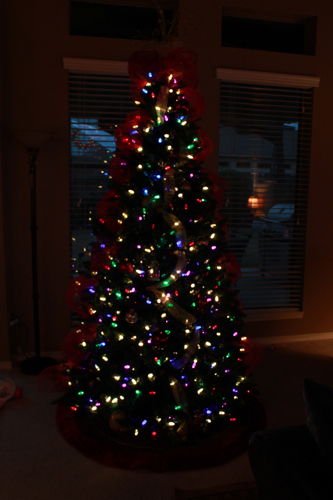 Merry Christmas!!  I'll be sharing this post at Thrifty Decor Chick's tree party and Hooked on Houses Holiday Party. :)
You can still enter the giveaway from MirrorMate Frames here.  They are amazing!
xxoo,
Decorchick!