Have you ever heard of a WoCave, actually pronounced "wo-cah-vay?"  I haven't either but it sure sounds enticing. We've all heard of man-caves, but what about us? What about the women? We need our own little spaces too right? A place to escape from the craziness of the day (or our kids) and just chill. YES, please.
This summer I've partnered up with Skinny Cow (YUM!) to go on a little journey of how I feel when I'm in my WoCave, or woman cave, and to get inspired to just be me and relax. And let me say, a WoCave doesn't have to be somewhere too specific…not like a man's dark basement with a too-big tv with ESPN blaring. A WoCave can be where YOU feel empowered and inspired. If that's at the mall, Louis Vuitton, or your cute little home office, it doesn't matter. Whether you are by yourselves or with your girlfriends, kicking up your heals where no guys are allowed and eating ice cream is always a winner.

I'll be going on a few missions they are sending me on this summer and I received my first box last week.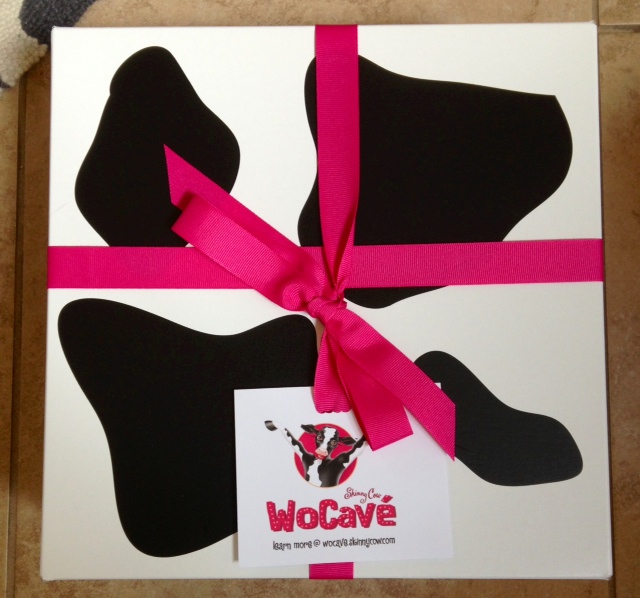 It was almost too pretty to open!
Inside were lots of goodies.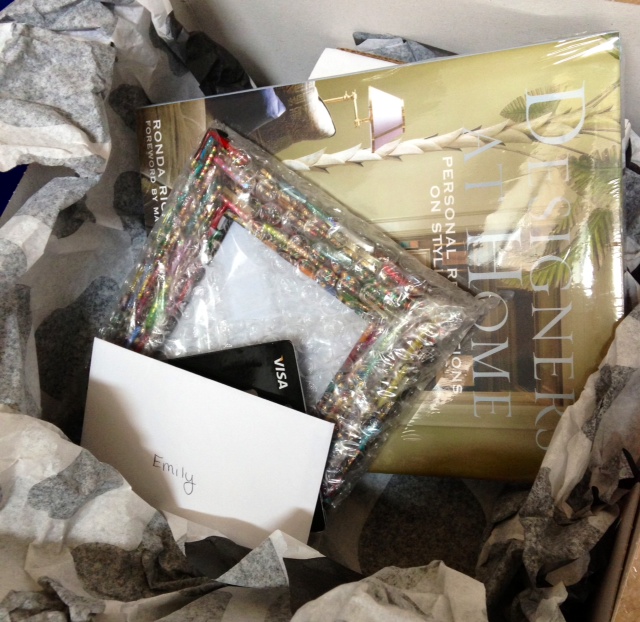 So my first mission I get to go shopping! I know, poor me. But the fun part is that I will be meeting with a local designer in our town and will be doing some antiquing to find me some special pieces for my WoCave. I can't wait! I think I want to add to our office area, so I'll be looking for pieces for that. I'm keeping an open mind and it will be fun to have another's perspective and to get their ideas as well. Maybe I'll come home with a cow head or something. I do live in Texas after all.
Here's a little funny…while I was pregnant, I once ate an entire box of the Skinny Cow ice cream sandwiches. No joke. So me and Skinny Cow go way back. Now granted, eating an entire box is not healthy by any means, but I still laugh about it. I definitely don't feel bad eating 1 treat though and can't wait to indulge again. They are SO yummy.
Don't you love Skinny Cow too? What about that WoCave? What do you dream to have in it? I'd love to hear your thoughts.
xxoo,
Decorchick!
*Thanks to Skinny Cow for sponsoring this post and including me for this campaign. All thoughts and opinions are always my own.*
Let's Connect!