Hope you all had a great weekend!! Today I wanted to let you in on where to find those super long curtains for very affordable prices, because I get asked all the time about ours in the living room! I posted about them years ago, and it's still one of the top posts here, so I wanted to give a little refresher on them.
You know we have those huge windows in our living room, so I put up these curtains several years ago and am still very happy with them and don't plan to change them any time soon.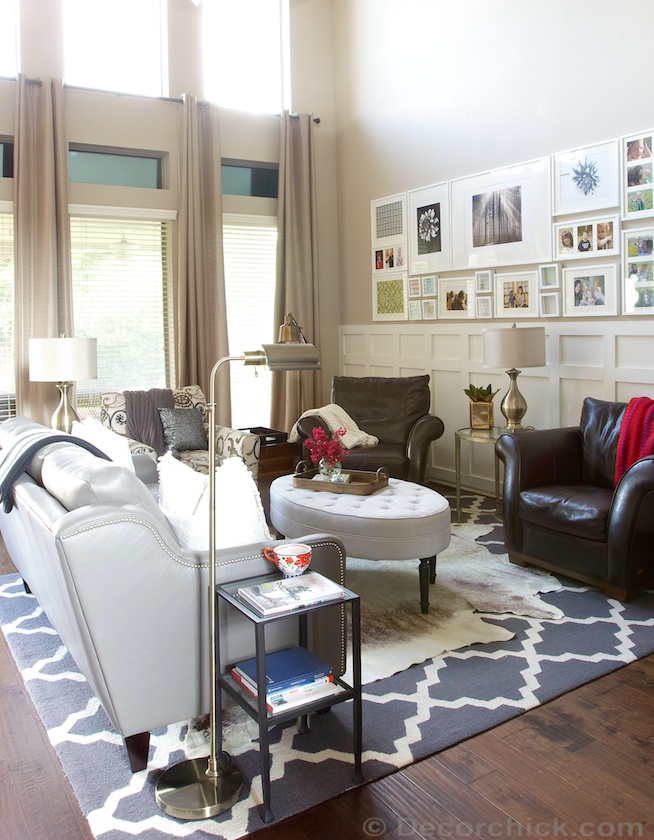 Here is another shot with the old living room arrangement.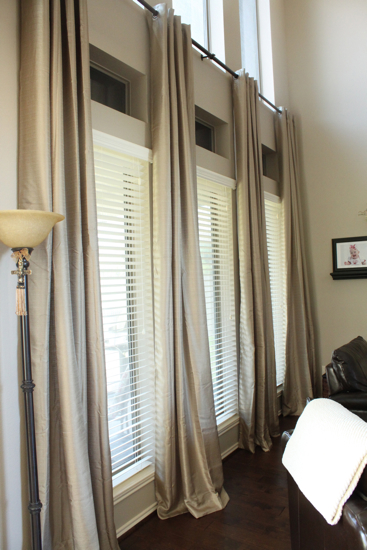 These are from Curtainworks, and I've been super happy with them! I get asked a lot too about the long curtain rod, and I can't remember where I ordered it from. If you just google "long curtain rods" you will find options. I remember mine being about $65 I believe?
The curtains I have are the Monterey Textured Lined Grommet, in the color Linen. The color used to be called Mocha, but it was changed to Linen. It's a beautiful neutral color with a slight shimmer to them. The curtain panels I have are 132 inches long, and they sell curtains up to 144 inches! And for less than $50. Can't beat that anywhere.
Hooray for affordable and pretty curtains!
xxoo,
Decorchick!