We have a few issues around here. Storage. We aren't really lacking it either because I'm always trying to create it. But I am always looking for pieces of furniture that will make good storage pieces. Why? Well because I thought having TONS of storage would be a good thing. But too much storage I have found out causes 2 frustrated adults searching for things they don't remember where they put them.
For instance, our dresser in the foyer is filled with random crap stuff.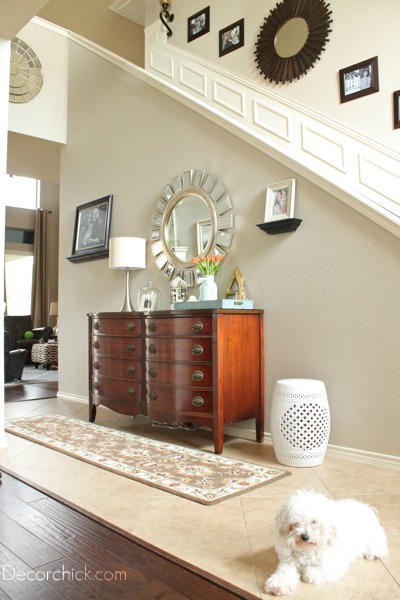 That's an old pic too. But we have all kinds of stuff in there. I can only tell you specifically what is in 2 of those drawers because they are Emma's coloring books and such.
In the laundry room I have an Expedit and I can't even begin to tell you what's in those baskets and bins right now.
Now in the office, I have the hutch FULL of more stuff, mostly craft supplies and old birdhouses, and then this old blackish console table that used to be in our entryway, is now in here. Oh yes, for more storage that I don't know what's stored in them.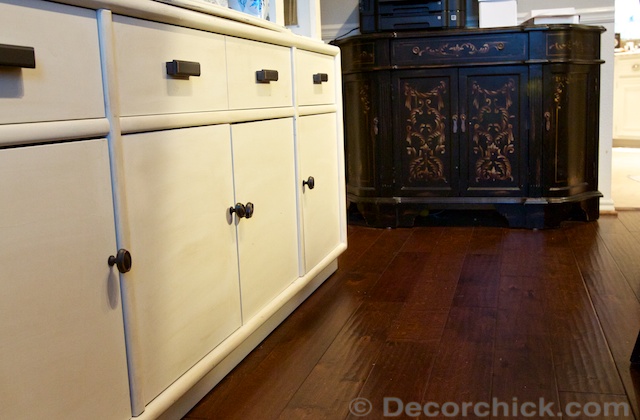 It is handy to have my printer off of the floor though.
Then that coat closet that was turned into a storage closet….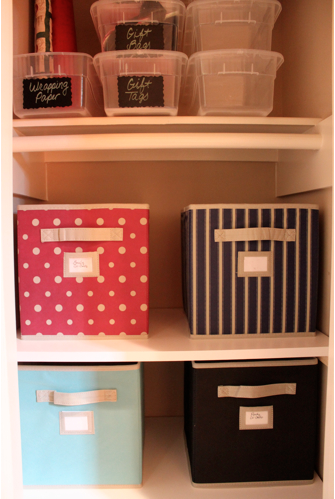 Um, yea, it doesn't quite look like that right now and I forgot to snap a current pic. Be thankful.
Then upstairs I have another storage closet full of decor accessories.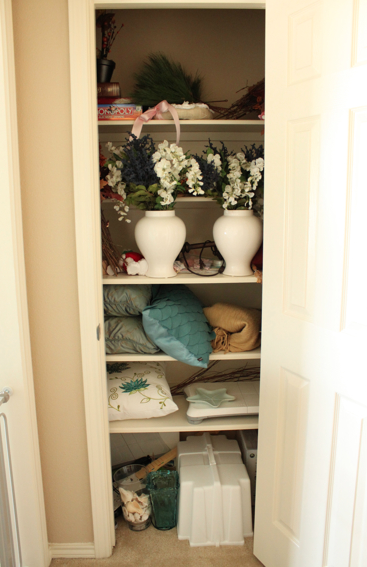 It's funny because I even wrote a post 2 1/2 years ago about "where does all that stuff go." And back then I thought it was kind of awesome to have all these secret storage places. Now, not so much.
The last thing I'll show you is our latest acquisition, or switcheroo if you will.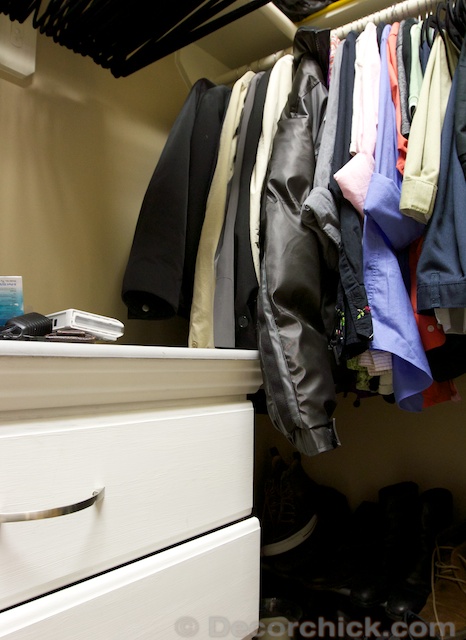 Can you tell what that is? That would be our old dresser now in our closet, because you guessed it, we need more storage! (we have a different dresser in our bedroom now)
I have to say though having a dresser in the closet is kind of nice.
Me and my husband have an ongoing little joke. Whenever we can't find anything, we say "you must have put it in safe place." It's just too bad those safe places are never rememberable.
So these are the 3 options I came up with so we can find these precious belongings:
Start writing every single thing down and where we put it;
Make labels on every basket and bin and put them on our furniture drawers too. Not pretty, but hey.
Throw everything out and become minimalists. That option sounds pretty good actually.
Maybe I should add to that option that we should find an essential oil that helps with memory so we can remember things too. Guess we are aging.
Any of you have these issues and always put your stuff in a "safe place" then don't remember it? Because lets face it, having extra storage is really just concealing the stuff and having a place to shove the toys into when someone rings the doorbell. Yes? I know it looks nicer too of course, but do you think it's all necessary?
I feel a major purge brewing.
xxoo,
Decorchick!