My little girl loves us to sing to her, and she has a few favorite nursery rhymes.  One of them including Ba Ba Black Sheep.  Every night when we tell her it's time to go night-night, she kind of yells BA BA at us with a slight whimper…you know, to remind us to sing.
So I had this bright idea to get a little crafty this past weekend and put a few of her favorite songs on her window.  And what better way to do that?  Of course with my Silhouette!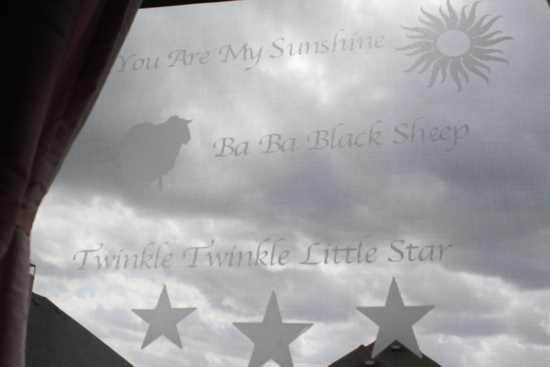 Isn't that the cutest?!  I'll show you how I did it–it was so easy.
Now I have told you all before how me and the Silhouette machine have gotten into a few fights.  We didn't get along in the beginning, but I have to say that we are BFF's now.  I LOOOOOOVE IT!  I had no problems whatsoever printing anything out and it went like a breeze.  I think a lot of it has to do with Silhouette's new premium vinyl and premium transfer paper. It is AWESOME. Seriously.  It is way easier to work with, trust me.
For this project I used the new premium frosted glass vinyl.  Love this stuff.  First I just chose a font that I liked and typed out the songs I wanted to use, and then printed them out.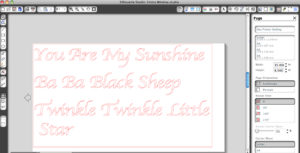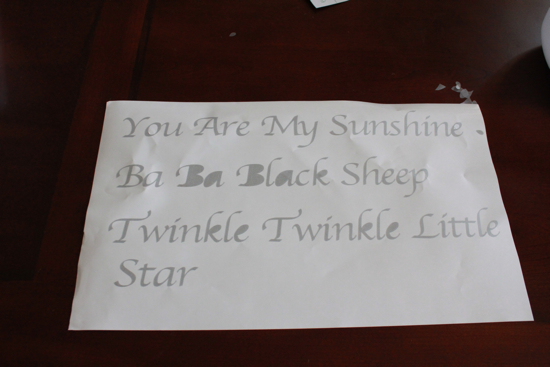 *TIP – I wouldn't have known this if Jen hadn't told me a while back, but when you print any vinyl on the Silhouette, you don't need to use any carrier sheet.  All you have to do is load the vinyl roll as-is into your machine.  Like this: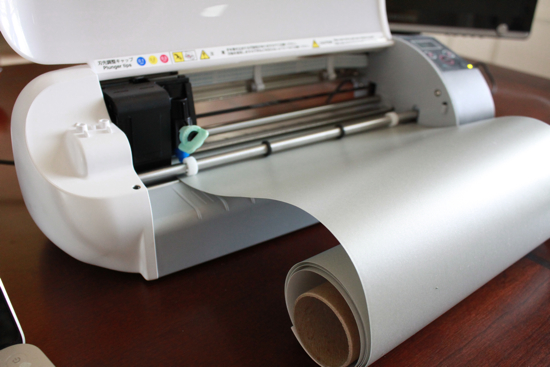 I hope that little tidbit helps some of you.  Being the genius that I am, the very first time I tried to print vinyl last year I used a carrier sheet. It went wrong.  Really wrong. :)
*And another tip: When I cut vinyl, I usually put my settings on 9 or 10 for thickness, and 5 or 6 for the speed.
After my sheet printed I cut it into strips so I could easily place on the window where I wanted.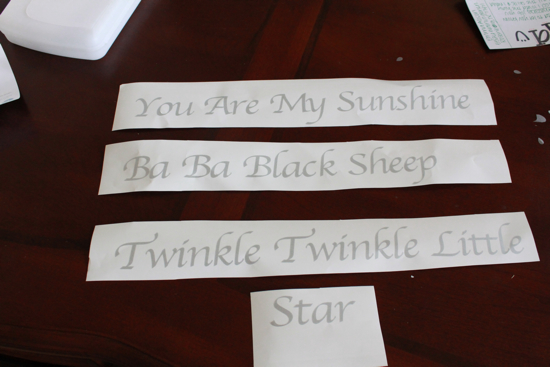 Then I did the same thing as above for my images of the sun, sheep, and stars which were downloaded from Silhouette's online store, and printed them out.
Then I just transferred everything to my daughter's window. I use a credit card and scrape really hard when I'm transferring.  And then admired the job.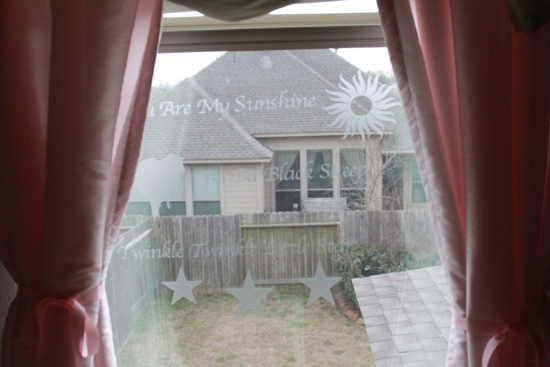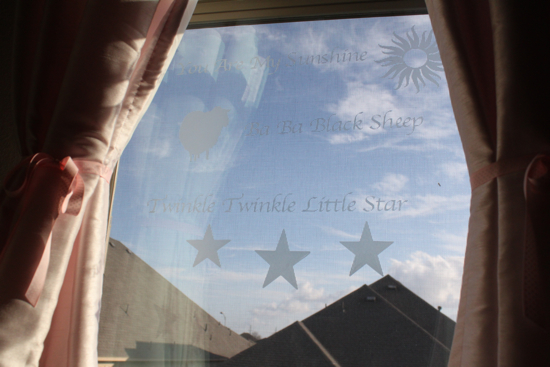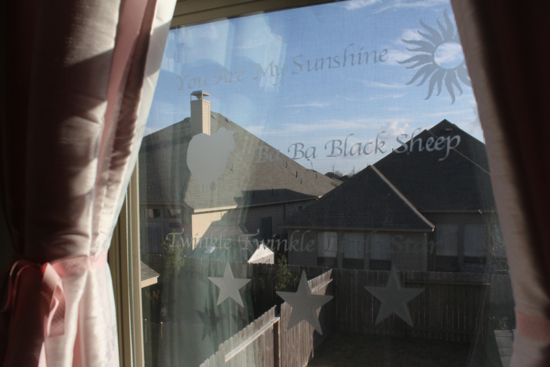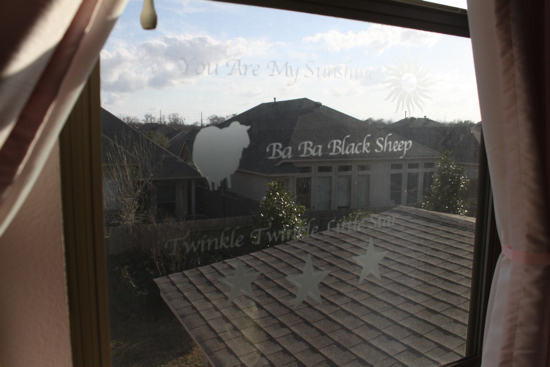 She admired Mommy's work as well.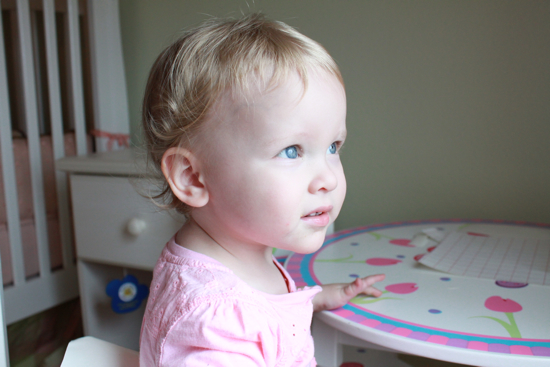 *Sigh*  She's so darn cute if I say so myself! :)
And good news! Silhouette is offering a few promotions right now in case you wanted to get in on the action.
For just $225 you will receive:
Silhouette SD Machine
1 Roll of Black Premium Vinyl
1 Roll of Premium Frosted Vinyl
1 Roll of Premium Transfer Paper
Home Decor CD
So that is a $400 value all for just $225–great deal!  And, all premium vinyl is 25% off.  I promise you, you need the premium stuff…I wouldn't steer you wrong. :)
You can order here at Silhouette's site, and enter the code DECORCHICK at checkout and your discounts will be applied. These offers are only good until February 28th.
Hope you liked my daughter's window, and have fun crafting! :)
Sharing this post at Thrifty Decor Chick.
xxoo,
Decorchick!