Well, this is our craft room/game room/playroom/office in all it's glory.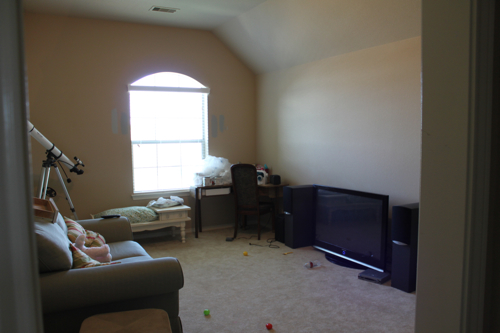 And as Annette commented on another post, I am stealing her idea and going to call it the "multipurpose room."  :-)
So as you can see, I really took a lot of time cleaning up the space before I snapped photos.  Oh well, real life. ;)  Here are some more photos so you can see the challenge I've been up against.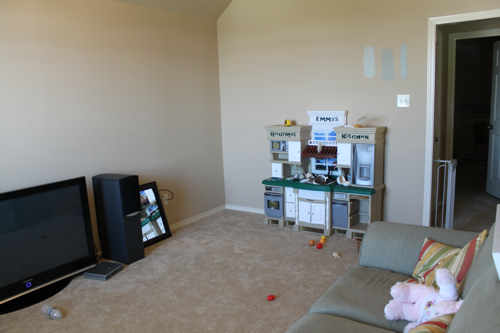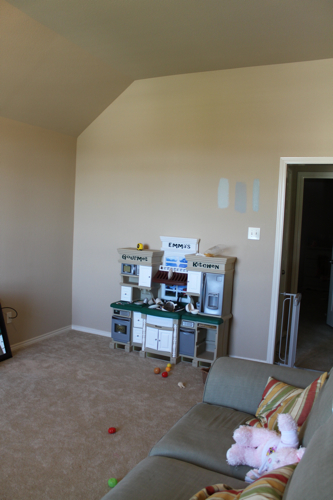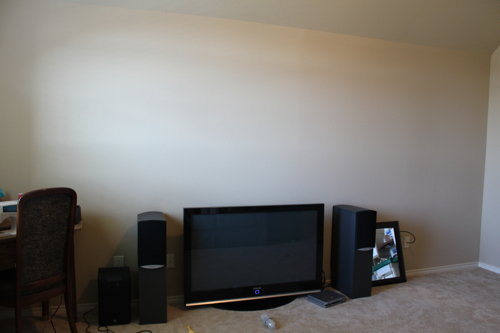 Wheww!!  Are you stressed out??  It's just kind of difficult because this room needs to function as a sewing/craft room, a playroom for my daughter, a game room and tv room for the older kiddos, and an office for me and hubby.  I have plans for an office somewhere else in our home, but that's in the FAR future. :)  But I sure do love having this upstairs "bonus" room.  I really don't know what we would do without it!
Sooo, I've been working on this room the past several days, and hope to show you what I've done so far early next week.  I've still got tons to do.  This room may even take several months to fully complete.  I haven't decorated it yet, but I've gotten the bones of the room pretty much done. :)   Maybe I should make some little cubicles and partition the room off?  Ha, kidding!!
P.S. Anyone wanna buy that telescope?  :)  Or maybe I can start a trend and make telescopes cool in home decor?  :)
xxoo,
Decorchick!