Thank you everyone for entering the giveaway from Wired Whimsy and for the Visa gift card!  And thank you all for the sweet birthday wishes!  I had a great birthday, and I couldn't respond to any of those comments on the giveaway post so I just wanted to say thank you and I really appreciate it! :)
Now, the winner of the beautiful necklace is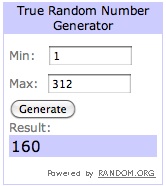 Commenter #160…That's you Deb G.!  Congratulations!  You said your birthday is coming up so this is perfect!
And the winner of the $30 Visa gift card is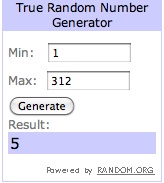 Commenter #5…That's you Kim B.!  I'm so excited for the both of y'all!
Ladies please email me so we can get your prizes out!
Don't forget to check out Wired Whimsy's Etsy shop for some beautiful jewelry that I know you will love!
Have a great weekend everyone!
xxoo,
Decorchick!