Well, sure you do!  And not just regular ole lazy painting like I am known to do.  Some furniture you just have to do it right.  Know what I mean?
Well, Mandie from Altar'd Furniture has written an e-book telling you exactly how to do this.  She is a pro and knows what she is talking about.  She and her husband have a very successful furniture business here in Texas where they refinish furniture and make it beautiful again.  And every piece they do is so incredibly stunning.  But since it is difficult and very expensive to ship furniture, she wrote this e-book explaining in detail how you can paint furniture like them and get beautiful results too!  In the book she tells all of her tips and tricks, tools they use (and shows pictures of them), paint colors they use, and even what to do if any problems come up during the paint process.  And have you wanted to try glazing or distressing but are scared of it?  Well don't be.  She explains in detail her glazing and distressing techniques and tells you everything to use.  She covers everything I promise!
So if you would like to get your furniture redo's to look awesome like this…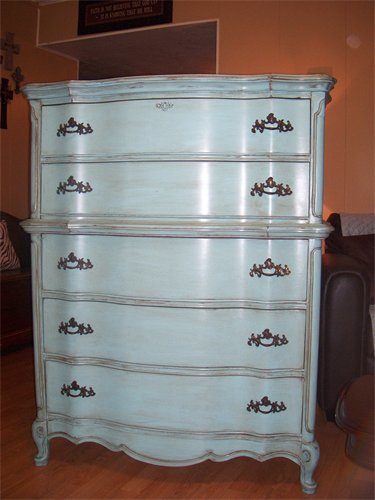 And this..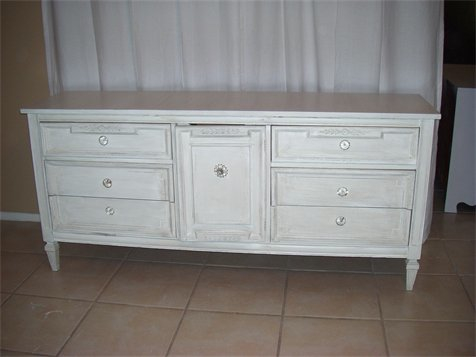 This…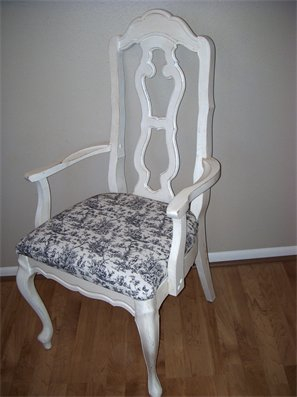 Oh yea, and this?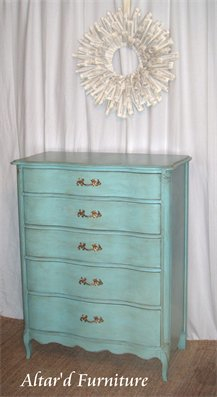 Then you can buy Mandie's e-book, The Complete Guide on How to Paint Furniture for just $10!  It's 83 pages and it's a fun, picture-filled read.  I've read it all and can't wait to try her techniques.  Just waiting for that perfect piece to redo. :)
Just click this button or the text link below and it will take you to the ordering page and you can be reading in just seconds after you purchase. Yay for e-books!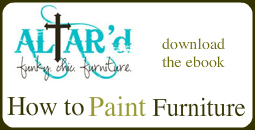 So download the How to Paint Furniture e-book and have fun painting!
xxoo,
Decorchick!