Hope you all had a happy Easter! I am pretty excited to show you all a little trick we did in Emma's room with her makeover. All along I knew I wanted some pretty sconces on either side of her bed. So I bought some. I was in her room getting ready to hang them, then my husband comes in and ruined my plans again (for the better), and he had another idea…To make the sconces that I bought actually look like they are hardwired into the wall, instead of just plugged in. Brilliant.
Now here it is: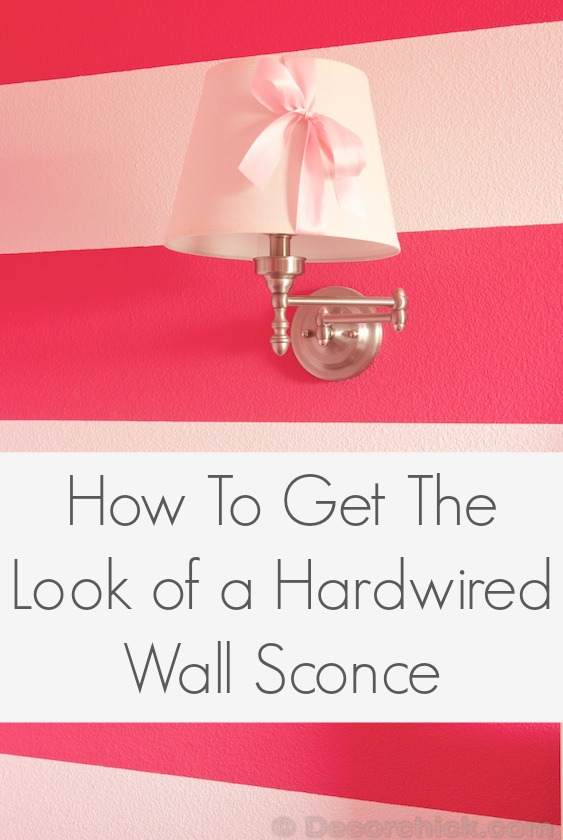 So first things first. I bought these plug-in swing arm wall sconces at Lowe's. Please note they are the plug-in kind.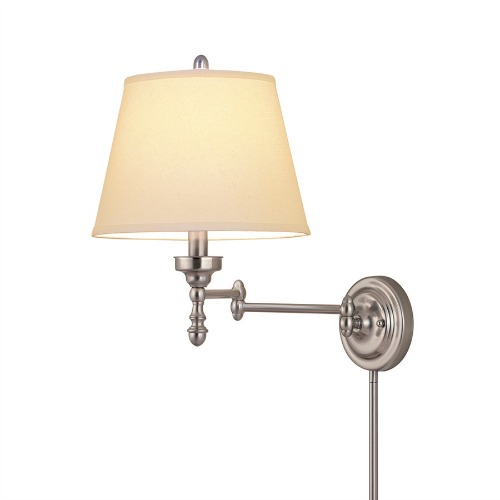 And being the plug-in kind, means there would be a cord running down the wall. Now, it does come with the metal cord cover as shown below, which is great and is what I was completely fine with doing in her room. I was seriously about to drill holes when he came in!
So when hubby came in the room, he realized that these also have the option to be hardwired (by a real electrician because we don't mess with electrical work), but then his smart brain also realized that since they are the plug-in kind, that he could fish the cord down through the wall, drill another hole at the bottom of the wall right above the baseboard, and then still use the sconces plug-in feature. And then it would give the appearance of a wall sconce that is hardwired.
Ya with me?
Now I think you understand. :)
So he drilled a hole in the wall where we wanted the sconce, used fish tape to pull the cord through and down the wall and out through the second hole, then used a cheap outlet cover that's typically used for cable or something. BRILLIANT.
And we are using the wall sconce's plug-in feature still, but we just did a better job of hiding the cord. ;)
No one would ever know these aren't really hardwired…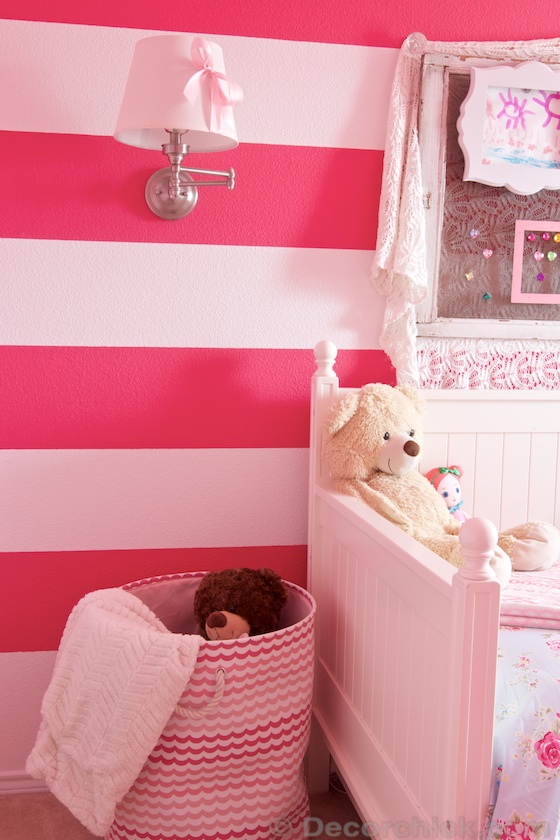 The basket of toys stay there, and then where the other sconce is there is Emma's nightstand…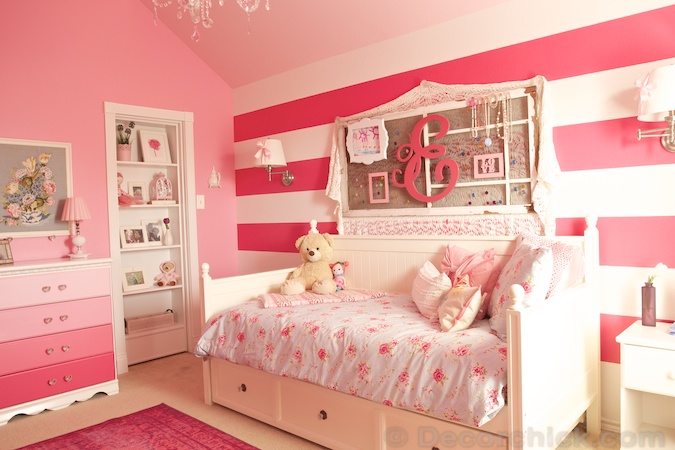 I am so thankful he came up with this idea, otherwise we'd have metal poles going down the wall. Which would have been ok with me, but I LOVE not having them.
Here is a better picture of the other sconce on the other side of the bed.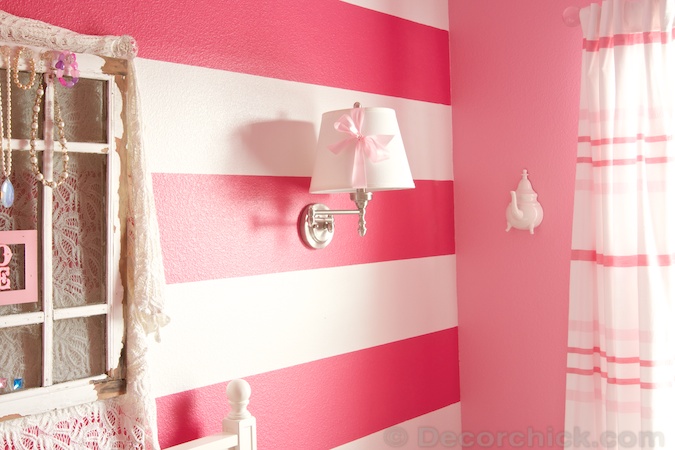 The light they put off is so pretty, and I am so happy with the results.
Obviously, this DIY is only for the plug-in type of sconces, but those are becoming more and more popular these days, so I think hiding them like this is a great alternative/option don't you?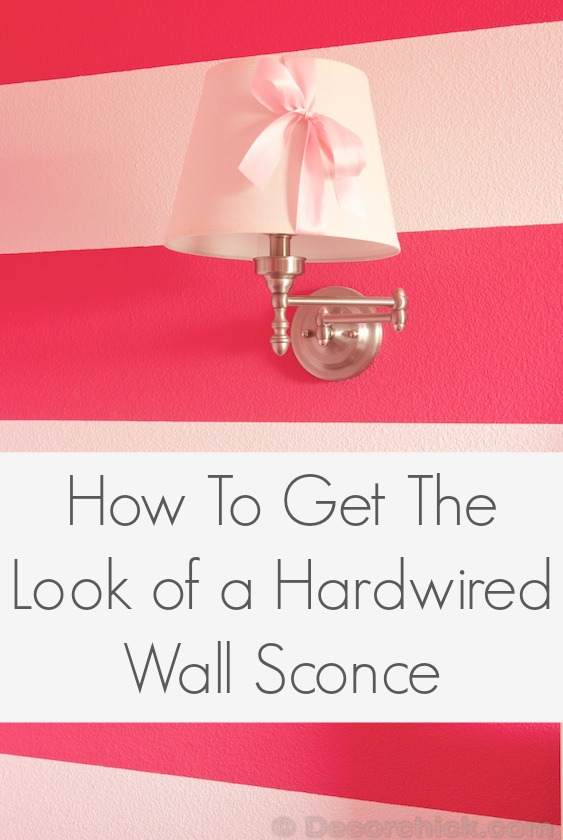 What do you think? He's a smart fella huh?
UPDATE: As of the writing of this post, we have been told that the way we hung up this sconce is not up to code. If you choose to do this, do so at your own risk and I will not be held liable for any damage, accidents, or any bad thing that may result from you doing this. This is no different than mounting a TV up on the wall and fishing the cord down and plugging it into the outlet or a surge protector. Again, that is technically not up to code, but it is something we do in our own home and are ok with it. So again, DO THIS AT YOUR OWN RISK. We clear? :)
xxoo,
Decorchick!