Ok well I got my vinyl today!!  I'm so giddy!  I ended up going to a local sign shop and the guy cut it for me there.  It was vinyl heaven with lots of colors to choose from and fonts etc.
Sooo, here is my door now!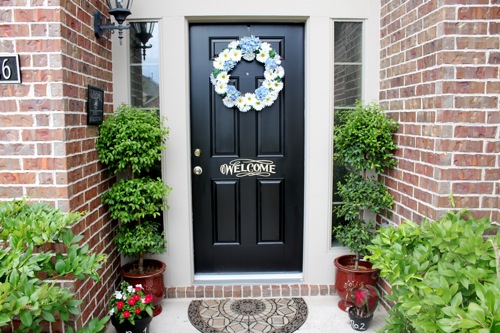 Do you love it??  It makes such a difference!  I knew it would look good but didn't know I would love it THIS much.
What I REALLY love is that it matches our trim paint exactly, and is not stark white.  Not that anything is wrong with stark white vinyl, but I like how this still makes a statement, just a little more subtle than bright white.  And if you have bright white trim, white would be the way to go!
Here are some more pics.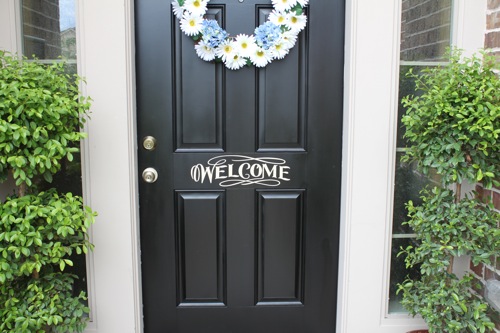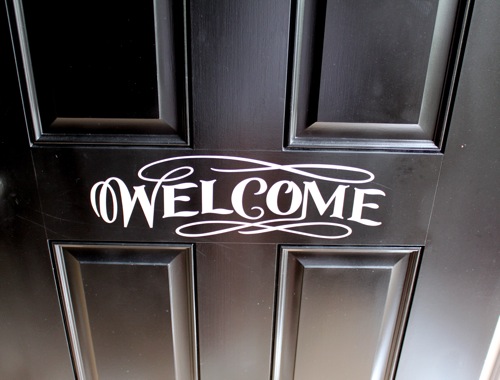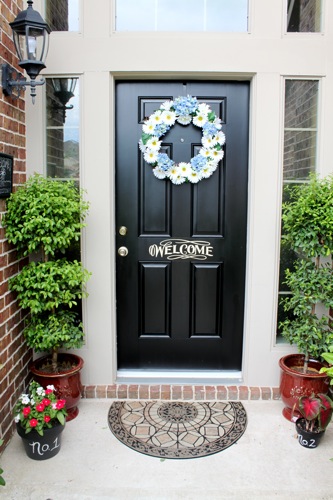 I'm in love with vinyl now.  I see a lot more trips to the sign shop in my future, unless of course I win a Silhouette.  Ha!  It definitely does make it more inviting don't you think?
To see my front porch redo you can click here to see all the before and afters. The vinyl on the door was the last finishing touch!   Hope you like!
*Please click here to see the parties I will be linking to*
xxoo,
Decorchick!