I've had this knife block forever. I think my mom got it for me when I moved into my first apartment?  Anyway, it's OLD, that's all I know. And you can definitely tell it's old when you look closely at the knife handles with the cracked and missing pieces. :) But that's okay because we use them regularly. To eat with, not on each other.
Here is what it looks like…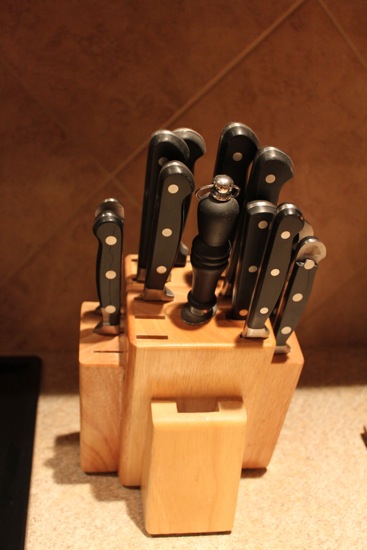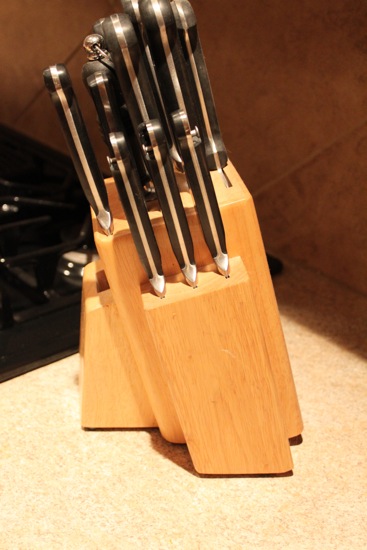 It wasn't bad or anything as is, but it could definitely stand to be updated a tad. I saw what Allison did over at House of Hepworths to her knife block, and thought it was a brilliant idea so I decided to be a copy cat.
First I cleaned it really well.  Have you cleaned your knife block lately? Mine was icky!
After it was clean I spray painted 2 coats of flat black and let it dry.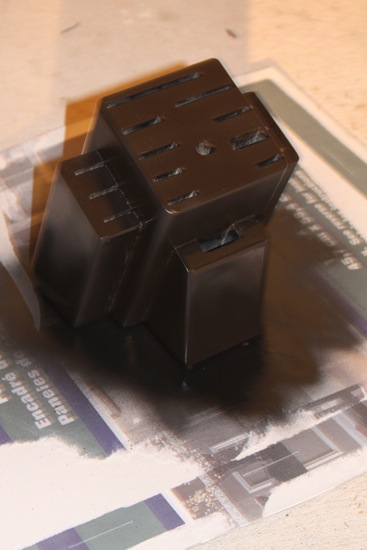 Then I sprayed it lightly with Rustoleum's ORB (Oil Rubbed Bronze) spray paint.  I was so excited when our Home Depot finally had it because they never did when I looked for it.  All the talk about it on the other blogs made it sound so yummy, and they were right.  This stuff rocks so go get you some!  The trigger did take some getting used to, but it's all good now.
Here it is after with the black spray paint and the ORB lightly sprayed on top…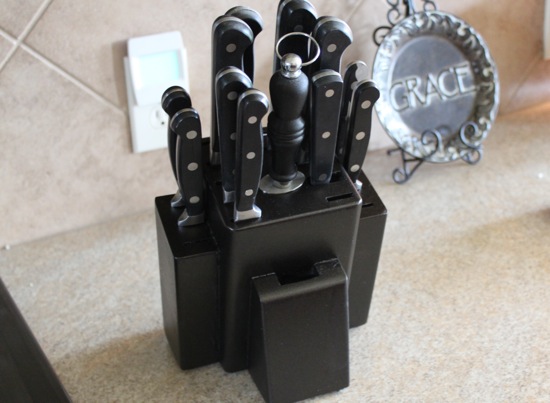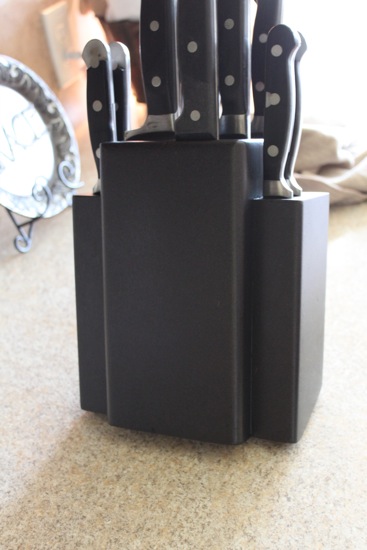 Isn't that purty?  What a difference paint makes.  The ORB spray paint just gives it a nice metallic, bronzy color, but not too much metallic or shimmer. This was my first project using the ORB and I can say I'm a fan for life.
Here's another picture so you can enjoy it again…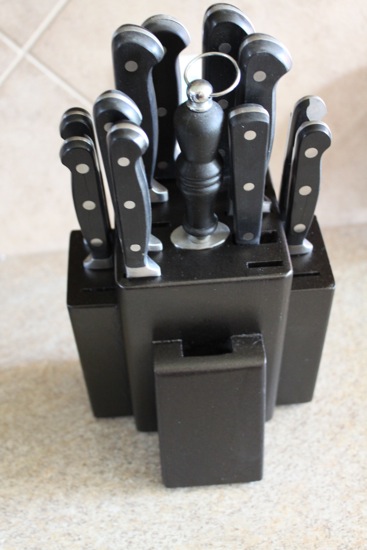 I am seriously in love with my knife block now. Thanks Mom for getting me this years ago!
I'm already mapping out what I can use the ORB on next.  Do you have any items in your home that could be updated?  I bet you do, so go get some spray paint and get busy!
xxoo
Decorchick!