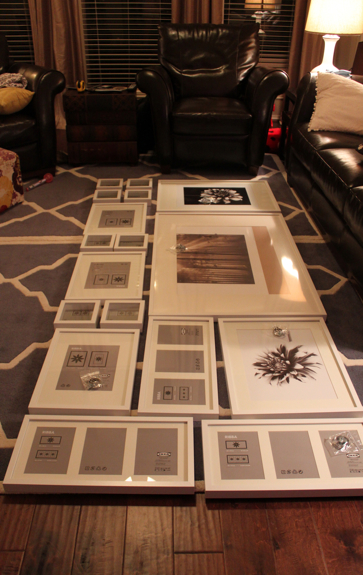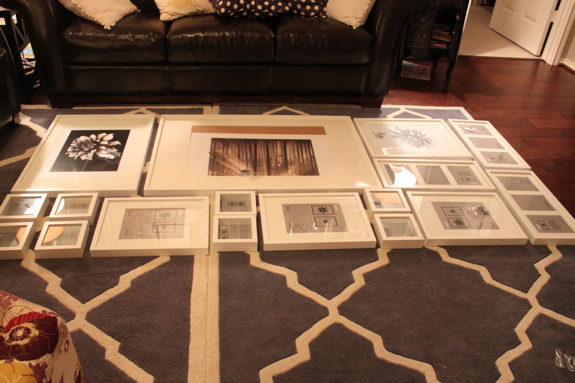 to hang up.  This is what we've been working on this week in the living room. And when I say we, I mean my husband and I.  So excuse my absence this week please.  I've been doing about a million other things too and having fun with the little girl.  But I have some goooood stuff to show you soon…don't you worry. :)
I'll talk more about the gallery wall when I finally get to show it, but I am SO excited we have a real gallery wall now! You know I've been scared to death to do one ever since I began blogging.  But scared no more I say!  Well, that's not true because they still scare me, but it sounded good.
Have a great weekend everyone, and if you want to include a link in the comments of a gallery wall you've completed, go for it!
xxoo,
Decorchick!