THIS GIVEAWAY IS NOW CLOSED
Hello everyone!  Let's start out your Monday with a little sponsor lovin' and 2 great giveaways!  One is from Wired Whimsy, and I'm also throwing in a $30 Visa gift card because it's my birthday today!  I'm the big 3-0!!  It feels, ummm, the same. :)  Okay, moving on…
Christy from Wired Whimsy was my very first sponsor so I will be forever grateful to her. :) I love Christy and I love her jewelry. She puts her heart into each piece of jewelry she makes, while still making it very affordable.  So let me show you a few pretties that she offers at her shop. :)
Christy graciously sent me this necklace from her punctuate line, and I just adore it.  I wear it all the time and get many compliments.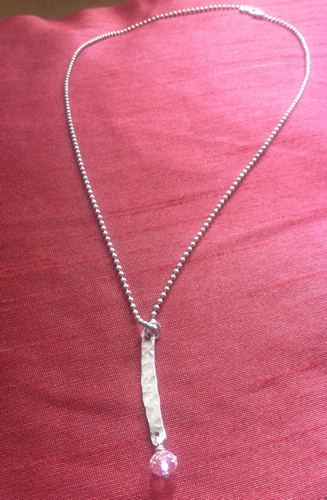 Isn't that beautiful??!  I just love it.
Here is a red and turquoise bracelet that I just love too.  I'm a sucker for that color combo.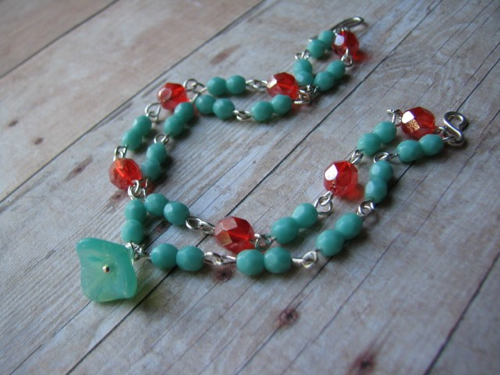 This necklace is from Christy's Think PINK Collection which is so totally awesome.   $5 of every sale is donated to the Breast Cancer Research Foundation.  What a great cause!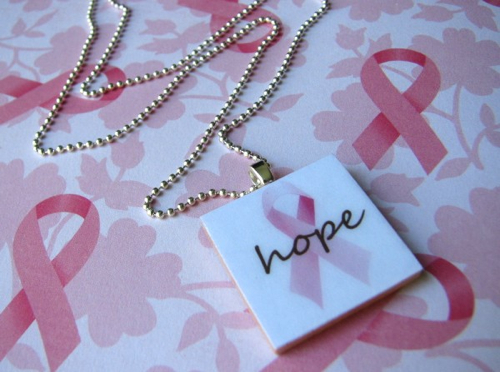 Love these dangly earrings…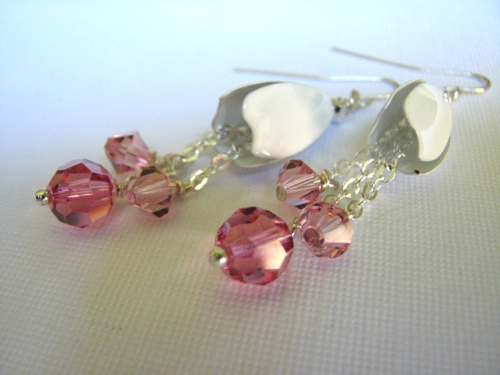 And I love all of the colors in this gorgeous Agate and Sterling bracelet!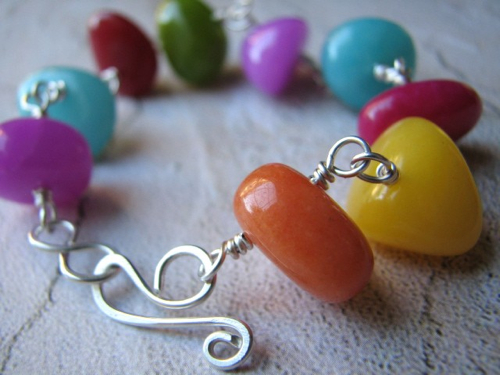 Yummy!
And this is what Christy is giving away to one of you lucky readers…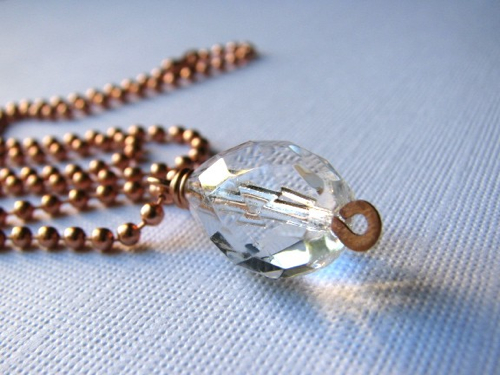 Oh how I LOVE this necklace!!  I absolutely adore anything copper.  I love the bronzy look, and how perfect this is for Fall!
This is the description…"Clear faceted Teardrop Crystal and Copper Necklace. Czech fire polished teardrop crystal that I've carefully wire wrapped with a hand forged copper headpin that features a delicate, hammered circle at the bottom. The pendant is strung onto an authentic copper ball chain (not plated). Pendant measures approximately 1 inch, and chain length is 16 inches."
Just beautiful!  I know that you will love Christy's jewelry as much as I do.  Like I mentioned earlier, her prices are excellent, and you won't break the bank by picking up a few items for yourself or as gifts.  Remember, Christmas is just around the corner! :)
Oh yea, and here is what I am throwing in for my birthday…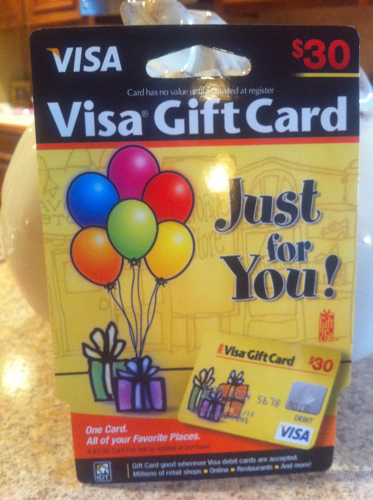 Yay for y'all!  I will be choosing 2 winners. One for the Wired Whimsy necklace and the other for the gift card.  Remember the rules for the gift card…don't buy anything silly like food or pay bills with it, and buy something for yourself!  :)
I will give you 5 chances to win, if you wish.  Here's how…
1. Leave a comment on this post telling me you are excited!
2. Visit Christy's Etsy shop and come back here and leave a comment with what item you love.
3. Heart Christy's Etsy shop (add to your favorites on Etsy) and come back here and leave another comment that you did.
4. Follow me through Google or RSS if you aren't already, and leave a comment letting me know.  If you follow me already, just leave a comment that you do.
5. Blog, tweet, or put on your Facebook about the giveaways and leave another comment letting me know you did.
Don't forget to follow Christy on Facebook and Twitter too!
I will run this giveaway through Saturday, August 28 and will choose the 2 winners using Random.org.
Good luck everyone, I'm off to eat some birthday cake. :)
THIS GIVEAWAY IS NOW CLOSED
xxoo,
Decorchick!