Ever find yourself looking through old pictures and reminisce about things, whether it be your family, children, and in this case, decor?  Well that's what happened to me yesterday, so let's take a little journey through some of the "looks" our living room has had.
This was not long after we moved into our house.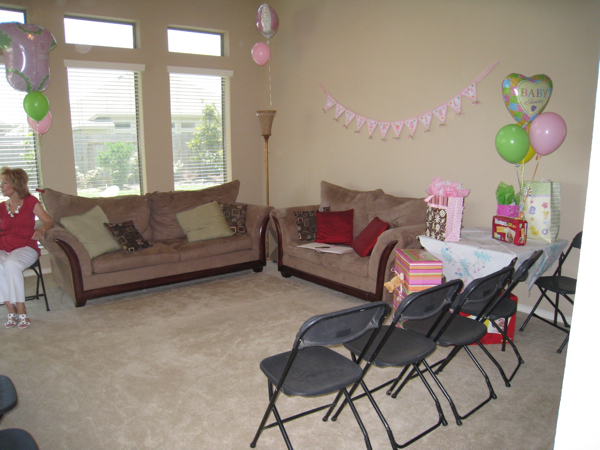 That was hand-me-down furniture, and obviously during my baby shower. :)  And if you peek out into the windows back there, it's so crazy how much our landscaping has grown since that picture was taken about 2 1/2 years ago!
Then we thought we "upgraded" our furniture off of a Craigslist "find."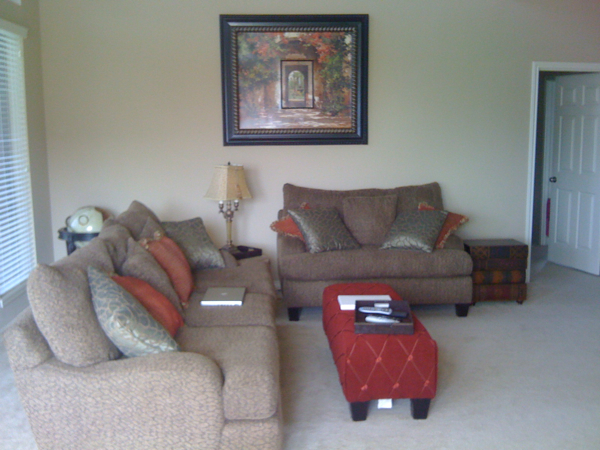 Worst purchase ever. One side of the couch totally sagged.  Luckily it wasn't expensive, and luckily, I re-sold this set on Craigslist for more than we paid. Ha! Just like by $50 or something, nothing crazy.
Then we saved up (and used the craigslist money) and bought our leather furniture (which I still love).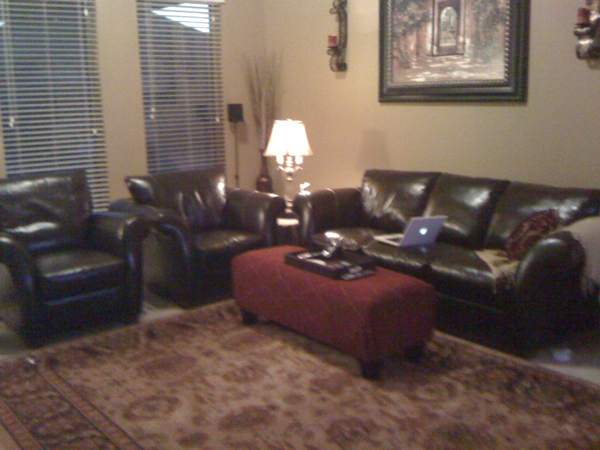 Then the walls were painted camel. Everywhere.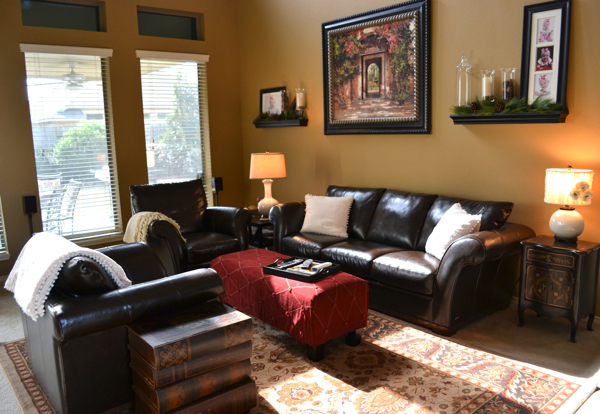 And the rest is history.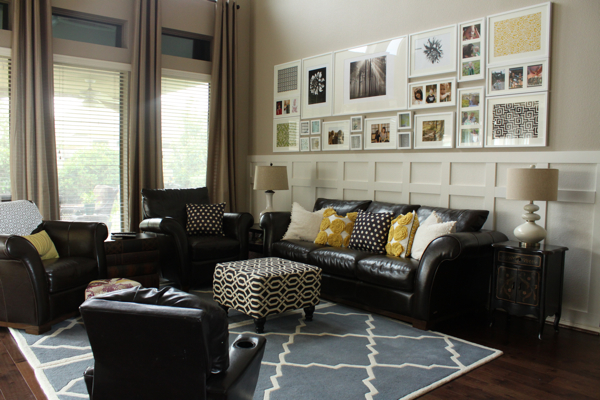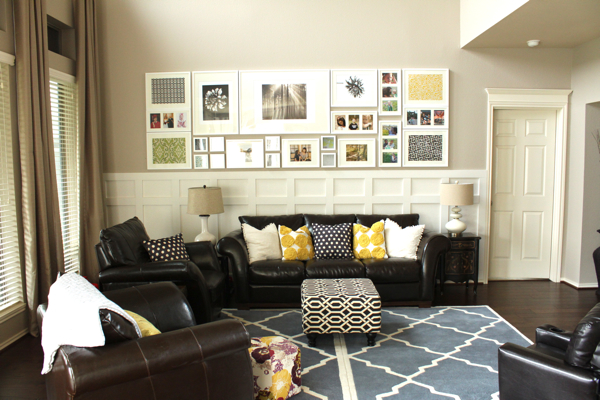 Pretty crazy huh?  I love looking back and seeing how much my style has changed since the "good ole days".
And while I was looking through my pics I found this one that cracked me up (and I maybe even shed a tear or two)…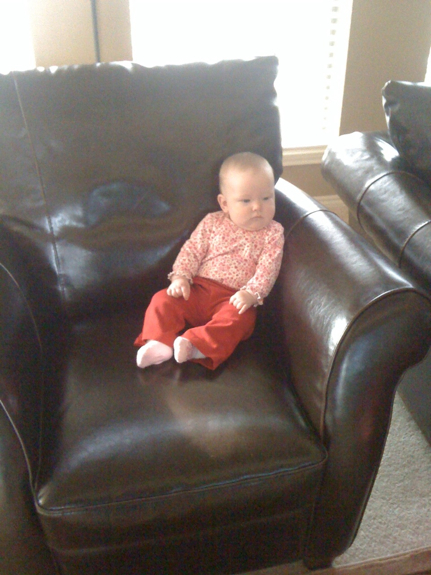 My sweet chunky monkey Emma just chilaxin' in Daddy's recliner. She used to look SO much like her daddy when she was that age. Yep, the good ole days. :)